The FAA just approved Wing as the first US-based drone delivery service
That means Google beat Amazon to the skies.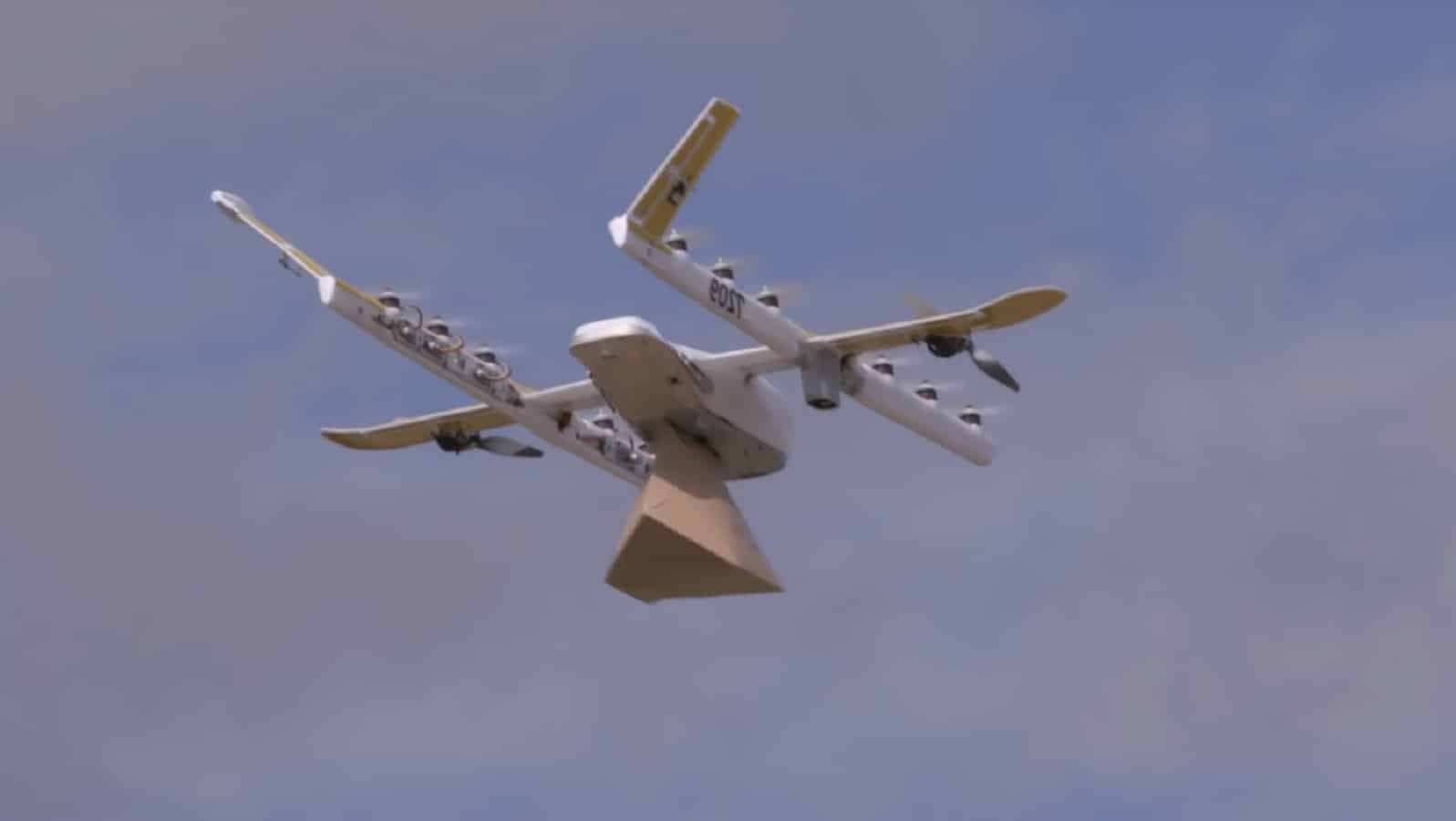 Google offshoot, Wing, has been given the go-ahead from the U.S. Federal Aviation Administration (FAA) to start air-dropping your packages. The pilot scheme will be making deliveries to two rural towns in Virginia "within months."
According to Bloomberg, the FAA's certification means that Wing is now a small-sized air carrier, not just a drone operator. Think of it as a smaller FedEx, just with custom drones instead of cargo planes. That means that Wing can start charging for its services to those Virginian towns, which will be the first commercial drone delivery service in the country.
Before now, various companies had received FAA waivers to carry out test flights or deliveries over short distances
Wing is now operating under the same regulations as smaller air-cargo haulers or charter airlines, which makes the company no longer bound by some of the U.S.'s drone regulations. For example, drone operators can fly for-hire, but they have to stay within visual range of their drone in flight. Automated, longer flights can happen, but then the FAA classed those as demonstrations so the companies can't charge for the service.
Wing's drones are a hybrid design, able to lift off vertically and fly at high speeds horizontally. Packages are kept inside the belly of the drone and dropped to the customer via a winch.
While competitors like Amazon's Prime Air would be transporting its own goods, Wing sees itself as more of a Doordash kind of outfit. That means it will only carry other companies goods to their customers. Now that the company has the green light, it plans to find business partners in the two Virginian towns, Blacksburg and Christiansburg.
While those two towns are the initial coverage areas, the FAA approval means that the company can apply to operate in other regions. Drone deliveries might be Wing-ing their way to your neighborhood.
With Wing now paving the way for other drone companies to get FAA approval, I expect we'll see a lot more drone deliveries in the near future. Wing already has operations in Australia, with Finland on the way.
What do you think? Would you like to see drone deliveries where you live? Let us know down below in the comments or carry the discussion over to our Twitter or Facebook.
Editors' Recommendations:
Follow us on Flipboard, Google News, or Apple News