Apple will now fix your MacBook keyboard issues within a day
That's a lot better than the previous "three-to-five business days."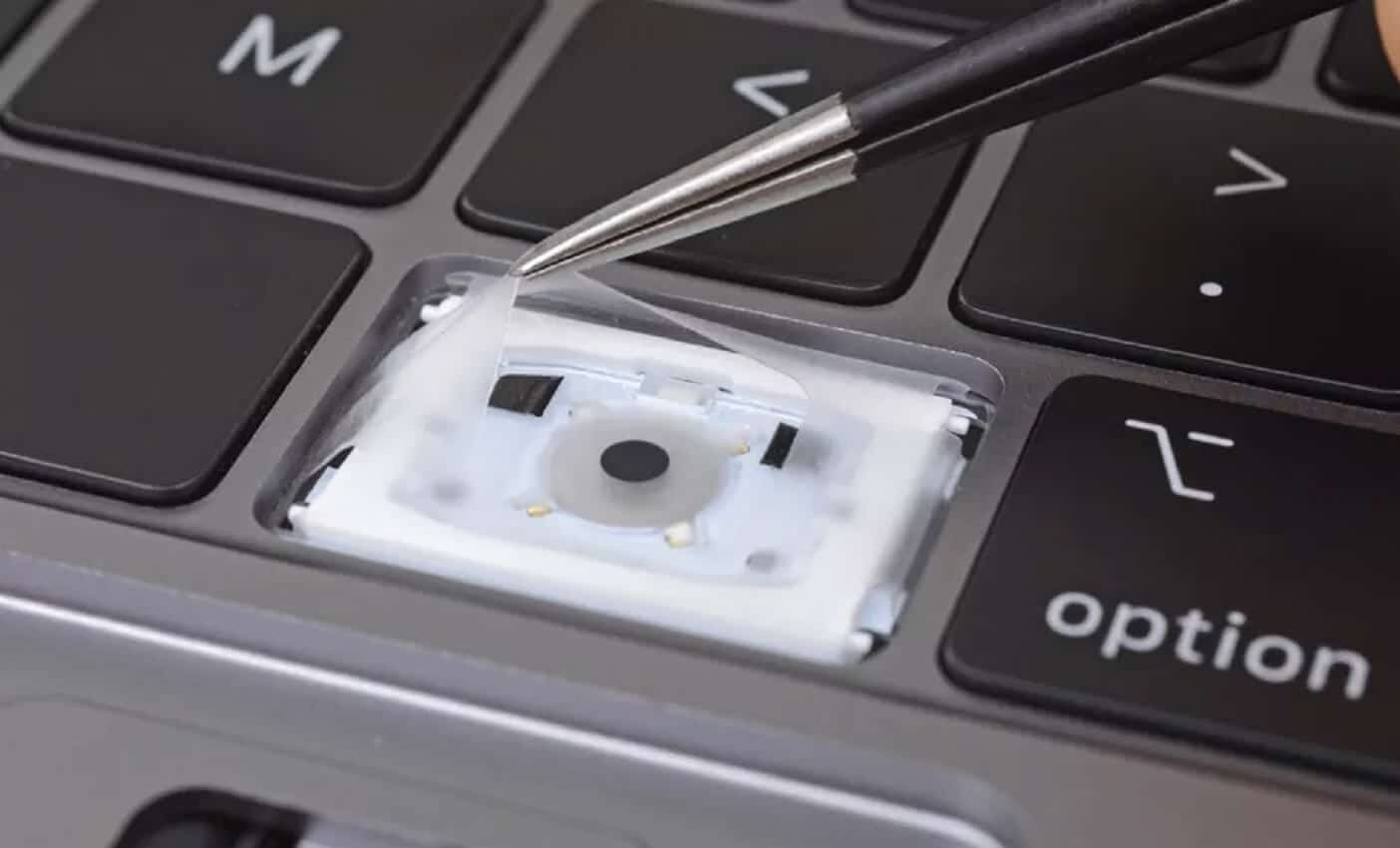 If you've got a MacBook or MacBook Pro from 2015 or newer with keyboard issues and haven't yet sent it in because you don't want to be without your computer for long, you're now in luck. Apple has changed how it is handling keyboard repairs, opting to now repair them in-store which takes the total repair time to roughly a day.
According to MacRumors, Apple has sent an internal memo out to Apple Store employees informing them of the change, which means keyboard-related issues will no longer get shipped to external repair centers. The memo's title is "How to support Mac customers with keyboard-related repairs in store," which is pretty self-explanatory and goes on to gently push Genius Bar technicians to "prioritize" those keyboard repairs for next-day turnaround time.
Most keyboard-related repairs will be required to be completed in store until further notice. Additional service parts have been shipped to stores to support the increased volume.

These repairs should be prioritized to provide next-day turnaround time. When completing the repair, have the appropriate service guide open and carefully follow all repair steps.
READ MORE: Apple settles for $50 million over its busted butterfly keyboards
We can only guess at what made Apple have this change of heart, the company is known for quality customer support so maybe the existing repair program wasn't working to customer satisfaction.
The issues with the new butterfly-style keyboard switches started to surface not long after they were introduced on the 2015 12-inch MacBook
Those ranged from "feeling sticky" to stopping working, and in some cases, popping out of the keyboard altogether. Eventually, Apple instituted a worldwide keyboard service program to replace any faulty keyboards, even if they were out of warranty.
The only recent MacBook models not included in the program are the still-under-warranty 2018 MacBook Pro and 2018 MacBook Air. Both models have a redesigned version of the butterfly switches that makes them less prone to the same issues, without preventing them altogether.
Nice one, Apple, it only took several years of forum posts, multiple lawsuits, increasing pressure from annoyed customers inside Genius Bars, and some bad press in the WSJ to actually do something about the keyboard issues.
What do you think? Glad to see Apple doing this, or should this have already been put in place? Let us know down below in the comments or carry the discussion over to our Twitter or Facebook.
Editors' Recommendations:
A new Bitcoin scam claims to have webcam footage of you masturbating
Follow us on Flipboard, Google News, or Apple News