Fortnite Chapter 2 crashes onto the scene – here's what we know so far
Well, I guess I play Fortnite again.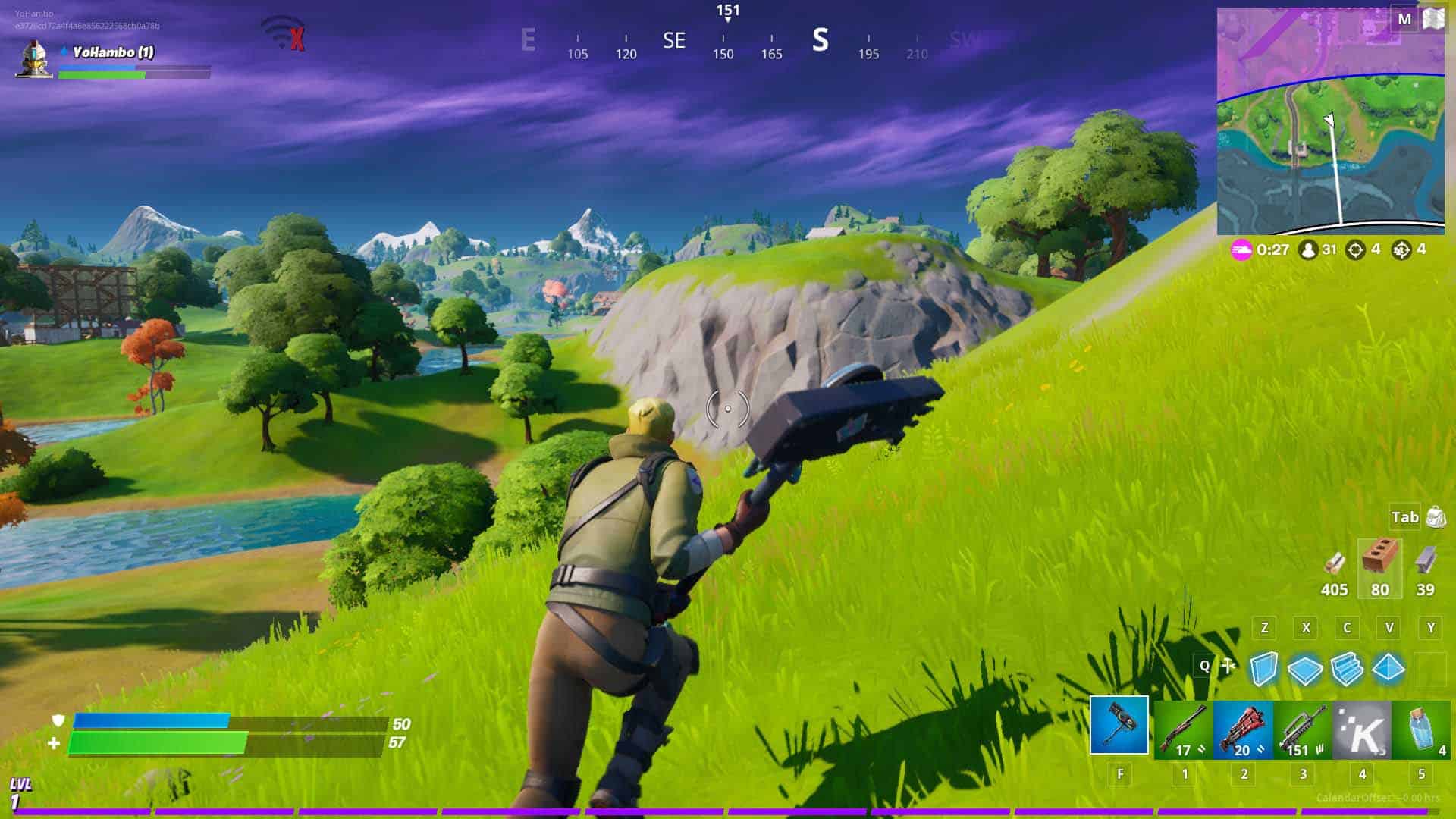 After a mysterious black hole literally shut the game down for almost 48 hours, Fortnite Chapter 2 is here with a revamped look, new features, and probably most importantly, a new map.
We've got a quick rundown of the new things to expect, so check them out below.
A new Fortnite map
Quite possibly the biggest update to the new chapter of Fortnite, players have a new map to explore, build, and kill on. The new map features some familiar locations, but many of the locations are completely new. Having run two games on it, a complete revamp has been extremely refreshing.
You can carry downed teammates
If you find yourself caught between a rock and a hard place, low on building materials, with a downed teammate close, you can actually hoist them onto your back and move them somewhere safe to revive.
You can even pick up opponents and literally throw them.
Weapon benches and new hiding places
Now, you can upgrade your currently held weapons if you have the materials to do it. All you need is to find one of the benches littered around the map.
There's all an increased amount of things (bushes, haystacks, dumpsters) you can hide in now, so if that is your style, you'll be able to get your hide on in style.
Freakin fishing in Fortnite
If you know me, like really know me, then you know one of my favorite things to do in any video game is fish. If your game as fishing in it, I can almost promise you I will try it out. I spend hours fishing in Elder Scrolls Online and Stardew Valley. Now, fishing has come to Fortnite.
You can fish weapons out of the water and also…fish, which can be consumed for health.
Total water revamp
The water, in general, has been improved in new Fortnite. Not only does it look better, but instead of doing an awkward swim across bodies of water you can actual propel yourself through it like a dolphin.
There's also freaking boats you can pilot now and I'm all here for it.
After spending time with the new map, it's honestly pretty fun. There also seems to be some tweaks to building, in that it feels like it has been slowed down just slightly. For a regular player like me, it's hardly noticeable, but I'm sure pros will have some thoughts on this in the coming hours and days.
What do you think? Plan on trying on Fortnite Chapter 2? Let us know down below in the comments or carry the discussion over to our Twitter or Facebook.
Editors' Recommendations:
Follow us on Flipboard, Google News, or Apple News