Fortnite now has 120 FPS on iPad Pro and the Twitter community is having a meltdown
Because that's what Twitter does.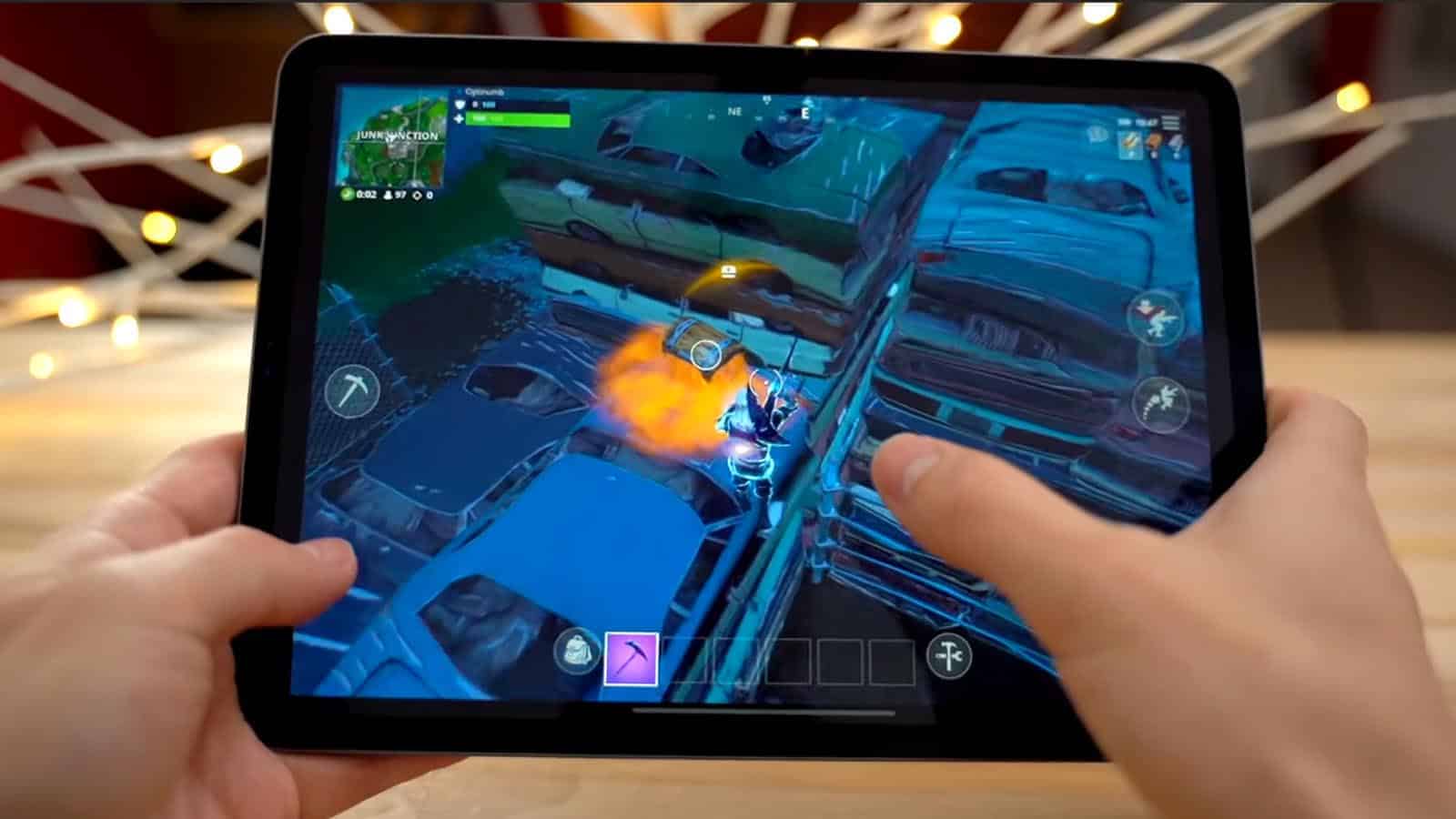 Fortnite might not have the fervent following it did a year ago, but it's still one of the biggest games in the world. When new updates come out, outlets are quick to cover the patch notes and fans (and haters) are quick to pick the notes apart on sites like Twitter.
The most recent Fortnite update brings with it plenty of tweaks and updates, but there is one change in particular that has the Twitterverse buzzing – 120 frames-per-second on the 2018 iPad Pro.
Yes, players on the 2018 iPad Pro will now be able to enjoy the hit battle royale title in glorious 120 FPS and people are pretty torn on the matter.
Fortnite now has 120 FPS on the 2018 iPad Pro and people don't know what to do
For as long as there as been competitive games, there have has been people looking for advantages. Yes, higher framerates can help (just like lower ping can help), but for 99% of the player base, those differences aren't going to take you to the theoretical "next level".
It's also important to know that many PC players can already achieve this framerates, but console players cannot.
But that hasn't stopped people from sounding off on Twitter…
This person claims it is OP (debatable)
120 fps is actually op pic.twitter.com/ax5QgC5cEQ

— quit (@airwayswtf) January 15, 2020
While this person has made what is quite possibly the boldest gaming take of 2020
https://twitter.com/jimipapi_yt/status/1217417975067762689
This is a valid point, but I'm pretty sure an iPad Pro is technically more powerful than the Switch
https://twitter.com/JoseLovesNat/status/1217442499049869312
This person failed to realize how angry the internet can get
What the hell is epic doing???? NO ONE CARES THAT THE IPAD 8 PRO GETS 120 FPS LOL JUST ANNOUNCE SOMETHING

— Coop (@L2Coop_) January 15, 2020
Cody actually doesn't know what is going on, but is just happy to be involved
can you believe it? 120 FPS! Now I can watch the DNC consume itself at high frame rates pic.twitter.com/NoPS02yYEv

— cody (@leclerks) January 15, 2020
And finally, the wholesome Fortnite content I'm here for
https://twitter.com/MDiego2000/status/1217431252506234880
What do you think? Glad to see Fortnite supporting higher frames or is this the actual, literal anti-Christ? Let us know down below in the comments or carry the discussion over to our Twitter or Facebook.
Editors' Recommendations:
Just a heads up, if you buy something through our links, we may get a small share of the sale. Click here for more.
Follow us on Flipboard, Google News, or Apple News