The Fortnite v4.2 patch introduces apples and assault rifles
Epic Games continues to impress with their update schedule.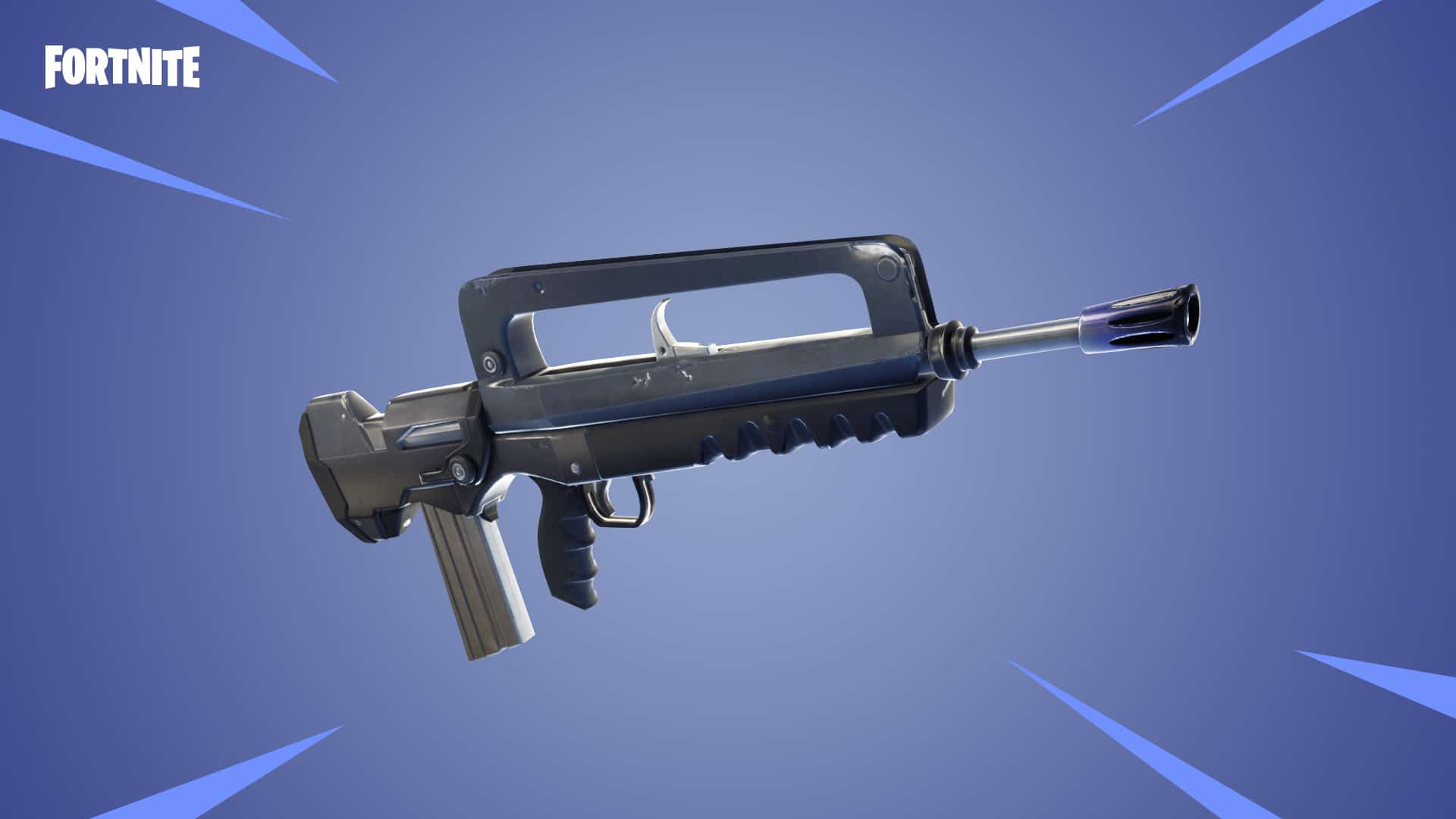 The Fortnite v4.2 patch is out. Although it's not nearly as big or as important as previous updates, there are a few goodies worth checking out.
In the patch, you'll find a new burst assault rifle and a new health item – apples. The former drops in epic and legendary rarities and can be found in various locations in the game, including floor loot, supply drops, and in material-exchange vending machines.
The new apples are located around trees and serve a useful purpose; each one restores 5 health, up to 100. If you get injured, find a few apples and be on your way.
As the Fortnite v4.2 changelog explains:
Added Epic and Legendary Burst Assault Rifles

Can be found in Floor Loot, Treasure Chests, Supply Drops, and Vending Machines
Does 32 / 33 damage (Epic / Legendary)
Uses Medium Ammo
Uses the same damage fall-off ranges as other Assault Rifles

Added a new foraged item: Apples

Consuming an Apple will grant 5 health (up to 100)
Can uncommonly be found around certain trees throughout the map
The update also includes changes to the suppressed submachine gun, an increase to the impulse grenade drop rate, plus changes to damage traps and remote explosives.
For more on Fortnite, the popular multiplayer online battle royale game, see: Fortnite jumps shark with Avengers mashup, becomes Disney Infinity and A 13-year-old kid just became the youngest professional Fortnite player.
Follow us on Flipboard, Google News, or Apple News