Someone recreated the Game of Thrones theme with old computer parts and it is glorious
I'm so ready for Sunday.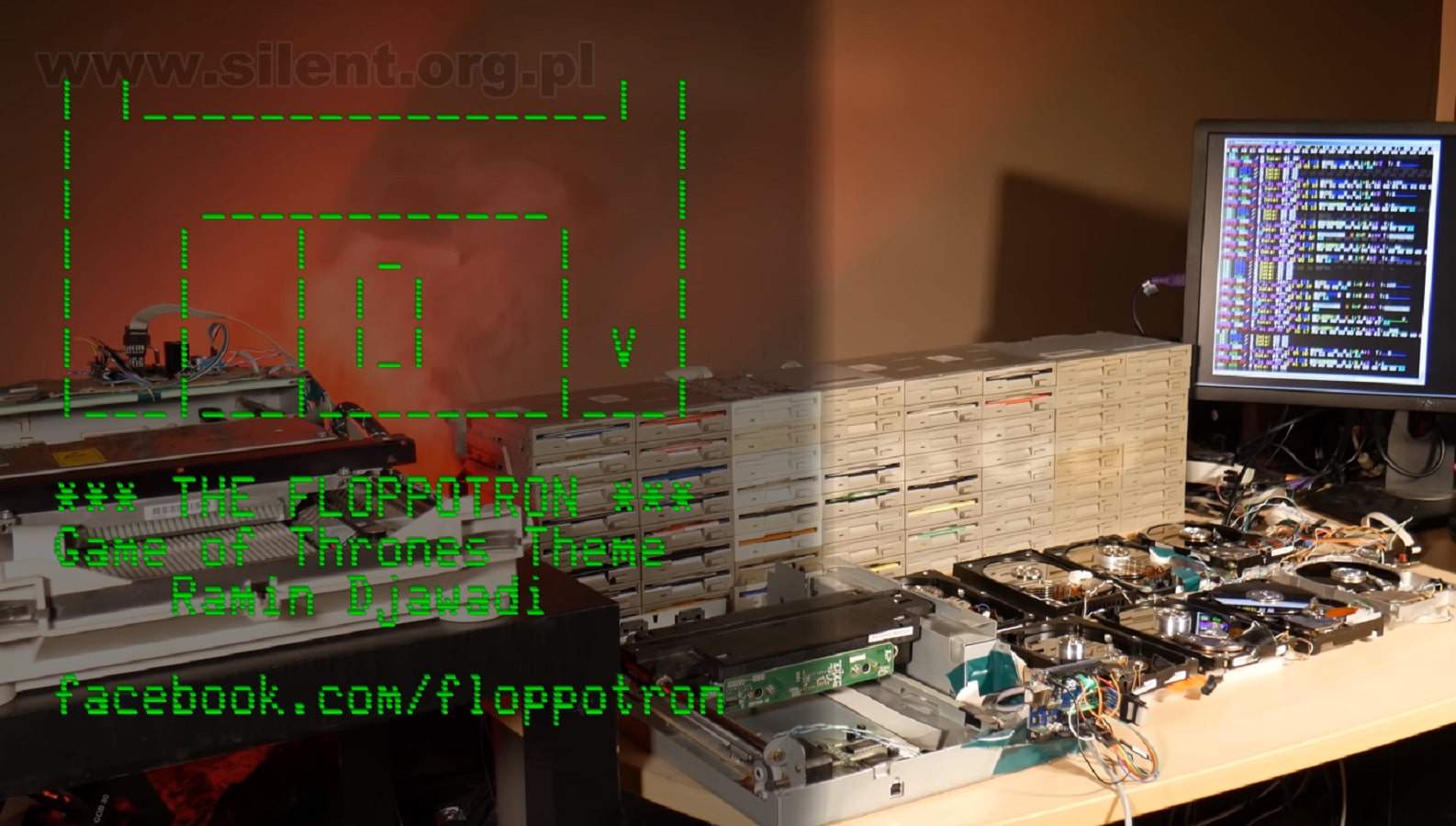 People may be out there downloading illegal copies of Game of Thrones, but that's only because everyone is ready for the upcoming final season that premieres on Sunday, April 14.
While we're all busy binging the previous seasons of Game of Thrones and reading theories online, one guy decided to spend his time a bit more productively – by literally recreating the shows iconic intro music, using nothing but old computer parts.
Seriously, just listen to this and tell me you aren't hyped for Game of Thrones this Sunday
The brain genius behind the music is someone by the name of Paweł Zadrożniak, who has been making covers of popular songs since 2011, according to Fast Company.
From the video, you can see that Paweł uses a variety of computer parts to accomplish the task, from floppy disk drives and exposed HDDs to flatbed scanners. All of this comes together in a mechanical symphony that Paweł refers to as the FLOPPOTRON. A fitting name, to say the least.
Ok, that's really all I have. It's ridiculous and awesome and wonderful and you deserve to experience this on this fine Monday morning. Kevin is probably going to be mad at me for posting this, but honestly, completely worth it.
What do you think? Ridiculously cool or a waste of time? Ready for Game of Thrones? Let us know down below in the comments or carry the discussion over to our Twitter or Facebook.
Editors' Recommendations:
Follow us on Flipboard, Google News, or Apple News