Facebook Instant Messenger now lets you battle your friends with instant games
Facebook users can now play games in Facebook Messenger.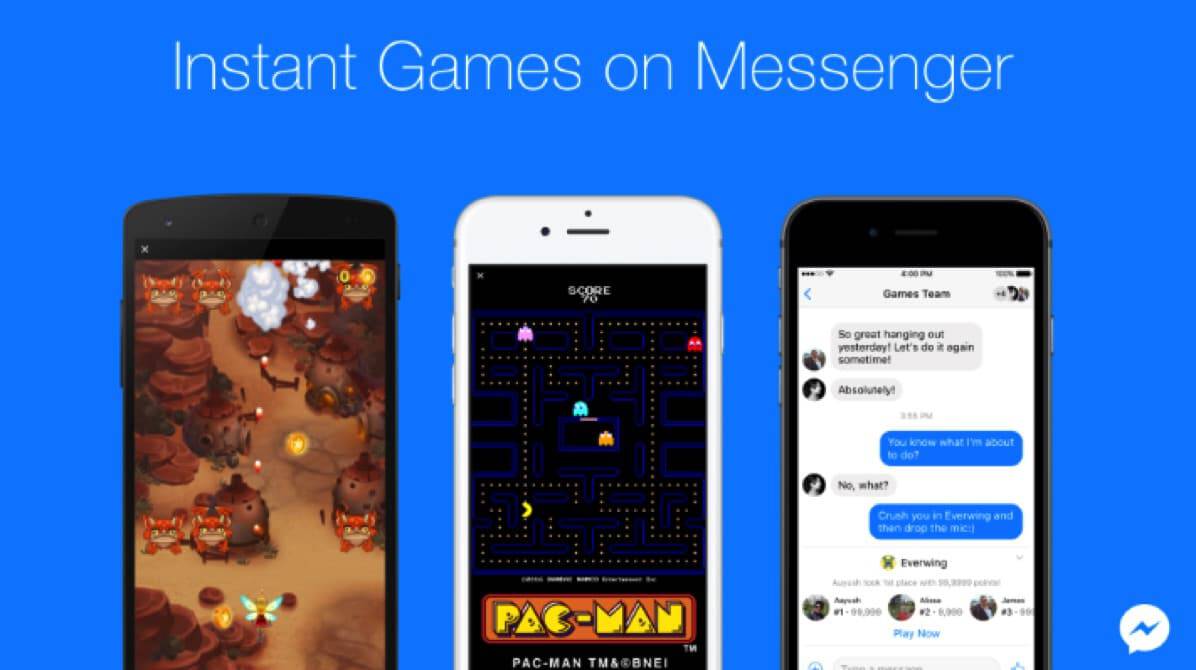 Facebook users can now play games in Facebook Messenger. 
---
The ubiquitous Facebook Messenger's newest, and most fun, feature is a collection of video games to play. The games option was added last week, and is installed onto the app. The instant games are represented with a controller icon. The icon resembles a classic video game controller seen on multiple consoles.
Users can click on the controller icon found on the bottom of the Messenger interface, where the emojis are found.
The games can be played on the browser version of Facebook, and the mobile version. All the games are available on both platforms. The major difference is the controls for particular games.
Classic arcade games and new games galore
A small group of well-known arcade quarter munchers are found within the list of games. Namco's bona fide excellent and popular inclusions are Pac-Man and Galaga. Konami includes the epitome of button-mashing in Track & Field, which was also seen on the NES. Also included is one of the most important games of all time, Space Invaders.
Messenger is home to a few original games. One of them being the Facebook's own, Words With Friends.
The games can be controlled with a phone's touch screen or a computer's keyboard and mouse. Pac-Man on the phone, for example, has users touching the direction they want to send the iconic game character.
Make it a competition on Messenger
If two friends who are gamers themselves, they will find the games can quickly become challenges for one another. For example, if one friend plays Galaga and scores high, they can challenge their other friend to beat their score. This can become a heated battle in a group chat, with each friend trying to one-up each other.
Facebook included the option to play simple games of shooting a basketball on their Messenger app. The newest trait of Messenger appears to be the next logical step in making chats more fun for everyone.
Follow us on Flipboard, Google News, or Apple News