Gamescom 2018 predictions: what to expect from Europe's biggest gaming expo
Switch games, battle royale everything, and Cyberpunk 2077.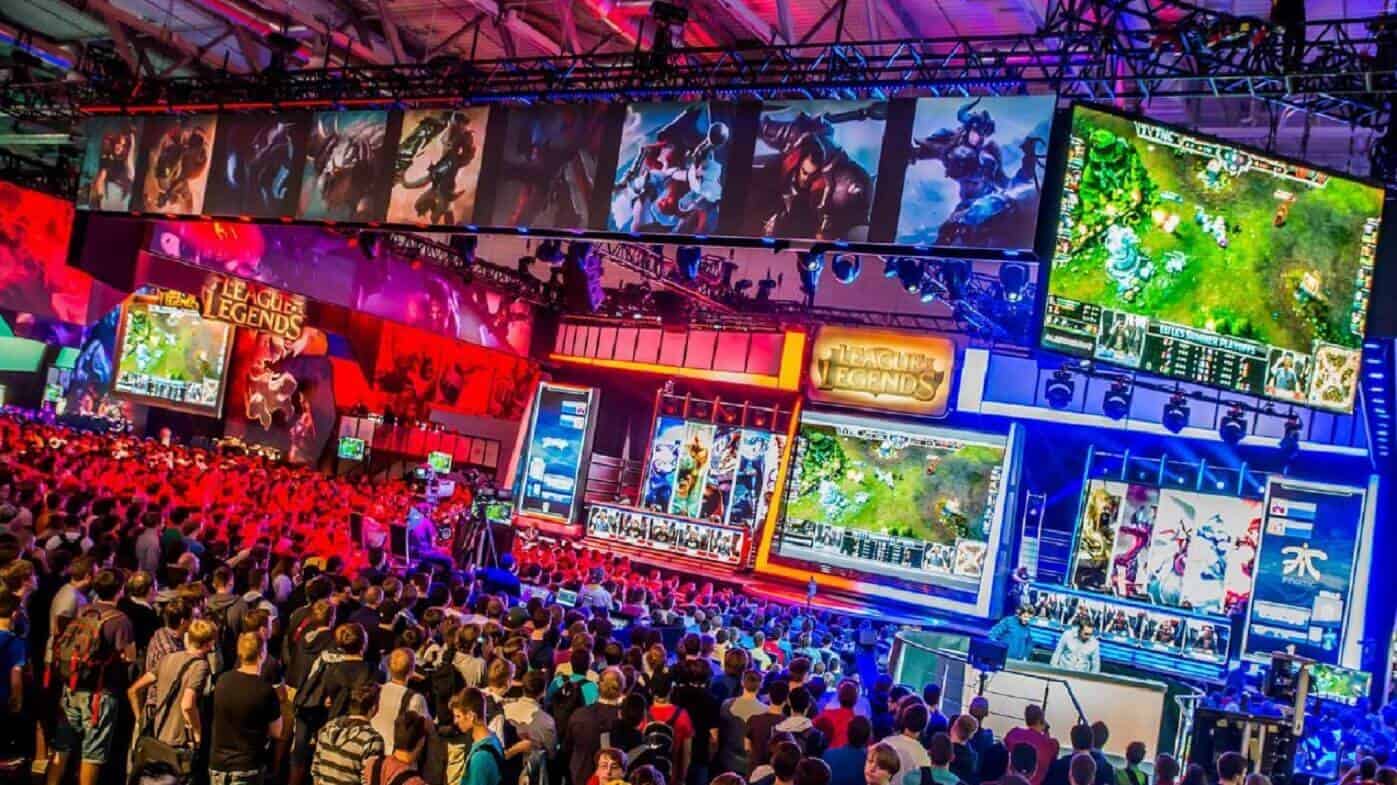 Gamescom is a massive European gaming convention (or "trade fair" as the Germans prefer to call it), gathering 300K+ visitors every year. And while most of them come in swarms of teenage gamers, eager to kill for a free poster, there are actually legit gaming companies exhibiting – Microsoft, Sony, Nintendo, Namco Bandai, Deep Silver, to name but a few.
Yes, Gamescom often plays second fiddle to E3, but the convention gives us a chance to go hands-on with the biggest E3 games, as well as to check out some of the unique stuff European developers have come up with. Here are some of our predictions on the biggest announcements that are bound to happen this August (21 through the 25th) in Cologne.
New GeForce graphics cards
Nvidia is amongst the few companies who will have an actual press conference this year – and you can be sure they will announce the long-awaited Nvidia Turing graphics cards. It makes sense since Germany is still one of the biggest markets for PC Games and PC hardware.
Plus, it's been more than two years since the announcement of GTX 1080 and people are dying for that new graphics card that will finally hit 60FPS on their new 4K monitors. Do you really need to shelve out $599 (GTX 1080 Founders' Edition pricing) to get a new video card when you can get  Xbox One X for $499? You tell us.
Battle Royale with [insert a word]
You never asked for Call of Duty Battle Royale, right? Well, neither did we. There's plenty of dumber takes on the hottest gaming mode of 2018 (including Cuisine Royale; a PUBG clone with kitchenware, duh), but Dying Light: Bad Blood is a noticeable exception to the Battle Royale craze.
Built on top of the already excellent "Be the Zombie" game mode from Dying Light 1, the new stand-alone game is limited to six players and offers a tighter, more intense experience. There's a lot of PvE, too; collecting blood samples by killing zombies and taking on mini-bosses before you hop on a helicopter to escape and get that chicken dinner.
More Cyberpunk 2077
Cyberpunk 2077 exists, it's playable, and it's looking like an actual game running on a PS4, rather than a "too good to be true" CGI-trailer that's stubbornly asking for a graphical downgrade towards an actual release – we know that from E3 demo impressions. But CD Projekt RED has promised to show something new this Gamescom.
The build will surely be the same, but with a different angle and content – making our mouths watering. There's also a chance that the developers will release some gameplay footage to the public this time – so keep an eye out for our Gamescom coverage.
New Switch games
The Switch is huge; you don't need us to tell you that. But with sales closing to 20M units, and big consoles titles like Doom Eternal confirmed for simultaneous release, the console is still just a little bit light on games. So indie developers are sprinting to close that gap and get that sweet store visibility before the big publishers drop their bombs.
We're getting a lot of invitations to see "unannounced Switch titles," but we also expect some of the biggest games of 2017 and 2018 to land on Switch later this year or early 2019 – think AAA Action games, adventures, and RPGs, not your usual pixel-art roguelike 2D extravaganzas.
Big comebacks
 at Gamescom
Our sources are telling us that Gamescom 2018 will bring back some of the titles of the late 1990s/early 2000s to scratch that nostalgia itch of yours. Remember that magical time when games were flat, strategic and made you think and plan? Well, we have high hopes that those beautiful hand-drawn sprites will come back.
Will it be another bunch of HD remakes or some full-blown 3D sequels? We don't know. So keep an eye on the Gamescom headlines and expect to find yourself on GOG.com very soon, binging on some classics from the golden decade of video games.
What are you excited for from Gamescom 2018? Let us know down in the comments.
For more gaming news and reviews, check out:
Follow us on Flipboard, Google News, or Apple News