Google confirms (sort of) that Android's dark mode saves battery life
I mean, duh.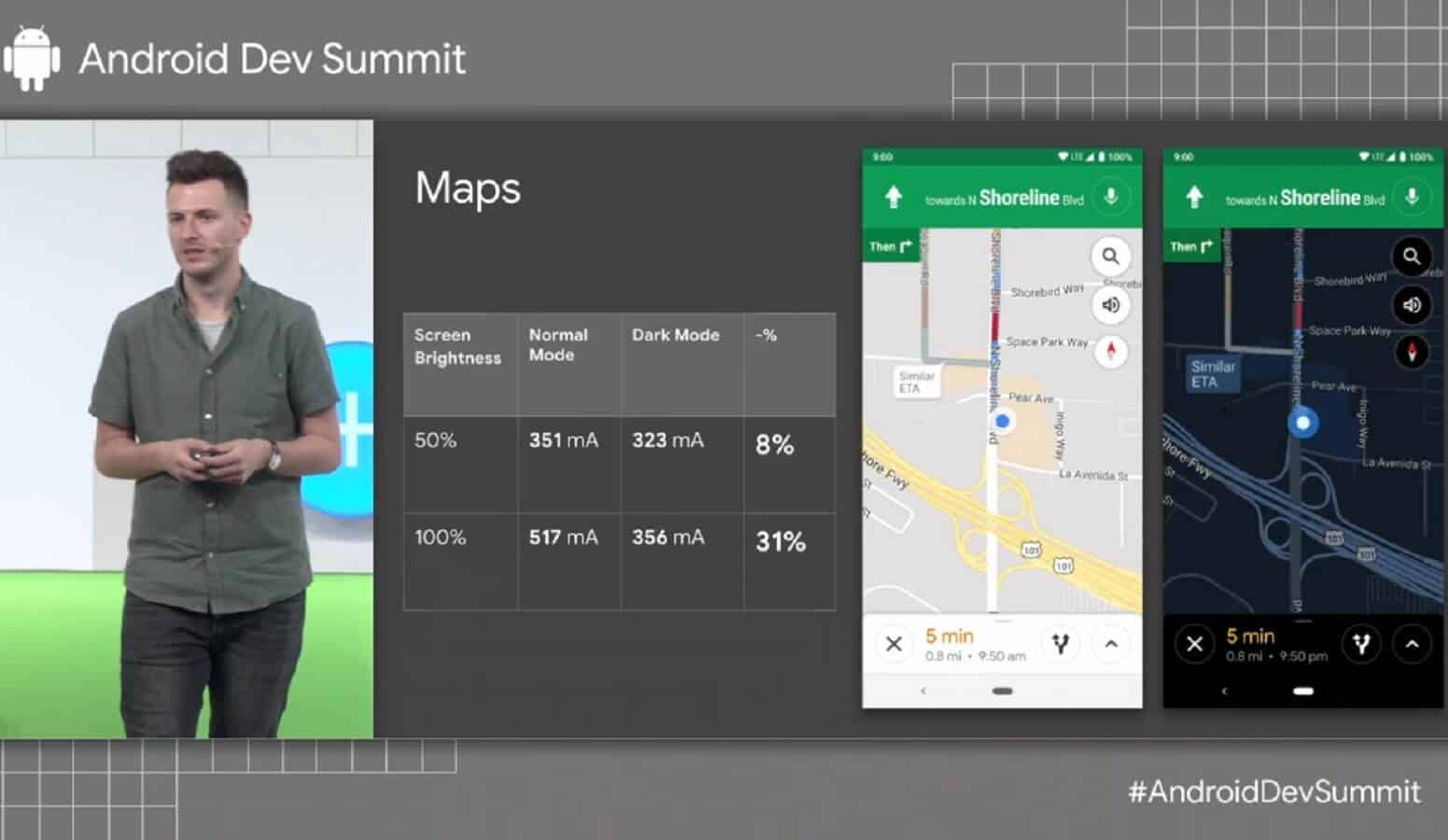 So Google just had its annual Android Dev Summit, where it talked about all things Android. One of the presentations featured revolved around about power consumption and the ways your phone drains its battery life. During this presentation, one of Google's conclusions was interesting – dark mode saves battery life on Android.
This really shouldn't be much of a surprise to anyone. Any phone that has an OLED screen actually turns off the power to pixels to get a black color on the screen. Even phones that use IPS or other technology still use less power when the screen is darker than when it's light.
If you've spent any time on Android forums, you'll see no end of people who have already been operating on that assumption. Still, it's good to see it confirmed from the most of official sources, and now we can use that information to help our own phone's batteries.
More about Google's analysis
Google went into depth with its analysis, starting with the amount of current (in milliamperes, or mA) that the iPhone 7 and Google Pixel use when showing a screenshot at max brightness. While both phones use a comparable amount of current, changing the Pixel into dark mode while keeping it at max brightness drops the current usage by 63 percent.
Google went further, breaking down how much current is used by different colors, also while the Pixel is at max brightness. The data shows that the color white uses up the most current, with blue coming in second. Black, unsurprisingly, uses up the least amount of current. Both red and green use roughly the same amount as each other, drawing about half the current of blue.
Google then measured how power (in mW) is affected by pixel color. Results show which colors and combinations of colors use up the most power. At full brightness, blue uses the most at 800mW, red uses 600mW and green uses 580mW. White can use up to 1100mW or so, and black sips a low 250mW.
What does this information tell us?
That information tells us two handy things. First off is that using dark mode or night mode has a significant effect on how much battery your phone uses, even at max brightness.
Second, is that the colors displayed also make a difference in battery use. So to save battery you can either turn dark mode on or change the color balance to the warmer end of the spectrum. You can do this with a third-party app, or with the Night Light function on your Android, which shifts the color balance away from blue towards red.
What do you think of the information? Do you notice better battery life with dark modes enabled? Let us know in the comments.
Editors' Recommendations:
Follow us on Flipboard, Google News, or Apple News