You can now access Google Assistant on iOS by asking Siri to do it for you
This is cool, I guess.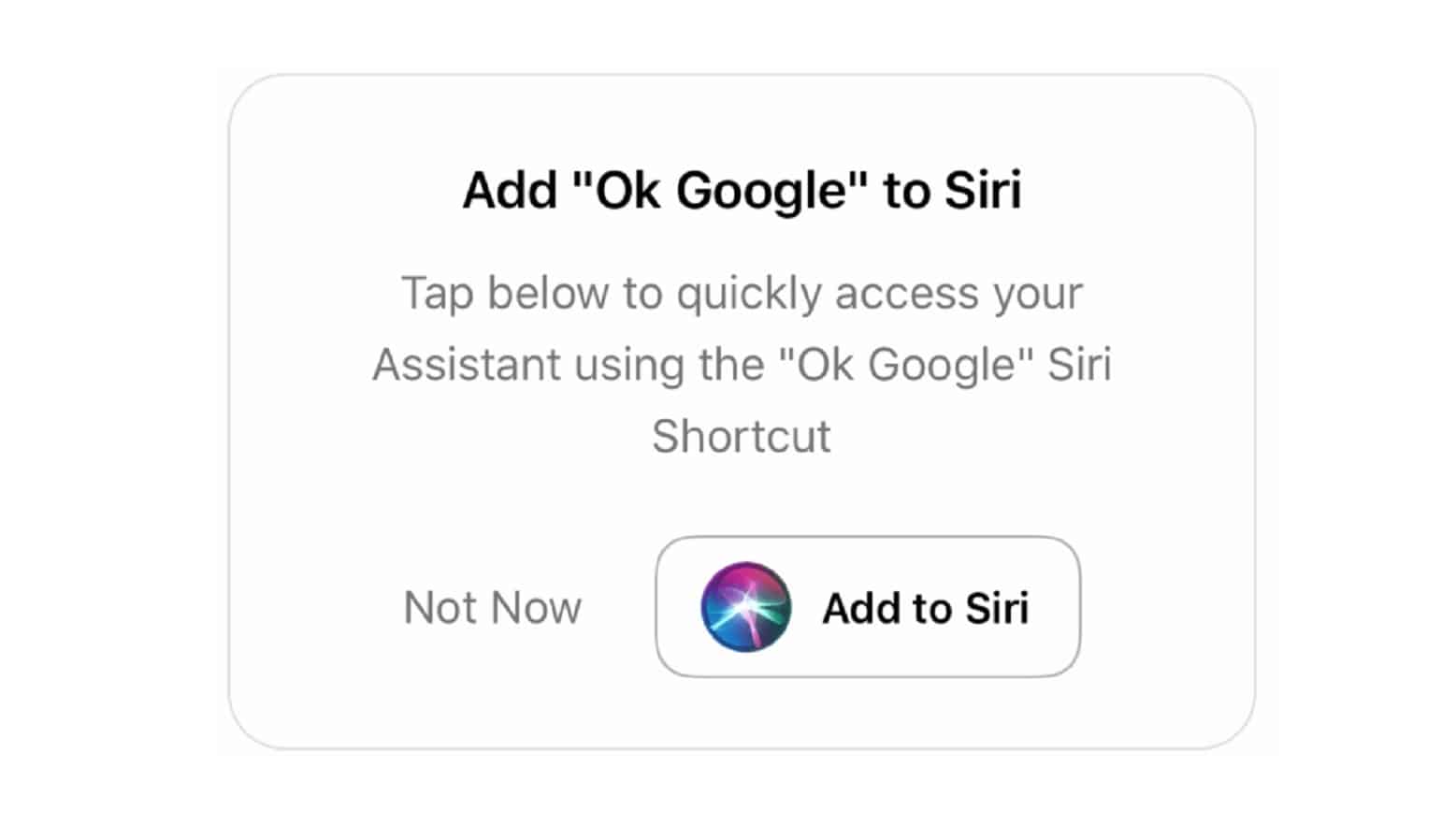 Siri might be pretty great, but what if you prefer to use Google Assistant on your iOS devices?
Today's update to the Google Assistant app on iOS lets you do just that, with the new addition of Siri Shortcuts letting users add "Ok Google" to Siri's list of trigger commands. Tapping on the "Add to Siri" button inside the app lets you record your own trigger phrase to bring up Google Assistant, with a suggestion of "Ok Google" by the tool.
Once you've done that, summoning the Google Assistant is a two-part process – trigger Siri manually then speak the trigger phrase you recorded. You can also do it hands-free by saying "Hey Siri" before "Ok Google," making Siri feel like the girl you ghosted after one date.
The process feels convoluted
It gets even jankier, with you having to wait after saying "Ok Google" for the Google Assistant to actually load up before asking your questions. If you don't wait, Siri tries to answer for you which breaks the Siri Shortcut.
The Siri Shortcut functionality can be pretty powerful if set up correctly, for example, you can create a shortcut command chaining multiple events together, like getting Google Assistant to turn off all the lights connected to your Google Home.
This is pretty clumsy still but it's a welcome improvement over the previous flow with users having to manually open the Google Assistant in order to talk to it.
More is probably on the way
With Google showing that using Siri Shortcuts can summon another voice assistant on iOS, it's probably not long until Alexa and Cortana are also whispering sweet nothings to users. Maybe one day you won't need workarounds to get your voice assistant of choice working on your preferred hardware.
Last year Microsoft and Amazon announced a partnership to get their voice assistants working on each other's platforms, which has recently come to fruition. Whatever the real reasons for the companies that created the voice assistants deciding to play together, it's the user that reaps the benefits.
What do you think of the Siri Shortcut? Will you use it? Let us know down below in the comments or carry the discussion over to our Twitter or Facebook.
Editors' Recommendations:
Follow us on Flipboard, Google News, or Apple News