Google's latest Easter egg is a "choose your own adventure" game
Can you beat it?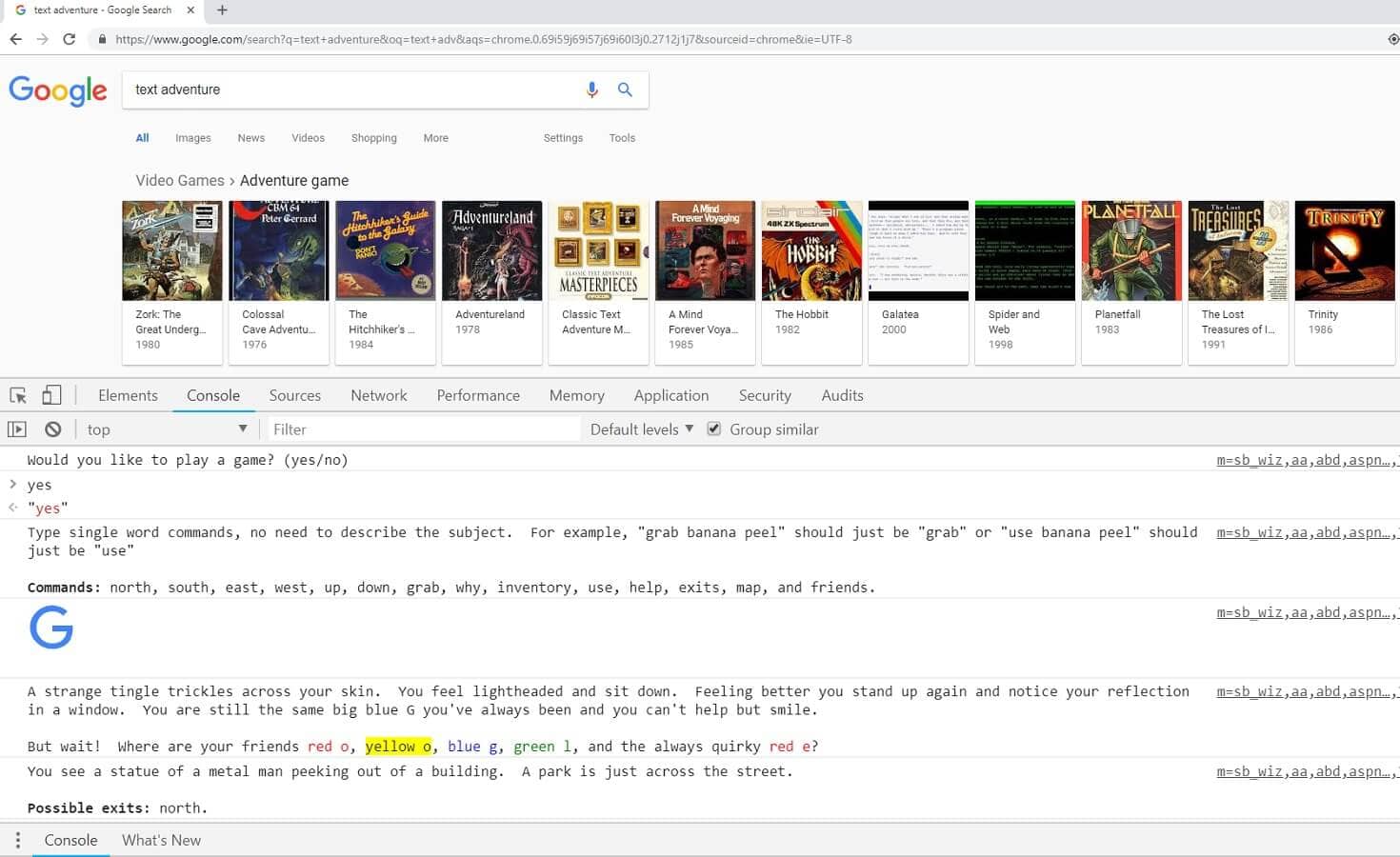 Google is known for throwing some simple Easter eggs into its search and app experience. Whether it is doing a backflip or playing Pac-Man, there always seems to be something to do. Now, you can waste some precious company time with a "choose your own adventure" game available in Google search.
First discovered by Reddit user attempt_number_1, you can start playing the game almost instantly.
Here's how to play the Google game
Head to Google.com (you'll need the English-language interface)
Search either Text game or Text adventure
On Windows, click Ctrl-Shift-J (Option-Cmd-J on Mac)
Once you do this, you'll open the developer console and be asked if you want to play a game. Type yes or no (yes, obviously). From there, you're off. You'll be playing as the letter G in an attempt to search for its friends o, o, g, l, and sweet, sweet e.
The game is not super difficult but will require you to do some map interpretation and solve some puzzles. It's the perfect time waster for a lazy Monday morning.
Did you try the game out? Did you complete it? Let us know below.
Editors' Recommendations:
Follow us on Flipboard, Google News, or Apple News