Google's new Home Hub is basically a Google Home with a screen
Even so, it still looks really nice.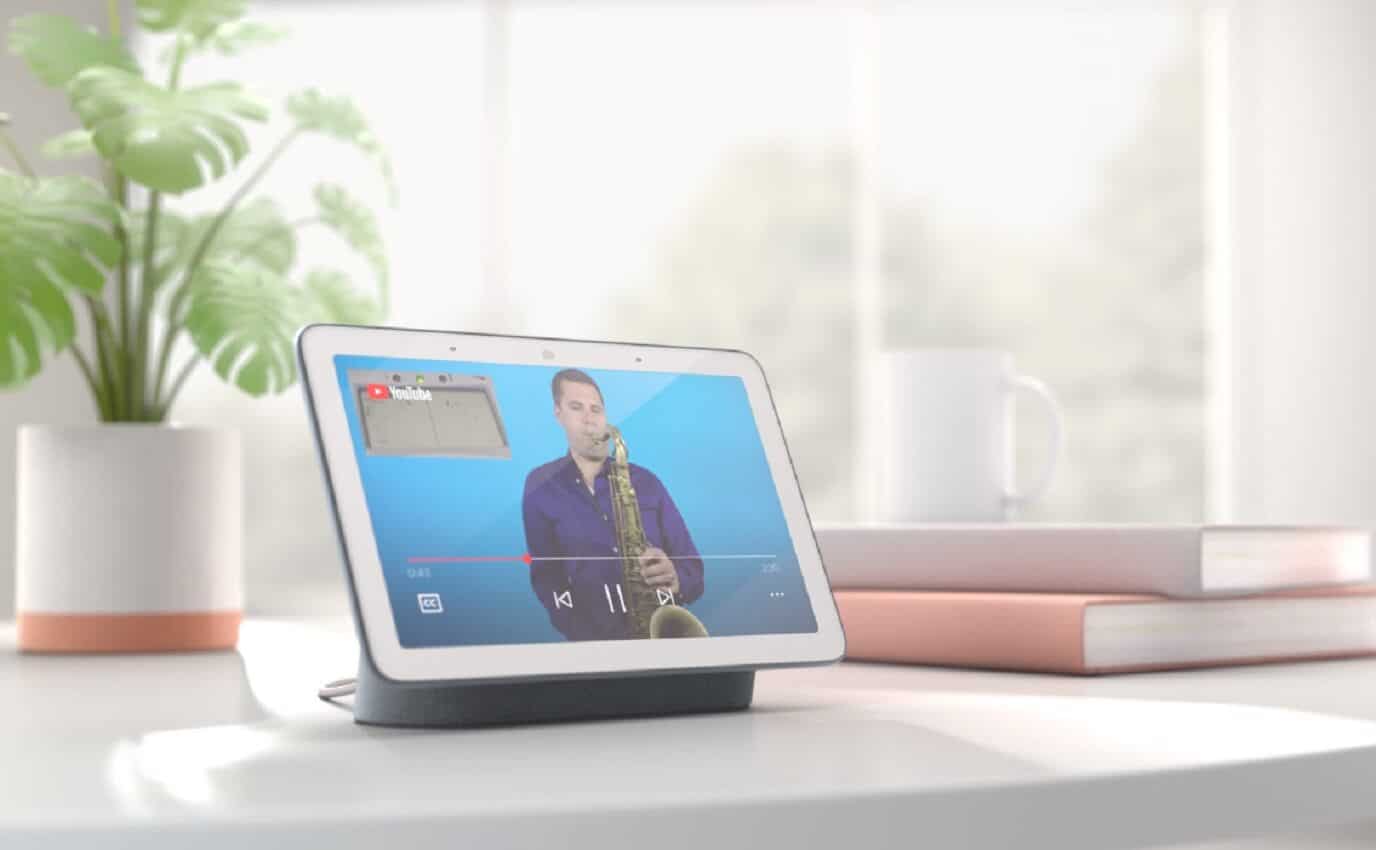 Remember the Facebook Portal? Well, that was literally yesterday's news. On Tuesday, alongside the Pixel 3 and Pixel Slate, Google introduced the Home Hub. The smart display that also serves as a picture frame for Google Photos is best described as Google Assistant with a face.
Priced at $149, the Home Hub features a 7-inch LCD screen and will launch in four colors: sand, aqua, chalk, and charcoal. Because it integrates with home gadgets, the Home Hub can control and schedule your devices based on your routines. Better still, with Voice Match, it's able to differentiate between your voice and other members of your family.
Home Hub's most significant feature is probably its built-in YouTube app. The industry-leading Echo Show doesn't have YouTube, although it did at one point until a corporate battle ensued between Amazon and Google. Watch for Google to advertise the hell out of this differential in the coming holiday ad wars.
Companies like Amazon and Facebook (with the recently announced Portal), by contrast, can criticize the Home Hub for not having a built-in camera. Me personally? I commend them for it.
Check it out here:
When you're not directly using the Home Hub, it will display relevant information such as the time, weather, and upcoming appointments. It can also list commute times. During certain hours (at dinner or night, for example), you can turn Home Hub's notifications off for some quiet time.
As a bonus, the Home Hub works directly with Google's lineup of Nest security products, including the Nest Hello and Nest Cam Outdoor.
Beyond this, little is known about this Home Hub. It's available for pre-order now with an initial ship date of Oct. 22. Each purchase comes with a free six-month subscription to YouTube Premium.
Are you considering buying a Google Home Hub device? Let us know below. 
Editors' Recommendations:
Follow us on Flipboard, Google News, or Apple News