The new Google Maps update will alert you when businesses you follow run specials
Google will also begin adding profiles for places that aren't yet opened.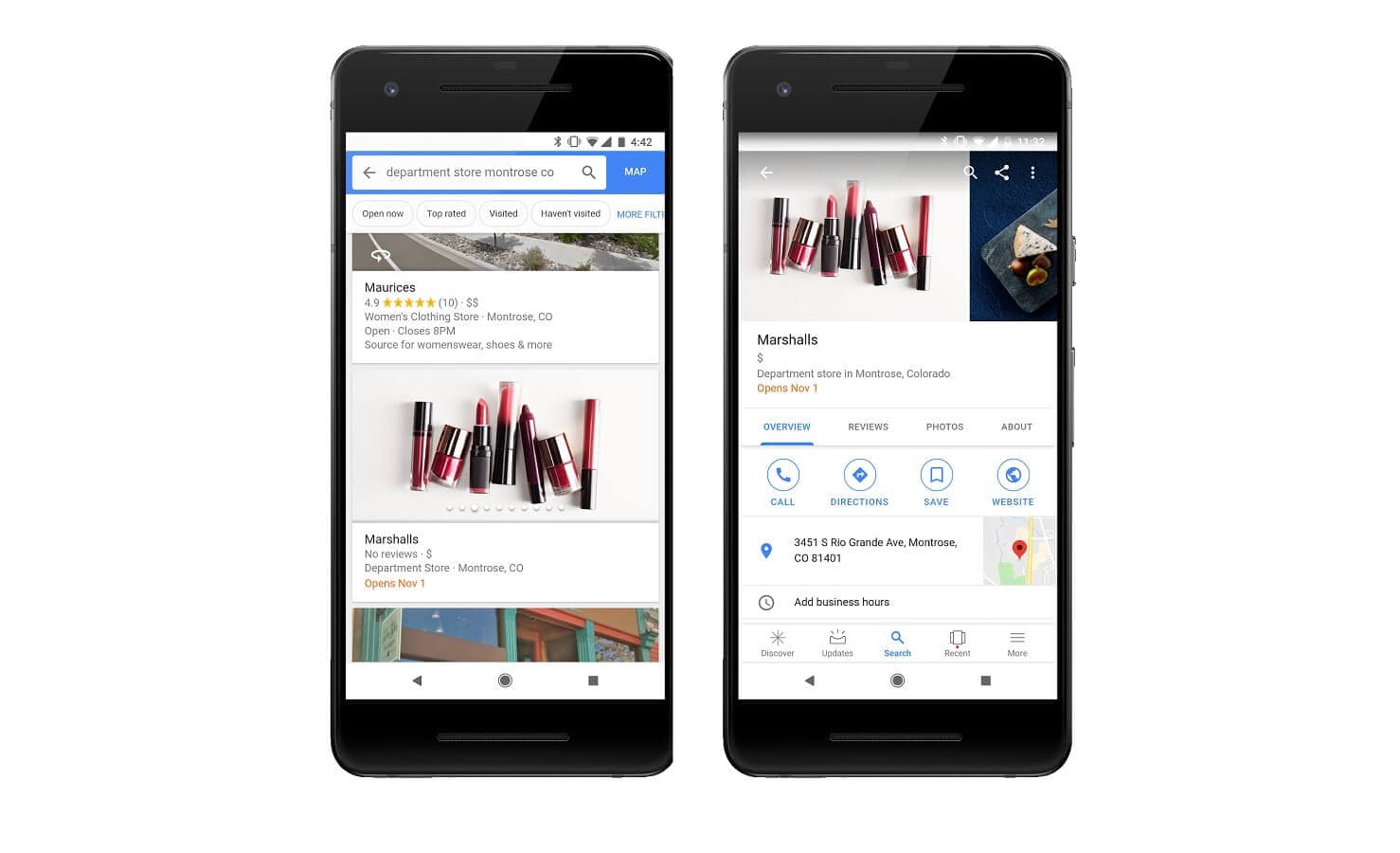 Google Maps is adding a new feature to help you save money. Currently, for Android users only, the feature lets you follow places you enjoy visiting. In doing so, you'll be among the first to know about special offers, upcoming events, and other updates about the business. The feature began rolling out earlier this week, according to a Google post.
To follow a company on Google Maps, hit the appropriately named "follow" button on its profile page. From there, you'll start receiving relevant news and updates in the app's "For You" tab.
Looking to try something new? Google will also begin adding profiles for places that aren't opened yet so you can learn more information about the establishment, including its start date. Places that are opening within three months are encouraged to create a free business profile so Google Maps users can see this information before launch.
Check it out:
Recent news regarding Google Maps
On Oct. 1, Google Maps began offering real-time traffic and transit information. Located under the Commute tab, the feature lets you know whether the day is normal or if it's time for you to think of alternative travel routes, which of course, Google will also provide.
Noting that travel delays can lead to stress, missed meetings, and skipped breakfasts, Google says its solution is ideally suited for people whose commutes involve both driving and public transit. As such, you can see helpful information about when to leave, and for each leg of your trip.
In recent weeks, Spotify, Apple Music, and Google Play Music were also added to Google Maps so you can control your tunes and podcasts directly from the navigation app. On Android, Spotify users can also choose favorite content by browsing through songs, albums, podcasts, and playlists with easy-to-use navigation.
The latest Google Map addition should also prove beneficial for both drivers and business owners. Hopefully, the new follow feature will arrive on iOS soon too.
What do you think? Will you use the feature? Leave your comments below.
Editors' Recommendations:
Follow us on Flipboard, Google News, or Apple News