Google Maps now shows you a globe anytime you zoom out of the map
Sorry, flat-earthers.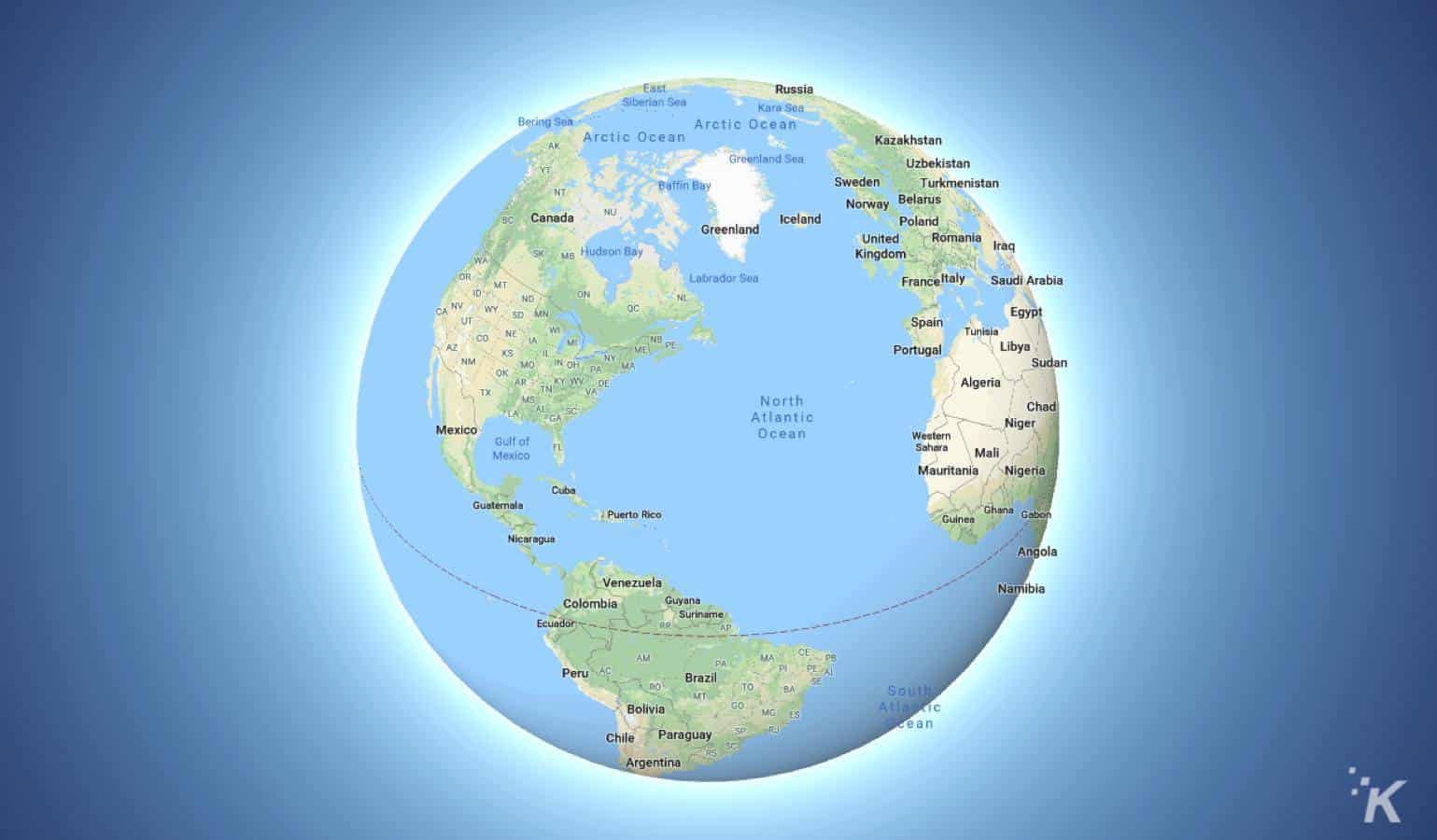 Suck on this flat-earthers: The next time you're on Google Maps, and you zoom out of a map, you will now see a globe instead of a flat earth. Sorry, Kyrie Irving.
While this isn't immediately available on Maps for iOS or Android, I was able to try it out via my desktop, and man, it's really cool. It also feels more natural.
"With 3D Globe Mode on Google Maps desktop, Greenland's projection is no longer the size of Africa," Google Maps wrote on Twitter yesterday.
https://twitter.com/googlemaps/status/1025130620471656449
Engadget notes,
Google's referring to the fact that it's impossible to represent the true area of different regions on the planet using flat projections. The most commonly used Mercator projections shows the correct shape of countries, but enlarges regions that are farther from the equator. As such, Greenland looks the size of Africa, when it's much, much smaller — a mere 836,300 square miles compared to Africa's 11.73 million square miles. That's pretty clear on Google Maps now when you spin from one place to the other.
For now, the new "Globe Mode" is only available on desktop and not through its apps. However, it does work on all browsers, which includes Chrome, Edge, Safari, and Firefox.
Flat-earthers, do you still think the world is flat? Let us know your ridiculous thoughts down below. 
For more Maps news, check out: