You'll now be able to message businesses directly from the Google Maps app
Because what we really need is another messaging app…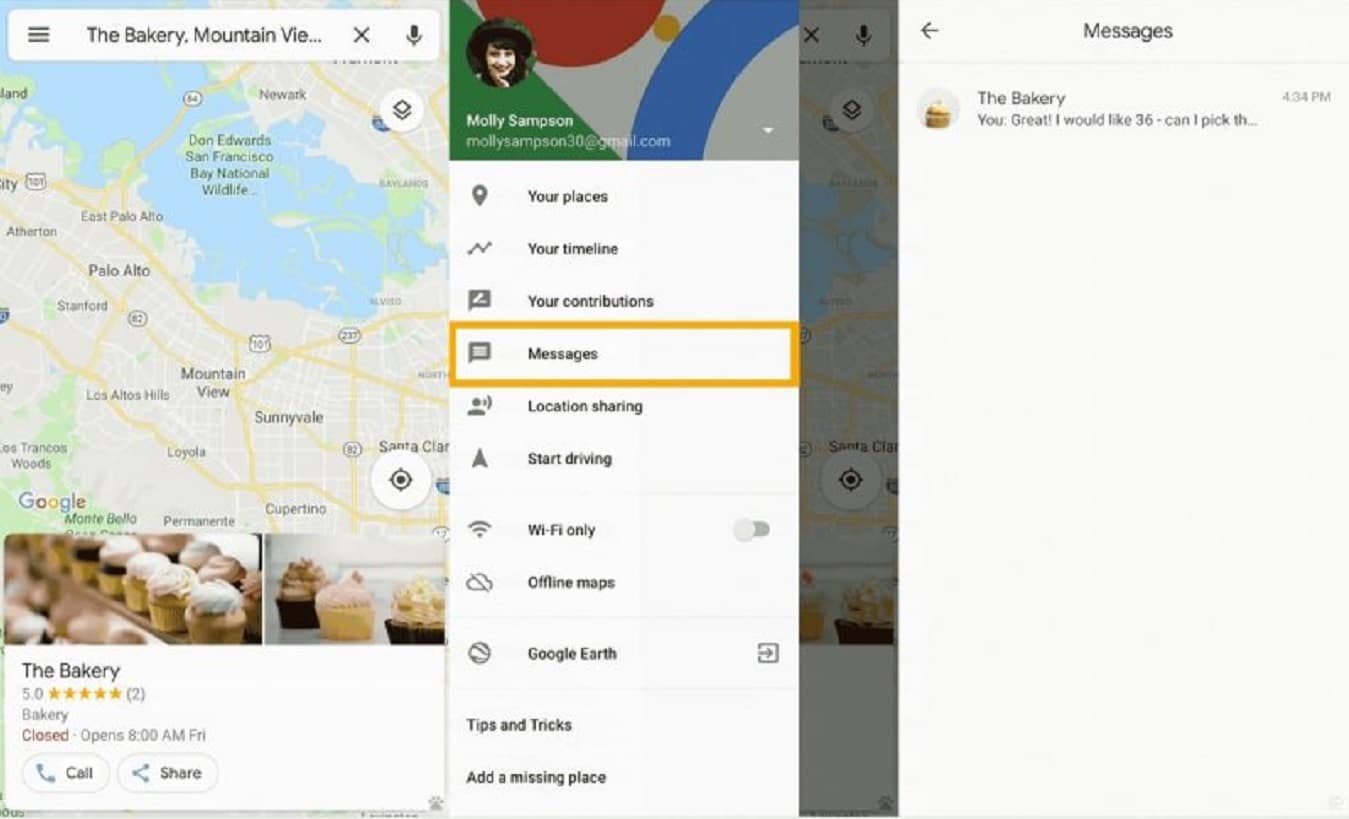 Last year Google tested out a feature that let users in a few regions message businesses from Business Profiles on Google. That feature is now coming to Google Maps. Soon users will be able to directly contact a store to find out information or message a restaurant to book a table.
The new feature is rolling out now. If you've received it already, you will be able to chat with local businesses as long as they've enabled messaging.
Users will also see an inbox view that has all of their conversations with businesses. Companies that have a Business Profile with Google will have a new Message button on their listings in search.
Sending messages to businesses gives you the opportunity to ask questions without having to make a phone call so that you can order a cake for your mom's birthday while on the bus or find out if a shoe store has your size without having to wait on hold, said Aditya Tendulkar, Product Manager at Google.
Check it out:
Google's My Business app was also shown some love
The Google My Business app has also been reworked to make it easier for businesses to interact with their customers. There's a new Post button to add content to their Business Profiles and a Profile tab to review their info, photos, and posts in one place. There are also new tabs for connecting with their customers and followers, making the whole experience more social.
Google's been on a bit of a messaging spree recently, with Allo, Hangouts and the video calling app that I had to look at my phone to remember the name of – Duo. Thankfully, as this new functionality is baked into Maps, it doesn't require yet another app.
Google Maps itself is becoming a little bloated, with new features like sharing your ETA, travel alerts (seen above), following local businesses, and even "exploring" new ones. If you're a user of the new functions, you probably find them helpful but for the rest of us, it might just feel cluttered.
The messaging update is rolling out on both Android and iOS so if you don't see it yet you might need to check if there's an update or just wait until Google pushes the updated version to your device.
What do you think about the new features to Maps? Let us know in the comments or continue the conversation on Twitter.
Editors' Recommendations:
Follow us on Flipboard, Google News, or Apple News