GreedFall is the latest action RPG where you can fight your enemies and fu– *friend* your allies
How did this fly under my radar?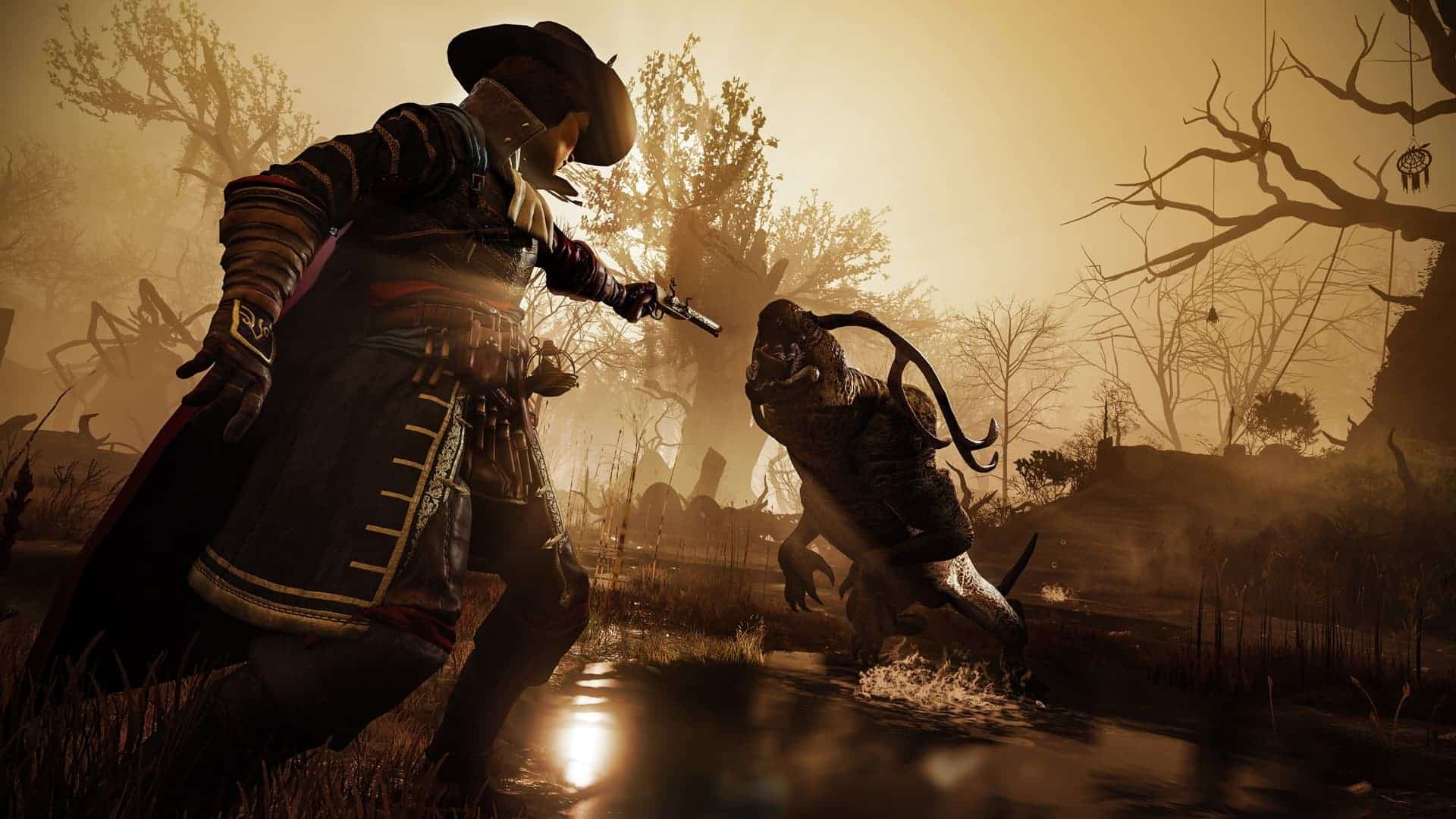 I really don't know how this is the first I'm hearing about the upcoming action RPG GreedFall from Spiders Studio, but a giant gameplay reveal just dropped today and I went from zero to sold in four minutes.
Check it out the reveal trailer below and bask in its glory.
GreedFall looks to be a mix of The Witcher, Assassin's Creed, and Dark Souls and I'm 1,000% here for it
GreedFall looks like it shares some gameplay DNA with everything from The Witcher to Dark Souls to Assassin's Creed.
Here's a quick breakdown:
A world filled with antagonists that range from everyday people to giant, magical monsters
A decked-out character creator, including visual customization, base attributes, and starting class
A detailed talent tree that branches out across classes throughout the game, a la the Final Fantasy X sphere grid
An 18th century European aesthetic somewhere between Brotherhood of the Wolf and Assassin's Creed: Black Flag
Relationship dynamics with your party members that span from, "I hate you, why are you like this?" to "Where's the nearest bed so we can pile our clothes next to it?"
Combat that includes quick weapons like rapiers, heavy weapons like broadswords, stealth, traps, guns, and magic
Mid-battle "tactical pause" to issue commands when things get crowded and hectic
Triple resource management: Health, mana, and fury
Dodge rolling, because of course there's dodge rolling
Varied approaches to conflict management, including combat, science, diplomacy, persuasion, stealth, and more, reminiscent of Deus Ex
The devil's in the details, so the actual execution of everything above is going to make or break this one, but there's enough in this gameplay stew that I'm on the GreedFall hype train for now. I think this one has the potential to be a sleeper hit.
GreedFall comes out on PlayStation 4, Xbox One, and Windows on September 10th.
What do you think? Is this something interesting to you? Plan on checking GreedFall out in September? Let us know down below in the comments or carry the discussion over to our Twitter or Facebook.
Editors' Recommendations:
Follow us on Flipboard, Google News, or Apple News