Here's what you need to know about the Samsung Galaxy S8
Samsung announces the new S8, battery explosions not included.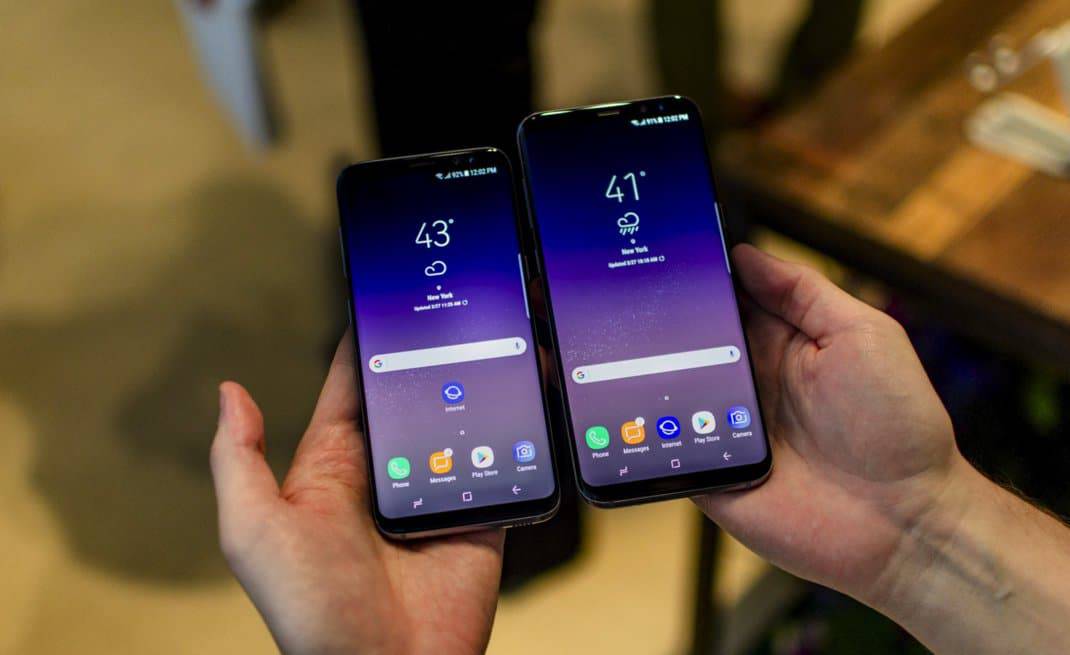 So, Samsung.
Amidst a wave of exploding phones and a leadership scandal, Samsung could really use a win right about now, and the Galaxy S8 announcement is coming in right on time. Pre-orders for the S8 begins on March 30th, with a full release coming April 21st. There are two versions coming out, the S8 with a 5.8-inch screen and the S8 Plus, which features a 6.2-inch screen. Retail price for the standard S8 was announced at $750, with the larger Plus coming in at a crispy $850.
With new phones, comes new tech, and we've rounded up some of the most interesting and exciting features that are coming to Samsung's flagship phone. Check them out below.
Beautiful on the outside
Samsung is really taking the looks of the phone to new heights. It has basically eliminated the bezel, and all you're left with a ridiculously clean design. Keeping with that theme, they have also removed any physical buttons from the front of the phone, everything is software-based now. Samsung reports that 83% of the front of the phone is a screen, which is pretty impressive.
Color options, however, are pretty boring and the S8 only comes in boring black, stale silver, and gray, which is just an even more boring version of silver if we're being honest.
The S8 also features a fingerprint scanner too, but since it is going completely sleek look on the front, the fingerprint scanner is, for some reason, located right beside the 12-megapixel rear camera on the back of the phone. So, like, make sure your fingers are immaculate or say hello to oily pictures from constantly smearing your greasy nubs all over the lens cover. It is definitely a strange choice of location, but maybe it will not be as bad as it seems.
Powerful internals
Featuring 64 gigs of storage (up to 256 GB with a microSD), 4 gigs of RAM, and a Qualcomm Snapdragon 835 processor, the S8 is definitely no slouch. Which is a good thing, because another thing announced with the S8 is the Samsung Dex, a dock that allows you to hook up your monitor and keyboard and turn your S8 into a desktop PC. Considering the internals in the S8, there is quite a good chance you'd see better performance from this setup than what you'd find in many of the super budget Windows computers.
Bixby
Artificial intelligence is here to stay and Samsung is using the S8 platform to introduce the world to Bixby, their virtual assistant akin to Apple's Siri and Google's Assistant. Bixby will be able to translate 52 spoken languages, more than either Sire or Assistant and has the ability to search for things by simply taking a picture of the thing in question.
While we can't really know how well it will work, it definitely looks promising and has a much more streamline, less intrusive, way of delivering information when compared to Siri.
Final impressions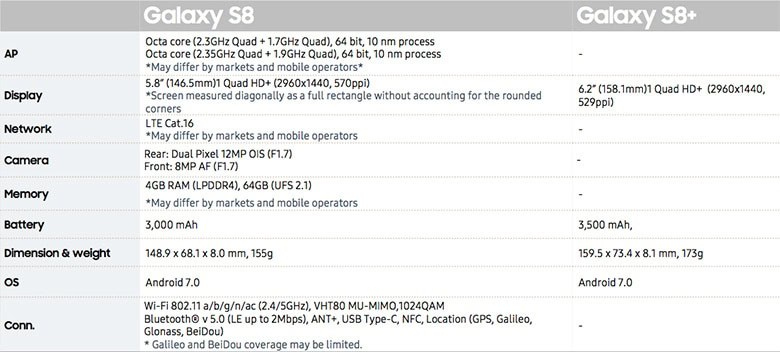 Samsung needs a winner. They cannot afford to have another botched release like what we saw with the Note 7. While there is no way to know right now if we'll have to deal with exploding batteries with the S8, all of the features and tech that is being packed into their new S8 model looks really promising. Besides the questionable fingerprint scanner location, the phone design is beautiful, but it's a shame we couldn't get some better colors to stunt on friends still stuck with their pedestrian S7s.
Follow us on Flipboard, Google News, or Apple News