Hinge rolls out "We Met" feature to boost its dating algorithm
Don't get ghosted.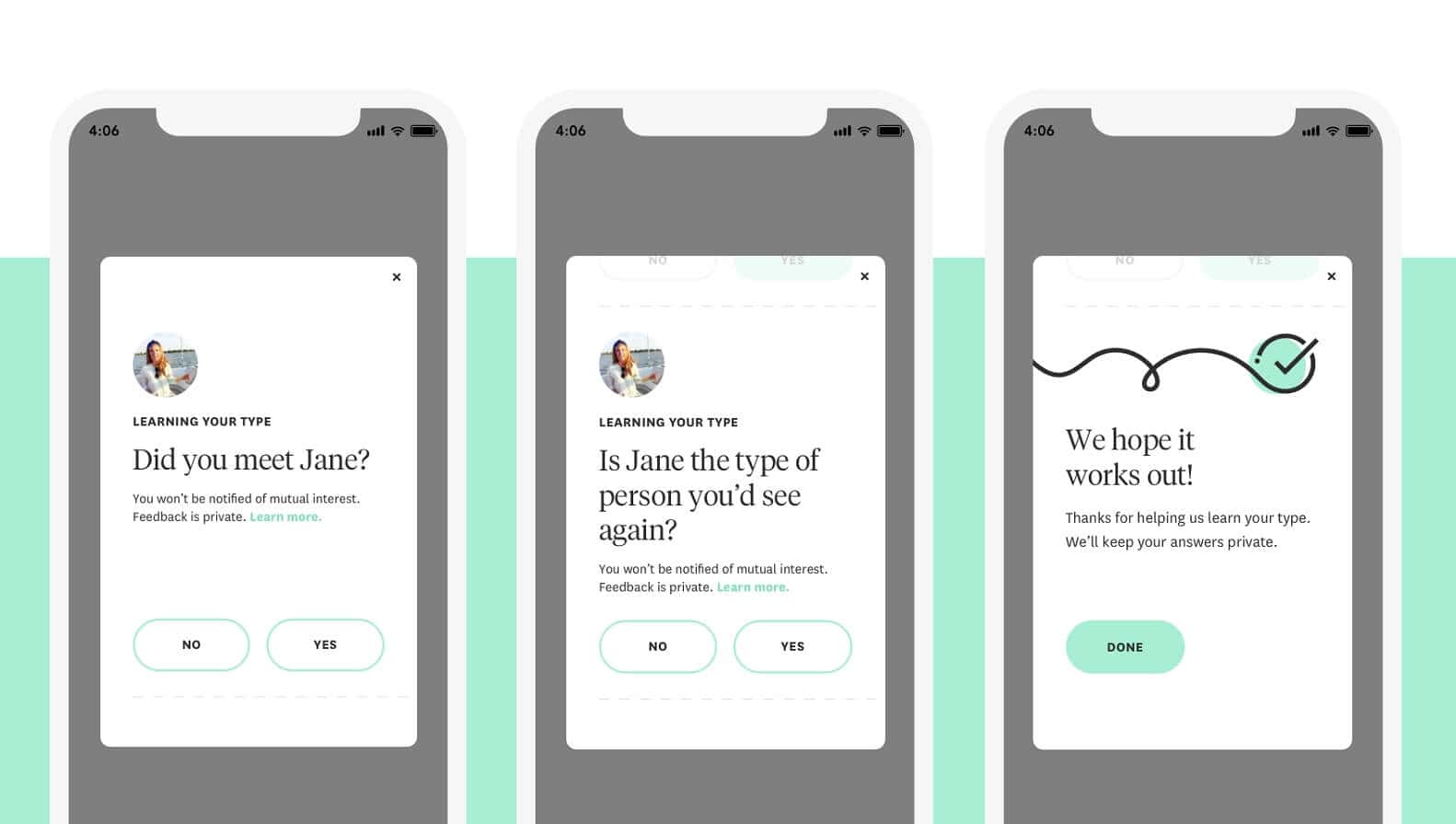 While Hinge might be the third or fourth dating app in your folder of eternal loneliness on your iPhone, it is certainly one of the most consistently innovative.
Hinge, which bills itself as more of a relationship app than a pure swipe-in-a-direction dating app, recently launched its "Most Compatible" feature, which utilizes a modified version of the Novel Prize-winning Gale Shapley SMP algorithm. Today, Hinge is launching its "We Met" feature, to further delve into algorithmic relationship building.
Hinge is quickly moving up in the dating app world. It focuses more on the pure relationship forming aspects of dating, rather than the connections we don't seem to be forming with more casual dating apps. Not that there is anything wrong with that, you live your life how you want to live your life.
The point is that other companies are taking notice of not only the functionality of Hinge but the form as well. Facebook's upcoming dating service looks a bit like Hinge, and users believe Bumble does too.
What's up with We Met
"We Met" continues Hinge's dedication to building both online and offline relationships. The feature works as such: after members who matched exchanged phone numbers on the app (after two days of awkward texting), Hinge will ping both members with the "We Met" prompt to determine if there was a first date or just a series of increasingly absurd texts leading to a strong ghosting. Based on the responses, Hinge will then feed that information into the machine (its AI algorithm database) and use that information to provide members with better recommendations in the future.
In a sense, Hinge is the third wheel on your first date, right there with you in your pocket, waiting to see if that prick lets you get a fucking word in while drinking too many cheap tap beers and clearly looking at every semi-attractive person walking by. Hinge will use that information to help other members get better matches and in effect, better first dates that could lead to meeting each other's moms and reaching the IKEA moment in dating. The key is finding your type.
It's all about the data
"With 'We Met', Hinge hopes to learn more about each members' type so they can get them out on a great date even faster," says Jean-Marie McGrath, Director of Communications at Hinge. "We hope down the road, the feature will inform the algorithm, helping to determine whether Hinge should add specific information to its profiles so members have a better sense of who someone is before meeting up on a date."
That is the kicker, getting a better sense of who someone is before actually meeting them. That's why we use online dating apps, so we don't have to do that weird pre-mating dance out in public. We can type words, try to find out things about a person besides their obvious love of the beach and start that first date with a bit of familiarity. For many of us who can't stand mixing with the general public with enough frequency to meet someone, it's a great step forward in dating apps.
In beta testing, 90% of Hinge members said that their first dates were great, and 72% wanted to go on second dates. That's a pretty solid statistical starting point. That's better than taking a date to Denny's on the second date and expecting third base in the parking lot. I know that made little sense, but if you've ever been to a Denny's at 2am on a Saturday night in the sticks, you'd know what I'm talking about.
Have you used Hinge? What do you think about this new feature? Let us know in the comments below!
Editors' Recommendations:
Follow us on Flipboard, Google News, or Apple News