How technology is changing the way we play on our phones
With advancements in technology like AR, it's exciting to see what the future has in store for mobile gaming.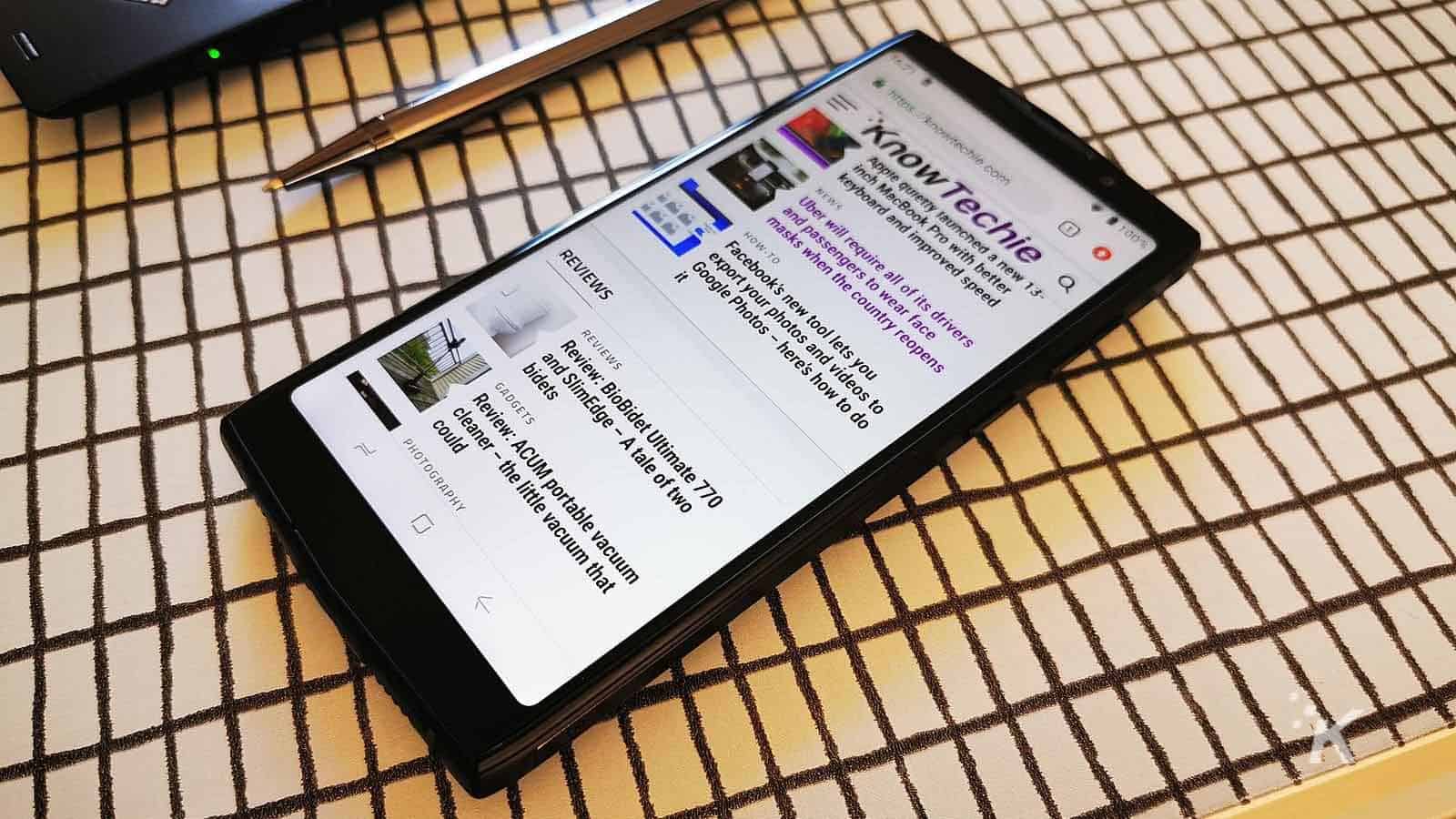 There was a time when mobile phones were intended purely for keeping in touch with others when we were on the go. Over the years, mobile phones have evolved massively, just like the technology they make use of. 
Now, we can pay bills on the go, connect with customers and use social media to share information. We can browse the internet, navigate using Sat Nav apps and even work where we like. 
Additionally, we're no longer restricted to playing games at home, as gaming has also gone mobile.
How Technology has Revolutionised the Way we Play Games on Mobile Phones
Although many of us believe that mobile phones first came around in the eighties, they actually date back to the 1960s. 
However, they weren't the portable devices we see today. In fact, they would only work when plugged into a car with its engine running!
With this in mind, the first truly mobile device was the Motorola dynaTAC 8000x, released in 1984. Weighing in at a hefty 1 kilogram, it was 30cm long and 9cm wide, costing £2,480! 
Things soon moved on, and five years later, the Motorola MicroTAC was released. It was a more portable phone that could fit in a shirt pocket. 
Featuring a flip-up design, it was smaller and lighter than its predecessor. However, as it retailed at £2,170 it was, in no way, affordable! 
By the early 90s, Nokia entered the market with the release of the Nokia 1011 in 1993. 
This was a GSM phone that used digital rather than analogue networks. Priced at £1,049, it was definitely cheaper than earlier phones.
Nokia released another phone in 1996, the 8110. Featuring a slide down case, it was popularised thanks to being used in the 1999 box office smash The Matrix. 
Other new phones then launched which offered better customisation. 
Like more ring tones and better games, making them particularly popular with teenagers. When this happened, the mobile game 'Snake' became incredibly popular. 
Things changed once more in the early 2000s when Sony Ericsson, LG, and Samsung launched their own mobile phones. 
At the time, flip phones were top-rated, but equally, new and exciting features started to become available. Such as colour screens and online access. 
In 2003, the Nokia N-Gage was released, a brilliant combination of a mobile phone and gaming console. A year later, the Motorola Razr was launched, experiencing great success, and selling around 135 million units.
BlackBerry released its 'Torch' model in 2010, featuring a slide-out keyboard. Then, not long after, the Apple iPhone 4 came to market. 
They dominated the market, along with Huawei and Samsung as apps began to be released.
This was definitely a turning point for mobile gaming. Device screens started to become bigger, games became more popular, and phones could incorporate unlimited storage. 
Additionally, 5G became available, enabling faster downloads. Battery life was also improved, and screen quality made better thanks to high definition displays.
How has Mobile Gaming Changed as a Result of Tech Advancement?
Things have come a long way since the release of Tetris on the Hagenuk MT-2000 back in 1994. Or the release of Snake on Nokia phones in 1997.
The market has grown substantially thanks to the popularisation of mobile apps and the overhaul of mobile phone hardware over the years.
Today, there are more than six million apps to download, around 20% of which happen to be games, which includes various online casino brands as well. This has helped shake up the genre, as developers reach a new 'hyper casual' audience who may never have even gamed before.
Technological advancement doesn't seem to be slowing down. AR games like Pokemon Go and Wizards Unite have experienced unprecedented popularity as new forms of entertainment are being introduced.
Mobiles have Transformed from Basic, Tiny Screen Devices to a Console in Our Pockets
There was a time when mobile phones were merely devices for keeping in touch while on the go. Today, they're capable of doing a myriad of different things, including gaming.
But mobile gaming was very different in the early days of mobile to what it's like now. 
Games like 'Snake' which were popular in the mid-90s, were basic. They were played on tiny, black and white screens and the player navigated using buttons on the dial pad. 
Over the years, mobile technology has been revolutionised. Colour and high-resolution screens emerged, app stores were launched, and touch screens came into existence. Internet access was improved thanks to 5G, making downloads quicker. Plus, improved battery life meant that gamers could play their favourite titles for longer.
It's clear to see that such technological advancement has revolutionised the world of mobile gaming. It now appeals to a vast audience, a large proportion of whom may never have considered playing mobile games.
With advancements in technology like AR, it's exciting to see what the future has in store for mobile gaming.
Have any thoughts on this? Let us know down below in the comments or carry the discussion over to our Twitter or Facebook.
Editors' Recommendations: