How to get exclusive Horizon Zero Dawn items in Monster Hunter World on PS4
Aloy fought dinosaurs too, so it makes sense!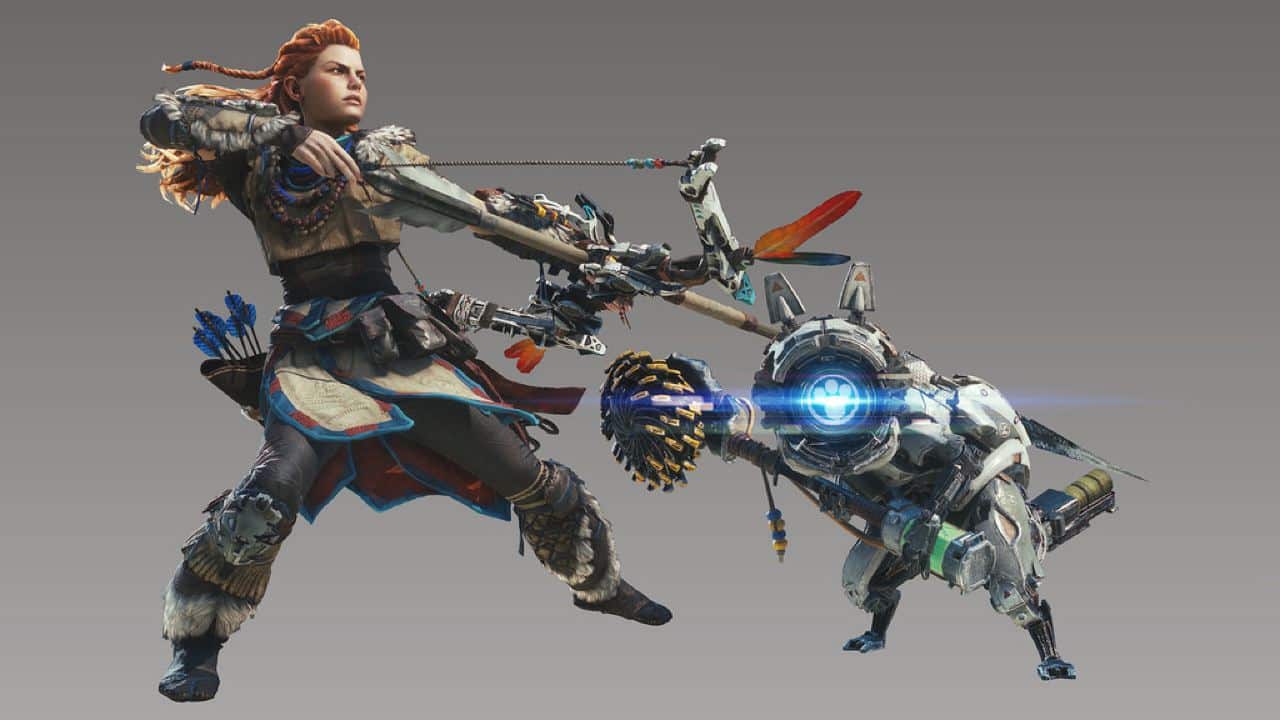 Monster Hunter World launched on Xbox One and PlayStation 4 on Friday, with a PC release slated for later in 2018. The game has received positive reviews and fans are enjoying the game thus far, which is great to hear.
A fellow Sony family member is supporting Monster Hunter World by having an exclusive quest that offers fans armor sets based off of Guerrilla Games' PlayStation 4 exclusive, Horizon Hero Dawn. As of right now, only one part of the collaboration is available, but more are set to come out later. We will walk you through the first part to receive a unique Watcher Palico set.
There are some requirements you need to meet before you head off on your big quest:
Horizon Zero Dawn is a PlayStation 4 exclusive game. The event wouldn't make sense on Xbox One. Sorry, Microsoft fans. Maybe you will be a unique event on another date. However, this is doubtful as Monster Hunter World is relying on Sony as their platform of choice.
Time limit on The Lessons of the Wild event. The quest is only available until February 8, 2018, and will just reward the Watcher Palico armor. Don't worry. Aloy's set will come at a later time. Stop being impatient!
Rank Requirement of Hunter Rank 5. If you aren't sure if you are at Rank 5, this is around the time when you are in the Coral Highlands. If that doesn't ring any bells, then you probably aren't ready to take on the quest. You have a little more than a week to grind, so get to it!
How to get Horizon Zero Dawn items in Monster Hunter World:
Head online and make sure you have the latest patch installed.
Go to Astera and investigate the Quest board. Scroll to the bottom and select events. Finally, select The Lessons of the Wild event. The mission is straightforward and doesn't take much time if you equip yourself correctly.
Head to the arena. You are tasked to defeat 8 Barnos. They are smaller drakes and take a few good hits to take down. Don't underestimate them as they like to swoop down. Keep a reliable melee weapon around.
If you run out of Barnos in the arena, don't worry. There will be more that spawn in the arena. As soon as you slay your 8th drake, the quest will finish.
Upon quest completion, you will receive a Watcher Lens. You will need this to craft the PlayStation 4 exclusive Watcher Palico equipment.
Go to the Smithy to forge your equipment. You will have two options:

Full Armor set: Felyne Watcher Head + Body (Watcher Lens x2, Dragonite Ore x3)
Forge Palico Equipment: Watcher Grinder (Watcher Lens x1, Electro Sac x1)

You didn't read that wrong. You have to re-do the quest a total of three times to get enough materials to craft everything. What did you expect? Monster Hunter World is all about the grind. Get back to work, Hunter!
As much as a hassle as this all seems, it will be worth it. The armor has some decent stats and stands up to most others available in the game at the point where you receive it. There isn't much information available yet for Aloy's set, but it will be available February 8 when the quest unlocks. Be sure to stay tuned as we will have a walkthrough for that as well.
Will you be trying to score Horizon Zero Dawn items in Monster Hunter World? Let us know in the comments below! 
Follow us on Flipboard, Google News, or Apple News