How to turn off those pesky new chirping sounds in Facebook
Facebook just rolled out an update to its mobile app that adds chirping sounds anytime you tap a new tab. Here's how to turn them off.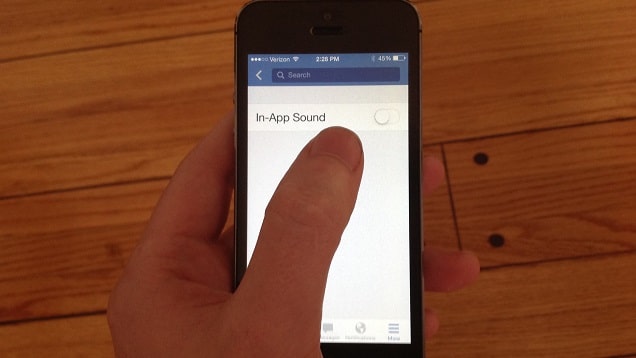 Notice something different lately about Facebook's mobile app? If you haven't noticed by now, Facebook rolled out an update to its iOS and Android app over these last couple of days. The update is small in nature, but nonetheless, its presence is known to users from all over.
The new update adds these annoying little chirping sounds anytime you refresh your feed or tap a new a tab. Once discovering these sounds, I immediately looked for a solution to silence them for good. I mean, who the hell wants to hear these things when you're creeping on one of your best friends?
Luckily for you, I found the solution and it's really simple. Here's how to turn them off:
iOS: 
Tap "More"
Settings
Sounds
Toggle "Sound" on or off
Android:
Tap the three lined icon on the right hand upper corner
Scroll down to "App Settings"
Sounds
Select sounds on or off
That's it!