Huawei punished and demoted an employee for tweeting from an iPhone
iNope!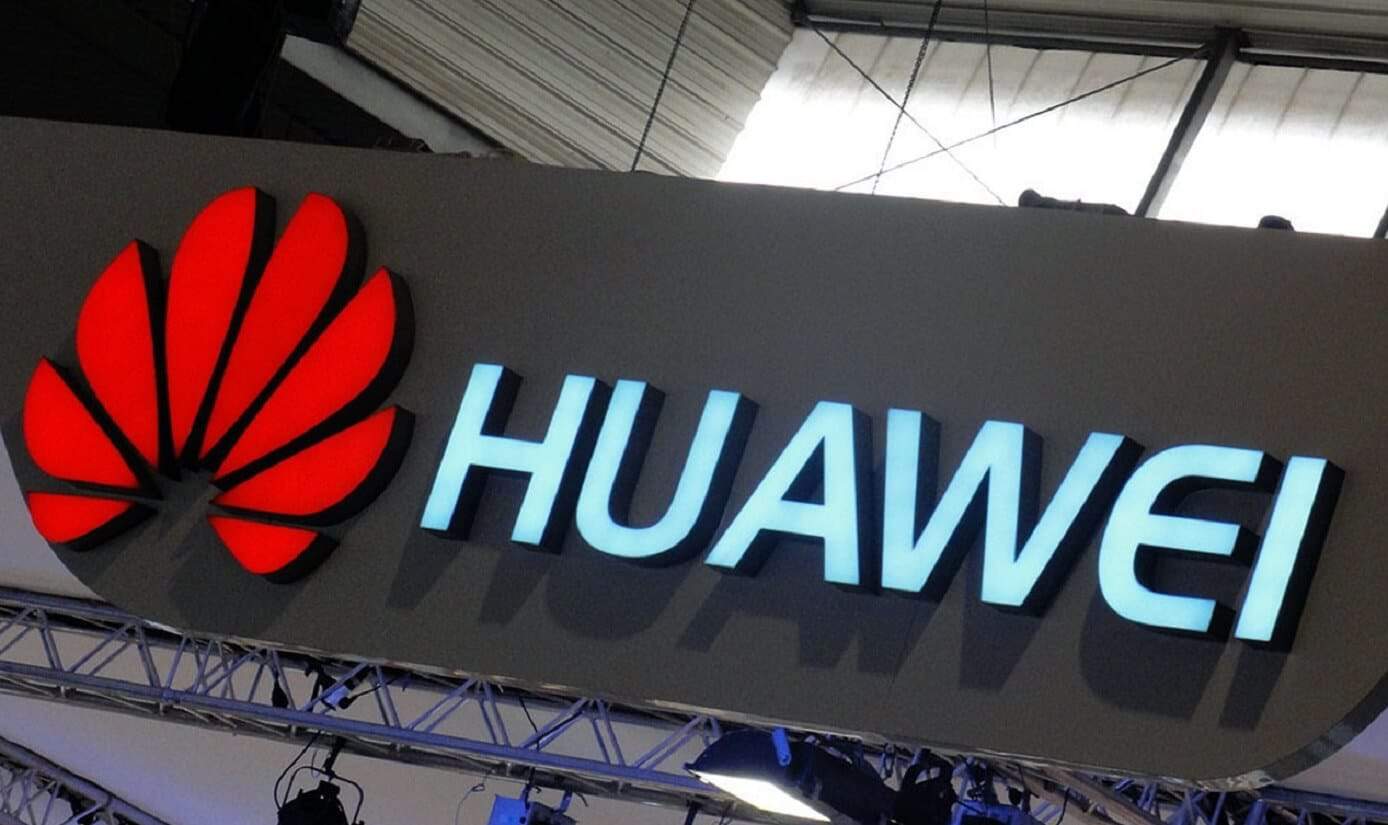 Ever since Twitter resurfaced the feature that mentions which device or app a tweet has been sent from, there's been some embarrassing gaffes. Whether it was Apple Music tweeting from an Android phone, an LG-sponsored Korean boyband tweeting from an iPhone, or Gal Gadot tweeting from her iPhone while being Huawei's brand ambassador, numerous people have been caught out by the new indicator.
On New Year's Eve, Huawei was the latest victim of Twitter's device indicator.
A member of their social media team, managed by PR firm Sapient, had tweeted wishes for a happy 2019 as scheduled – only it was sent from an iPhone instead of either the web or an Android device. You would think Huawei's social team would have some Huawei phones laying around to tweet from, but apparently not.
This is where the shit hits the fan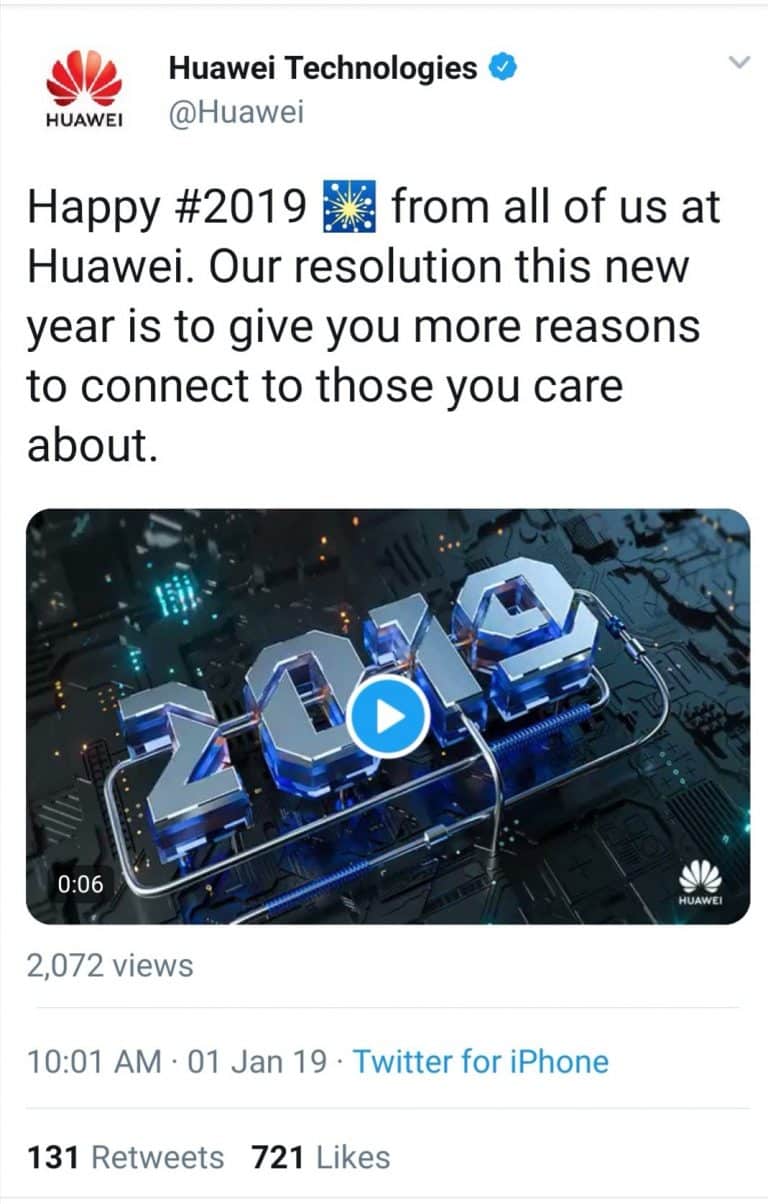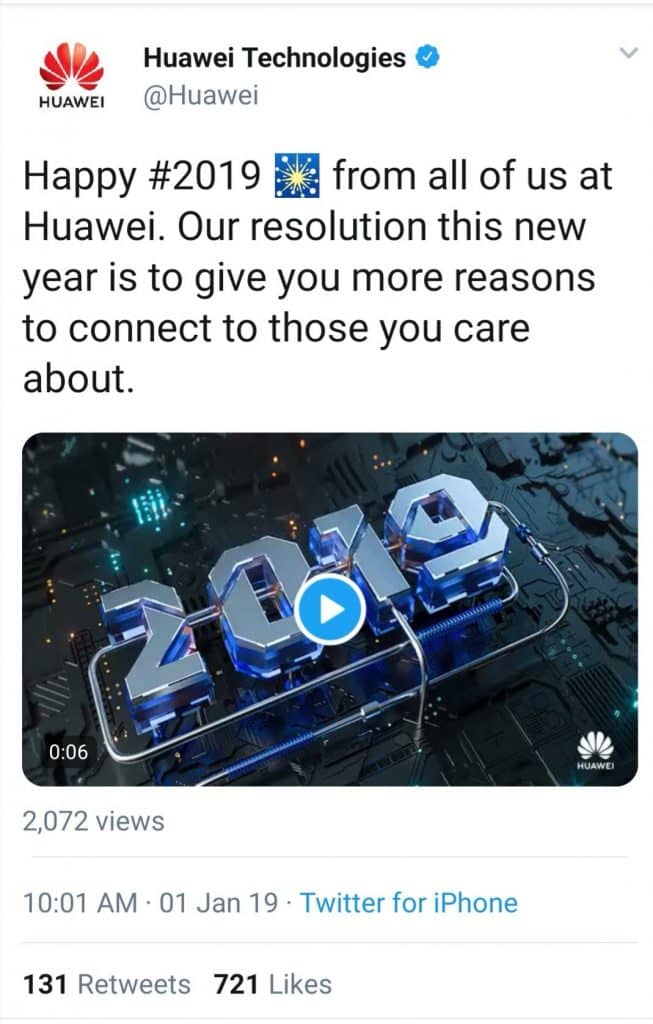 With Apple, who makes the iPhone, being one of Huawei's major competitors, you can see why this mistake could be a costly one. An internal memo distributed by Huawei on January 3rd claimed the tweet had "caused damage to the Huawei brand."
The memo goes on to say that the mistake was a costly one for the employees responsible, with them being demoted and their monthly salaries cut by around $720. We don't know what their existing wage was, but that's a hefty hit for anyone's wallet.
How it happened
Apparently what happened is that the social team had issues with their VPN, which they need to use Twitter from inside China. That lead to needing a different device to send the all-important New Year's blessing. This could have been easily avoided by using Twitter from their mobile browser, which only identifies as the platform-agnostic "Twitter Lite."
This is the latest in a string of mini-scandals for the Chinese smartphone maker. Recently they've been caught out for faking camera photos with a DSLR (several times), the FBI has warned against buying their products, and their CFO was arrested in Canada late last year by request of the USA.
Do you think Huawei is in the right with this? Do you think it's justified? Let us know down below in the comments or carry the discussion over to our Twitter or Facebook.
Editors' Recommendations:
The Huawei P20 Pro is something of a coup
Follow us on Flipboard, Google News, or Apple News