This simple add-on from HyperDrive adds two USB 3.0 ports to your MacBook charger
Neat™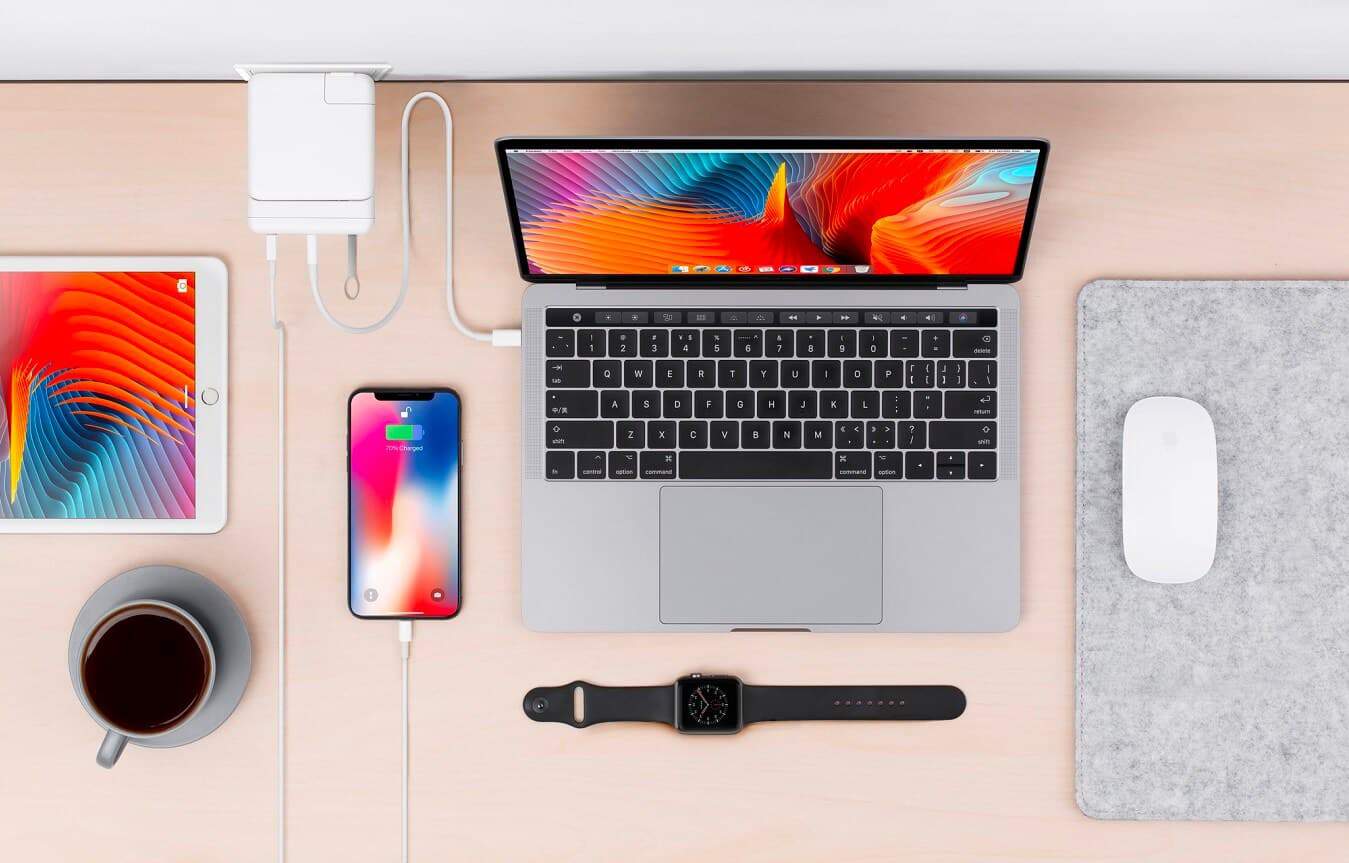 MacBooks are among the most versatile laptops available on the market these days and, amazingly enough, so are its chargers, which can (but probably should not…) be used for the most unexpected things.
On the more conventional side, though, know that a MacBook charger can also be used to charge your USB-C smartphone.
But HyperDrive figured that the charger could be even more flexible than it already is, so they decided to create a really clever add-on that fits two USB 3.0 ports in the charger, obviously along with the native USB-C port. This is very helpful for owners of devices that still required older USB plugs for charging – ironically enough, that is the case with the iPhone.
The HyperDrive USB-C Hub
USB-C Hub, as the dongle is called, is by far not the first or the only one available on the market, but it is surely one of the most clever and functional, because it uses the charger itself instead of the laptop, which is the solution used by most (if not all) other dongles.
Basically, through USB-C, it attaches to the end of your MacBook charger and functions as a discreet hub so you can charge more devices.
HyperDrive's dongle can be obtained from their shop and comes in two versions, one for each of the MacBook chargers available. The USB-C Hub for the 61W charger comes at $39.99, while the version for the 87W charger costs $49.99.
For the time being though, they can be pre-ordered with a 25% discount on both versions, selling for $29.99 and $39.99, respectively.
If you are a MacBook owner and have needs related to older USB plugs, then this dongle is surely a good option to go for, as it solves your problems in a simply, clever, stylish and uncluttered way, which is something that most alternatives do not offer.
What do you think of the charger? Is this something you'd use? Let us know in the comments.
Editors' Recommendations:
Follow us on Flipboard, Google News, or Apple News