The iPhone and Nexus wars rage on – Which side are you on?
When it comes to the Nexus or the iPhone, which side are you on? Here's a front row seat to the front lines.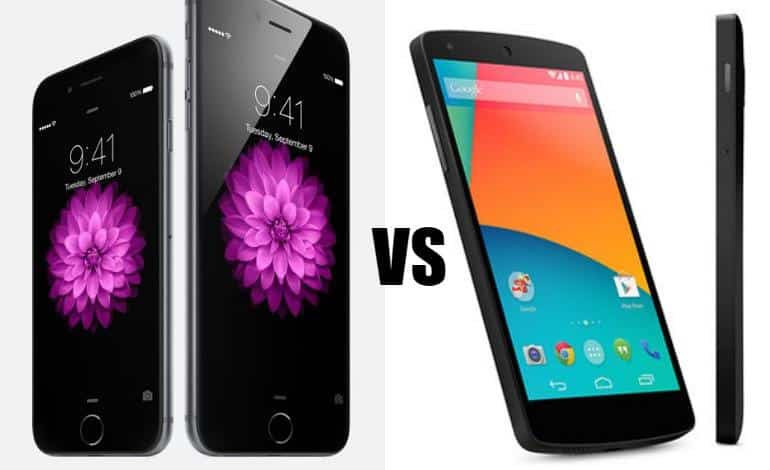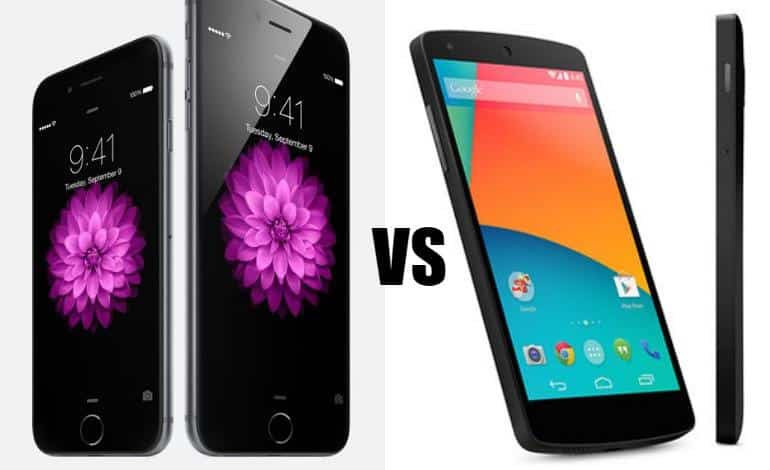 When the new iPhone 6 was announced earlier this week, Android users were quick to point out the faults, almost instantly.
Seriously, even before the announcement, this image surfaced all over Twitter and Facebook: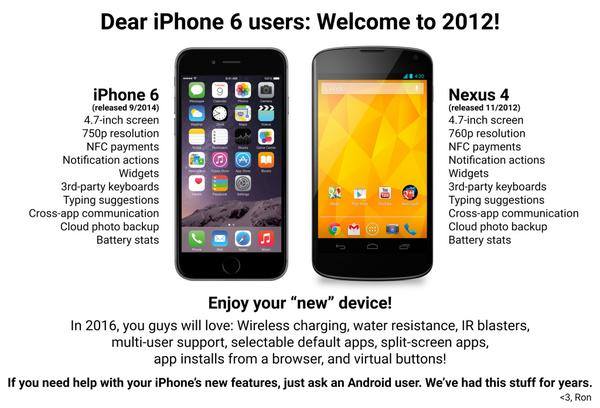 Apple users were a little late to come back, but nonetheless they struck back with this: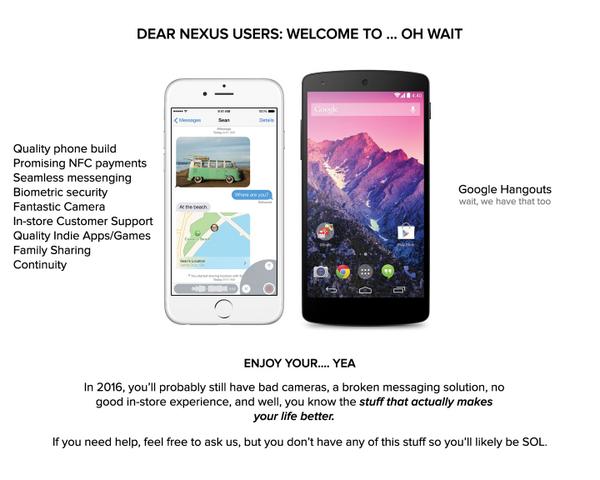 I could sit here and write a defense for each platform, but I'm not here to choose sides. It's just fun watching these two groups go at it. Stay tuned!
Follow us on Flipboard, Google News, or Apple News