This $40 iPhone X battery case is almost perfect
This case has an extremely great battery life, but it when it comes to actually protecting your phone, well, that's a different story.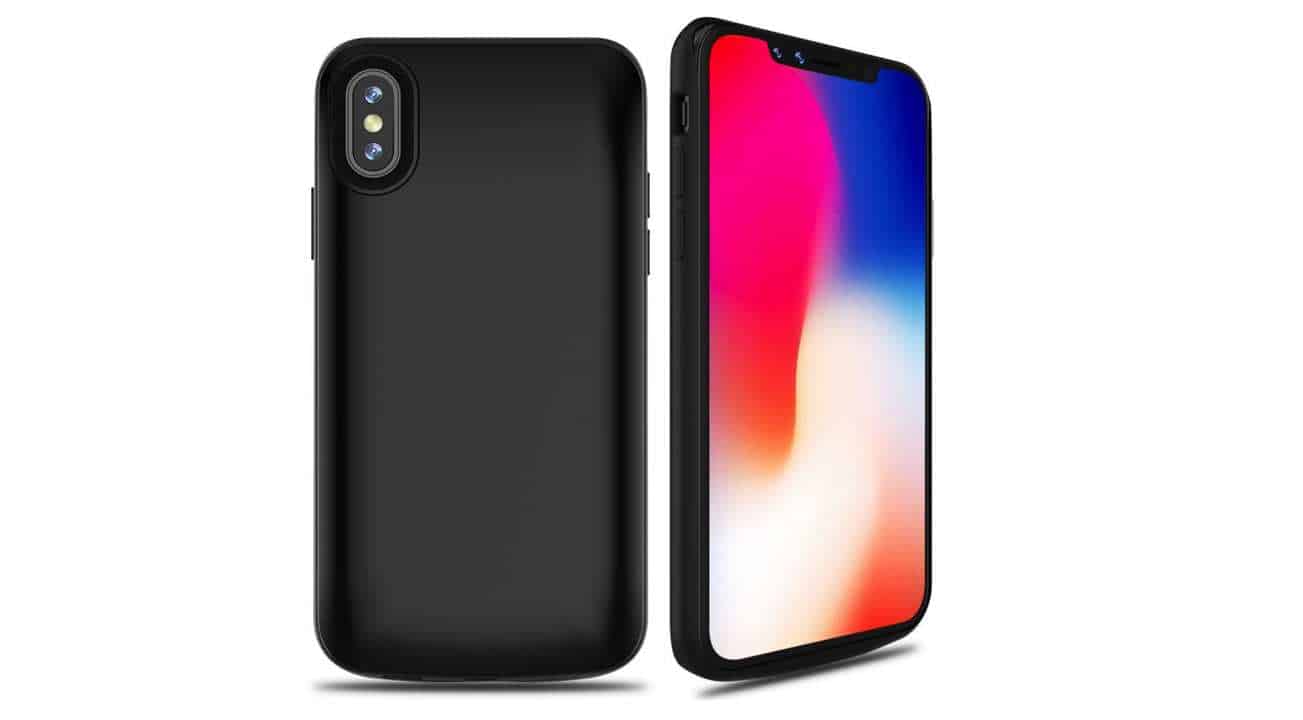 The iPhone X has a fantastic battery life, but eventually, you'll end up running out of juice if you haven't put it on a charger. Luckily, Apple's latest smartphone supports wireless charging, which makes things a whole lot easier. But, if you're on the go, you'll have to lug around a portable battery pack or grab a battery case if you want to keep your phone charged.
Thankfully, battery cases for the iPhone are not all as expensive as they used to be. You can find a good for around $40, which back in the day would run you about $70-$100. For the past couple of weeks, I've been rocking this iPhone X battery case from ALCLAP which runs for $40 and with my time with it, I was very impressed, but there's one major caveat – protection on the front of the phone.
As a battery case, it does its job. The case is equipped with a 6000mAh battery, which essentially almost triples your battery life. I use my iPhone a lot, and with this case on it, I didn't have to charge it for a couple of days, which is insane. Can you remember the last time you did that? 
The case fits like a dream too and it's not as hard to place your phone into it like you would with some other cases. Simply slide the phone down into the case and connect it to the dummy lightning port and you're good to go.
The only complaints I have about this battery case is that if you plan to listen to music on your iPhone X, you'll need to use Bluetooth headphones because this case does is not compatible with Lightning jack headphones, which is crazy.  If you do plan on listening to music on your phone Lightning headphones, you'll need to disconnect the case.
On top of the headphone issue, while the case offers full protection on the back of the phone, the front is extremely exposed. For a phone that has an all screen face, I would assume that the bulk of protection would be focused on the front, this case only offers protection on the back. On top of that, the case is considerably heavy and thick, so don't expect to carry this in your pockets because it's just not going to fit.
All in all, this case does its job, but for someone who invested over $1,000 on the iPhone X, having something that doesn't protect the front of your phone is just plain reckless. However, looking through some of the other options on Amazon, you'll find that a lot of other manufacturers don't offer protection on the front of the phone as well, with a few exceptions.
Point blank: For $40, you're not getting a bad deal here. This case offers more battery power than most of what I've seen. If you don't mind the lack of Lightning headphone support and the lack of protection on the front of the phone, it's definitely worth checking out. But if you're someone who covets their new iPhone X and doesn't want your screen to crack into little pieces, check out some of the other options.
Note: ALCLAP is extending KnowTechie readers with a 20% off coupon when using code J3AGG5KK at checkout.
A sample unit was provided to KnowTechie for the purpose of this review.
Follow us on Flipboard, Google News, or Apple News