iRobot is back with a duo of home-cleaning robots to keep your floors clean
Great, now the robo-vacuums can talk to each other.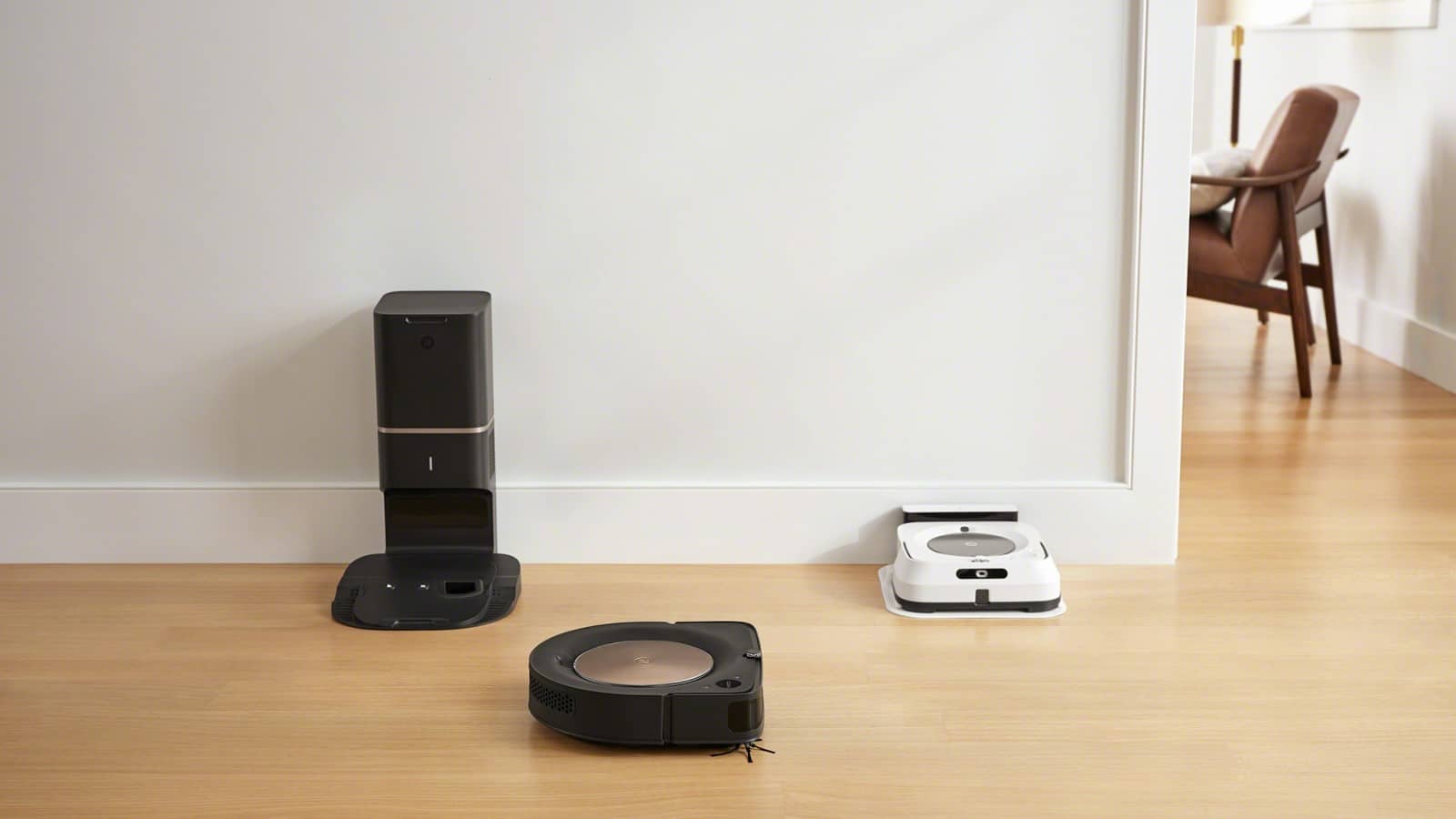 iRobot has long been the king of autonomous floor-cleaning robots, cleaning up with numerous industry awards. Now the king is back, with two new consumer robots that have been designed to work in tandem to keep your floors spotless.
Just like Voltron, the duo of the Roomba s9+ robot vacuum and Braava jet m6 robot mop turn into an unstoppable cleaning force thanks to Imprint Link Technology. Think of it as a tag-team match but with robots and cleaning, instead of spandex in a wrestling ring.
The Roomba s9+ first goes out to suck up all the dirt, dust and hair on your floors, before tagging in the Braava jet m6 to come in and shine those hard surfaces.
Roomba s9+ robot vacuum
The most advanced robot vacuum that iRobot has ever come out with, the Roomba s9+ really sucks. No I mean really, with around 40-times the suction of previous generation Roombas. That's a lot of dirt-busting.
When it goes on sale later today, the Roomba s9+ with Clean Base Automatic Dirt Disposal will cost $1,299 USD, available on www.irobot.com. You can also get it without the Clean Base, starting from $999.
The new advanced features include:
A new Corner Brush with five angled arms to grab the crud that gets buried in the cracks
Each of the newly-designed dual-rubber brushes is 30-percent wider than previous models
The Roomba s9+ can detect carpets or rugs, kicking on Power Boost tech to increase suction
The new 3D sensor scans the direction of travel 25 times per second to map out where the robot vacuum is about to clean
iRobot's iAdapt 3.0 Navigation with vSLAM technology and Imprint Smart Mapping tech lets the Roomba learn the layout of your home, allowing to set zones, rooms or specific additional cleaning
The first Anti-Allergen System for robots traps pollen and mold, keeping them from irritating your allergies
The Clean Base auto emptying charging station can hold up to 30 bins of debris, so you don't have to think about vacuuming (or emptying it) for weeks at a time
Braava jet m6 robot mop
The newest Braava jet m6 robot mop can wet mop or dry sweep, depending on which pad is installed. Just like the newest Roomba, the Braava is designed to hug edges and corners, to clean every part of your floors. When available later today, the Braava jet m6 starts at $499 USD on www.irobot.com.
Notable features include:
What do you think of the new iRobot cleaning robots? Interested in either of these models? Let us know down below in the comments or carry the discussion over to our Twitter or Facebook.
Editors' Recommendations:
Follow us on Flipboard, Google News, or Apple News