Japan's space agency just landed two space robots on a freaking asteroid
Space robots, man.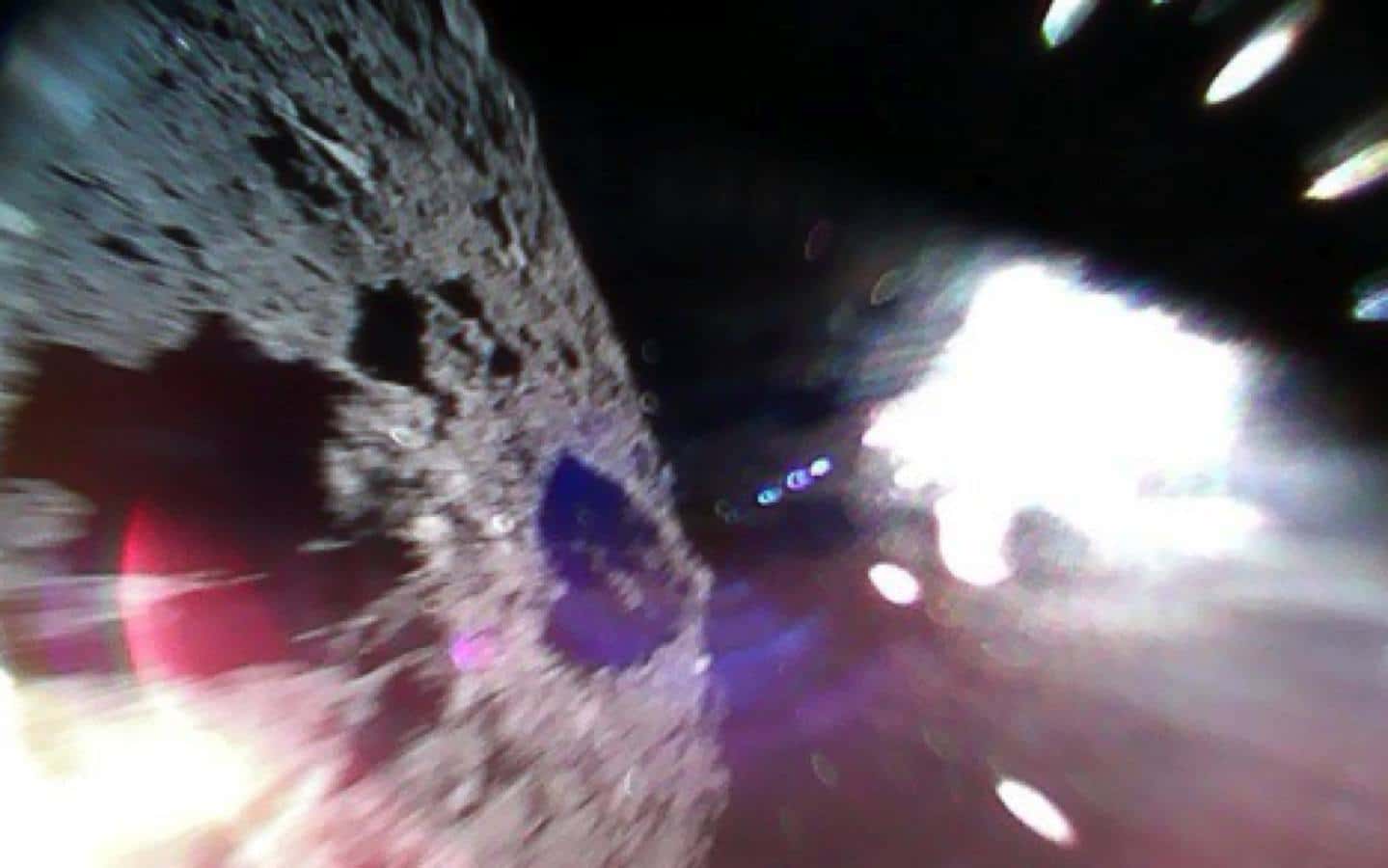 JAXA, Japan's space agency, just successfully landed two robots on a moving asteroid. And the best part? They sent photos back.
According to CNET, the MINERVA rovers were recently launched from Japan's Hayabusa 2 probe, which has been circling an asteroid called Ryuga for the past few months. The goal of the two rovers is to survey the asteroid and bring its findings back to earth sometime in December of 2020.
Check out some of the tweets and photos below:
This is a picture from MINERVA-II1. The color photo was captured by Rover-1A on September 21 around 13:08 JST, immediately after separation from the spacecraft. Hayabusa2 is top and Ryugu's surface is below. The image is blurred because the rover is spinning. #asteroidlanding pic.twitter.com/CeeI5ZjgmM

— HAYABUSA2@JAXA (@haya2e_jaxa) September 22, 2018
The two MINERVA launched September 21 and as you can see from the tweet above, you can see how it successfully landed. Sure, the images are a little blurry, but that's something you would expect from a robot that just landed on a fucking asteroid. Apparently, the cause of this blurry image was because the rover was violently spinning when the photo was taken.
Photo taken by Rover-1B on Sept 21 at ~13:07 JST. It was captured just after separation from the spacecraft. Ryugu's surface is in the lower right. The misty top left region is due to the reflection of sunlight. 1B seems to rotate slowly after separation, minimising image blur. pic.twitter.com/P71gsC9VNI

— HAYABUSA2@JAXA (@haya2e_jaxa) September 22, 2018
As you can see in the image above, this clearly paints us the picture of the asteroid in the right-hand corner of the Twitter photo.
This dynamic photo was captured by Rover-1A on September 22 at around 11:44 JST. It was taken on Ryugu's surface during a hop. The left-half is the surface of Ryugu, while the white region on the right is due to sunlight. (Hayabusa2 Project) pic.twitter.com/IQLsFd4gJu

— HAYABUSA2@JAXA (@haya2e_jaxa) September 22, 2018
The picture above is the latest shot sent back from the Hayabusa probe, and man, it's simply unreal and breathtaking.
Sometime in October, Hayabusa plans on landing a much larger rover called the MASCOT to explore the asteroid. The goal of this experiment is to bring back asteroid samples back to earth when it comes back to earth in December next year.
Nuts right? Share your thoughts down below in the comments. 
Editors' Recommendations:
Follow us on Flipboard, Google News, or Apple News