Juul just filed a lawsuit against other copycat e-cig manufacturers
Juul has had a busy year.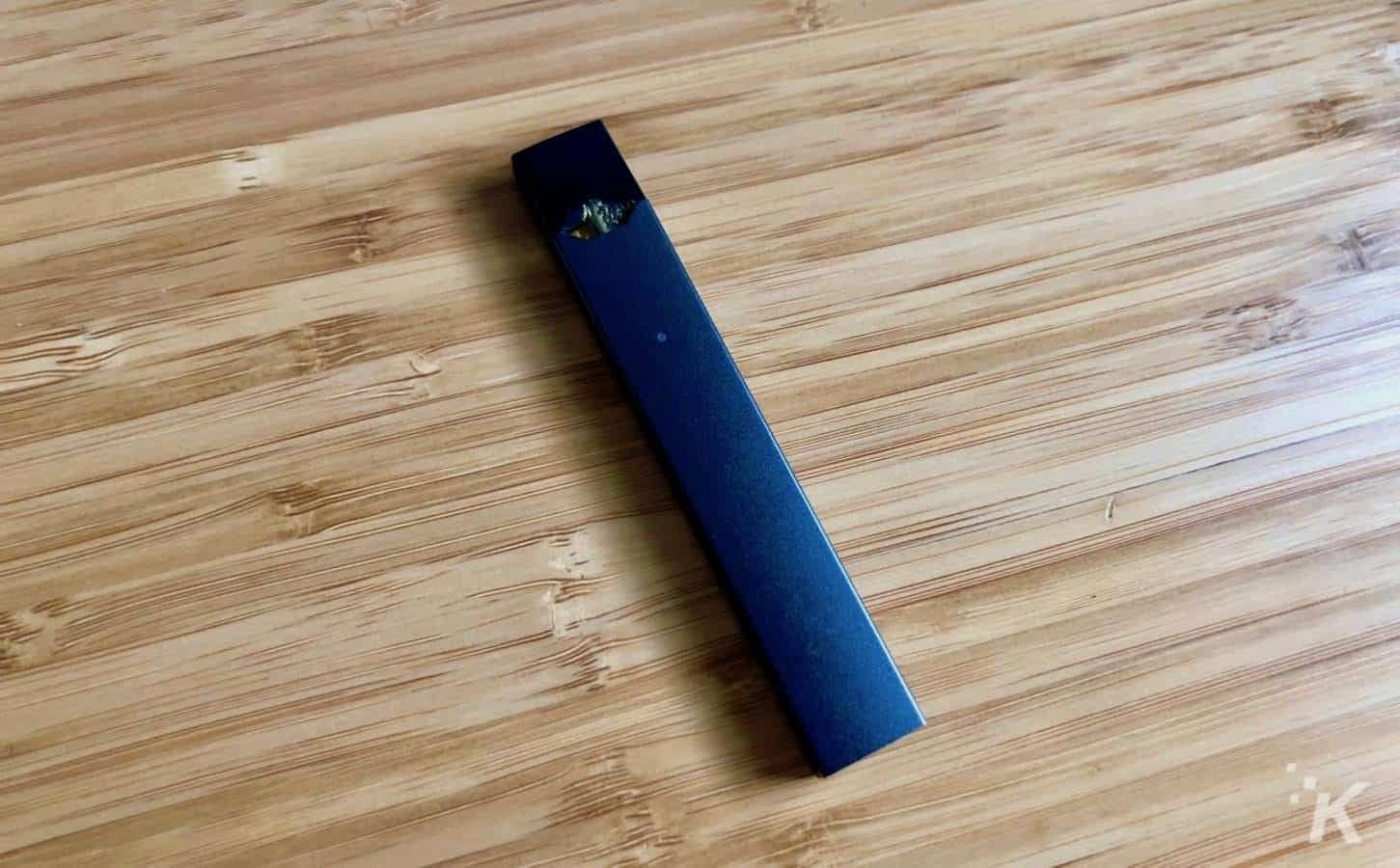 Juul has finally had enough. The company recently filed a complaint with the United States International Trade Commission stating that a number of companies are basically piggybacking off its patents. In other words, ripping them off and copying the fuck out of them.
Juul Labs is asking the ITC for their help by stopping these copycats from importing and distributing these devices in the U.S.
The company has a point too. It's not just one or two companies that are riding Juul's wave of success, there's literally 18 companies that Juul Labs has listed in its complaint that have infringed on Juul's patents. The most chronic offenders are based out of China, while others are coming from France and the U.S., according to the complaint.
Juul speaks out
Here's what the company said in a recent release:
Whereas Juul Labs implements strict manufacturing and quality controls during the manufacturing of its products, little is known about how most of the accused devices are manufactured.

Similarly, whereas Juul Labs applies strict age-gating when selling its products through its website, many of the accused products appear to be sold with little or no real age-verification processes.
The statement also goes on to say that these copycats are pushing inappropriate flavors – bubblegum, apple juice, sour gummy – that could attract underage users, something that Juul and others have recently come under fire for.
Honestly, Juul Labs has other things to worry about right now
When it comes to taking legal action, Juul Labs does not mess around. Just this year alone, the company filed for trademark infringement against 30 companies for ripping off Juul's design or brands likeness.
For now, Juul has much bigger problems on their hands. For starters, the company is facing several lawsuits from customers who claim they became more addicted to nicotine. Another doozy is that the FDA is considering a ban on online sales of e-cigarettes. And just earlier this week, the FDA made a surprise visit to the company's headquarters and seized 'more than a thousand pages' of documents.
Yea, things are looking grim.
What are your thoughts on this? Let us know in the comments below. 
Editors' Recommendations:
Follow us on Flipboard, Google News, or Apple News