Kick your undeniable Facebook addiction with Focusbook
Focusbook is a super helpful Chrome plugin that keeps you focused on your work instead of Facebook.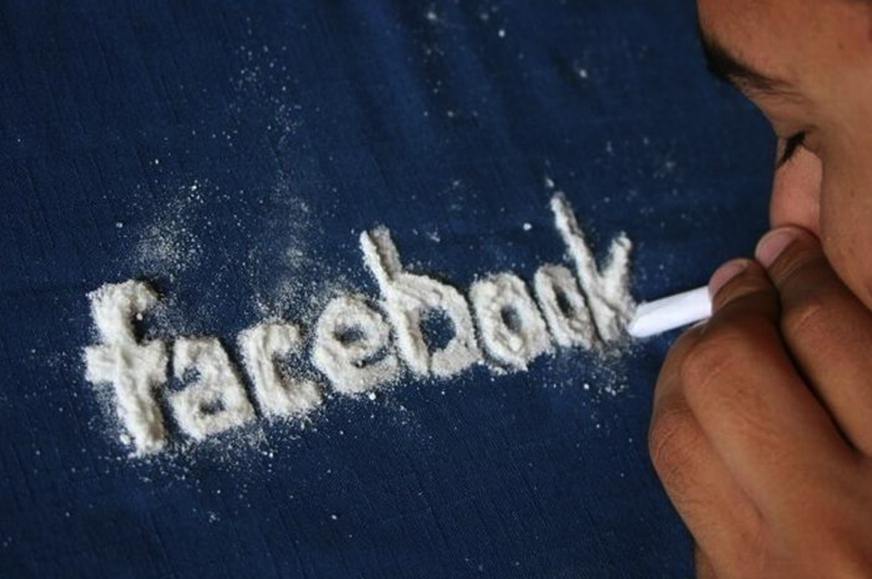 FocusBook is a new extension for Google Chrome, for those who cannot stop looking at their Facebook news feeds, friends' profiles and whatever brings you to the social giant's platform.
Focusbook keeps track how many times you log onto the popular social media website and makes sure to let users know when they should be getting back to work.
Facebook is (obviously) distracting

Facebook is used every day by just about anyone who owns a computer, tablet and/or smartphone. It can be easily accessed at any time on these devices, and any Facebook user will get lost in the sea of friends' comments, statuses and pictures. It is not uncommon spend a few minutes and have it turn into a few hours.
It is moments such as this where Focus Books comes in. A free, open source download, Focusbook works by reminding the user how much time they have spent on the site.
Whenever a user logs onto Facebook, Focusbook will notify the user with a blue bar and a message along the lines of "Why are you on here?" or "haven't you been here before?". Then, Focus Book will allow the user to type their reason in for why they are still on the website.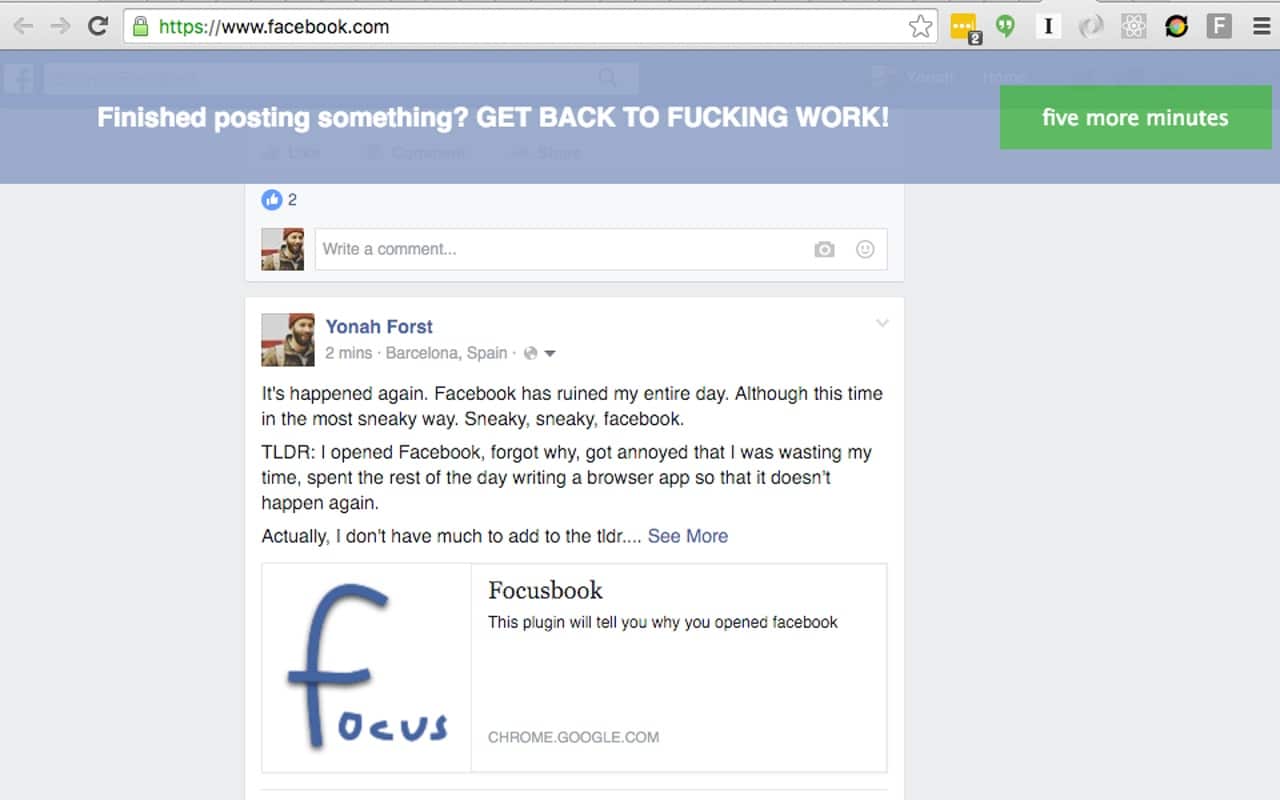 It nags a little, but it works

It may not kick everyone's Facebook addiction, but Focusbook was developed to stop its users from constantly checking their Facebook feeds. Currently, the plugin is only available for computers and not for Facebook mobile platforms.
Focusbook will hopefully lead to less and less people looking at those vacation photos and getting some actual work done. This is a plugin made for college students in mind, and is getting some great feedback from it's current users, according to Product Hunt.
Follow us on Flipboard, Google News, or Apple News