Suck at marriage? There's an app that'll teach you how to be a good spouse
All the best relationships are based on app reminders.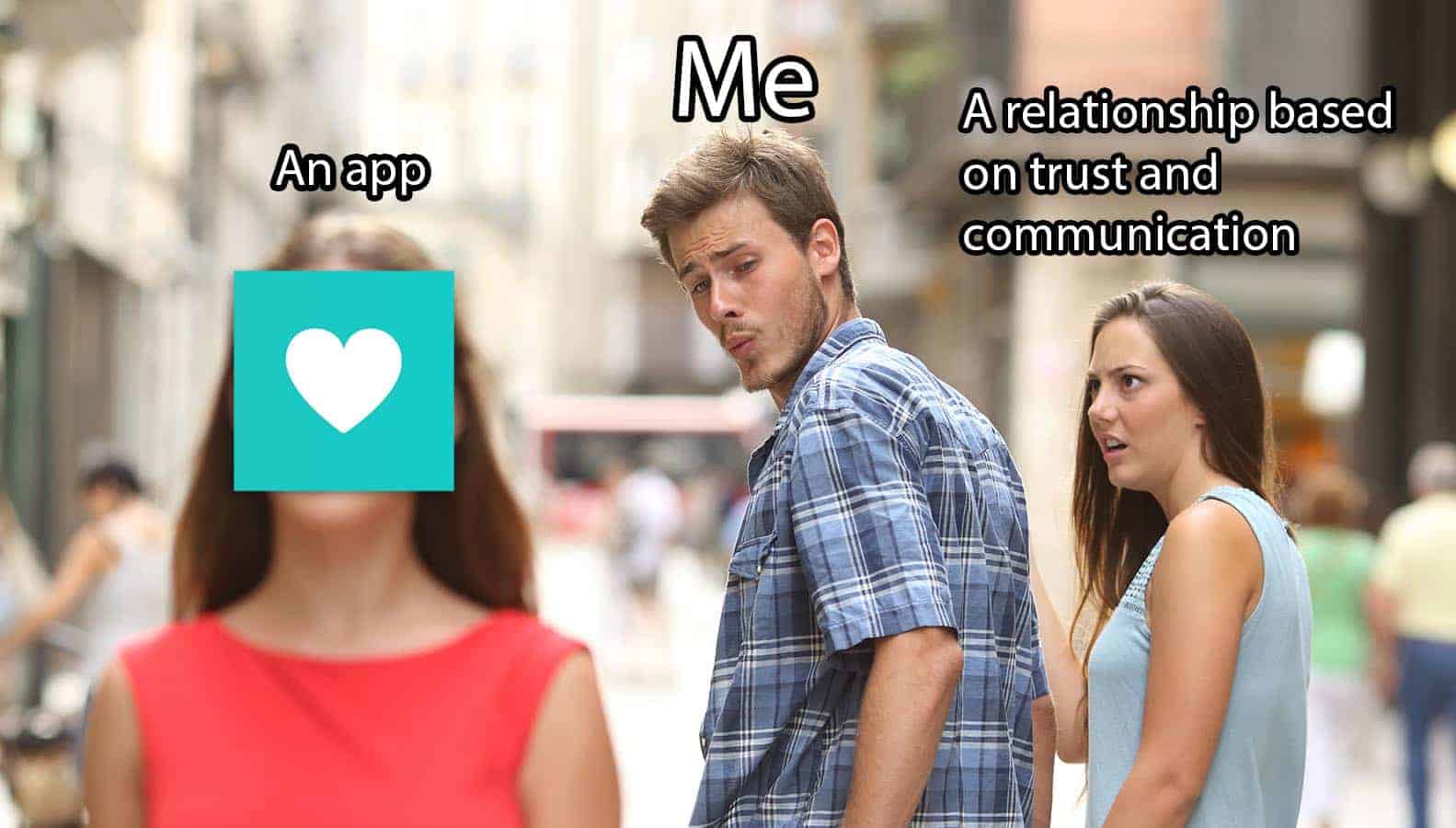 Marriages, it's so often said, require constant work. They require support. They require honesty. They require an app that reminds you to "express affection" at a certain time each day because you are a sentient trash monster incapable of appreciating those dearest to you.
Wait, that last one doesn't seem right.
https://twitter.com/chriswelch/status/1141860078749986816
Nope, this is totally a thing people need to be reminded of, apparently. Wake up at seven, pick up the dry cleaning at ten, and oh yeah, remember to be a human to my human partner at noon.
The app is called Lasting and describes itself as "marriage counseling made simple" on its website. Boasting a 94% success rate, the app has already been featured on Good Morning America and E!, and claims to have "distilled decades of research into 5-minute, accessible sessions designed to give you the right tools for building a healthy marriage."
If "a future in which machines need to teach people how to be human" isn't already the plot of major sci-fi franchise and/or Philip K. Dick novel, I'm about to make a billion fucking dollars.
Then again, I'm not even married
Fearing my cynicism was might be taking hold, I sent this tweet to the KnowTechie group chat this morning. Here was Kevin's reaction:
If you need an app to tell you when to show appreciation to your partner or ask them how their day was, then you probably have bigger issues at stake. I mean, I get it. People forget. But shit, daily fucking reminders? Remember, these are people you swore an oath to. You shouldn't have to be reminded about things like this.
But for those of us who aren't certified pieces of grade-A marriage material like Kevin, Lasting actually seems like it could be a decent way to build positive relationship habits, as some have pointed out.
I'm going to be very wet-blanket here but: This actually seems helpful to people who have trouble expressing their emotions appropriately, while taking the burden off the more emotionally intelligent partner! I bet a lot of therapists would really like this!

— Nick Douglas (@toomuchnick) June 21, 2019
and I would guess that ideally (and maybe intentionally?) the positive feedback the app-user would get from their partner would end up weaning them off relying the app

— Helen Rosner (@hels) June 21, 2019
Not even kidding: this will probably save marriages. Using this means a partner cares about showing up and is going to do more emotional labor and be more present. It's literally helping fix the no1 cause of divorce. Totally for it.

— Zoe Samuel (@zoe_samuel) June 21, 2019
So maybe it does work. I dunno, I just know a rock-solid relationship when I see one…
— a grown up scene kid (@SeanIN3d) June 21, 2019
What do you think? Is this an app you would use? Do you support the idea behind it? Let us know down below in the comments or carry the discussion over to our Twitter or Facebook.
Editors' Recommendations:
Follow us on Flipboard, Google News, or Apple News