LEGO is getting into the AR game with eight new sets focused on ghost hunting
Will they gain traction?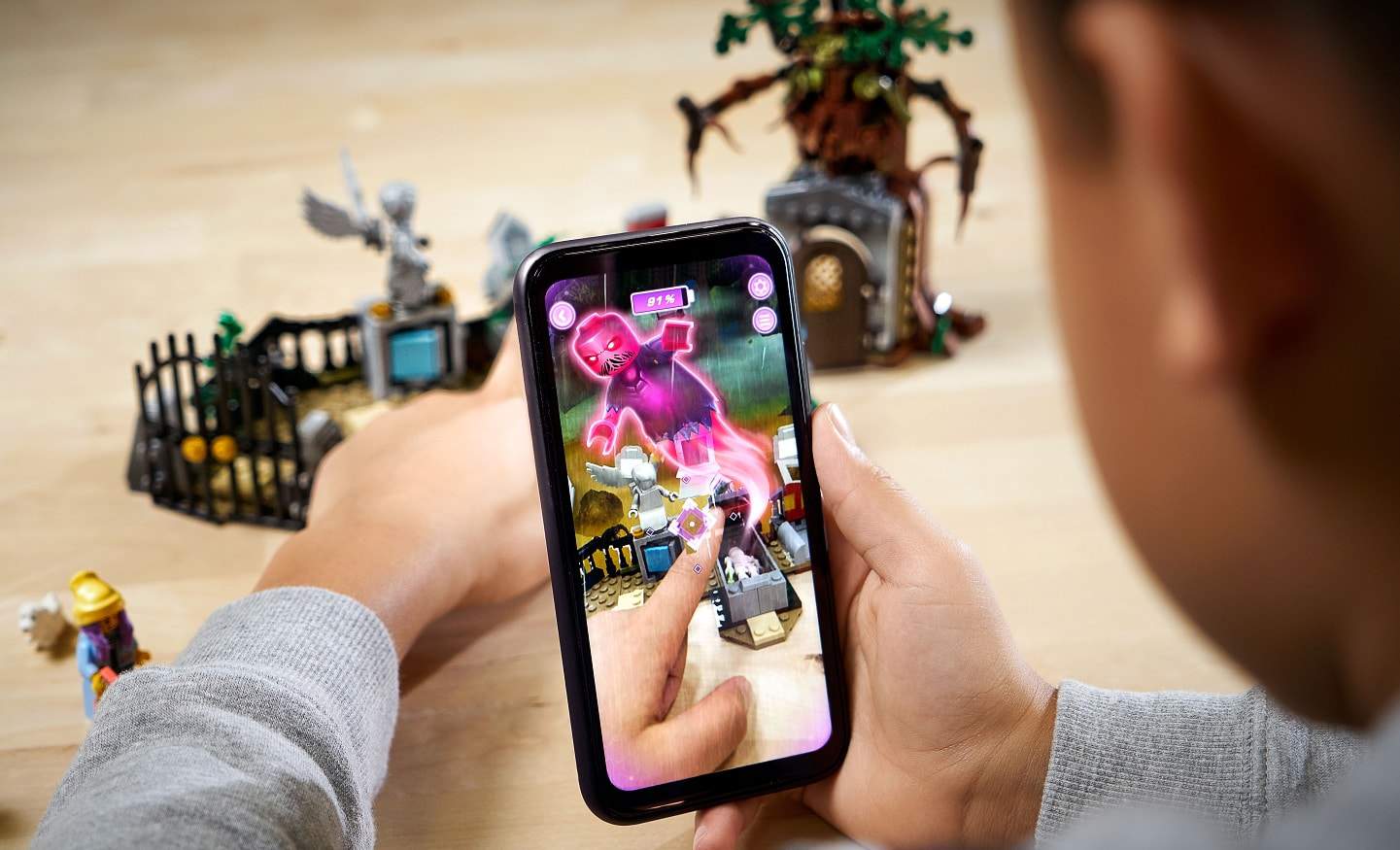 LEGO has been pretty successful with its forays into the virtual world, with both games and movies garnering critical acclaim. Now, the company is jumping on the Augmented Reality train, with eight new kits in its Hidden Side range.
These kits all have a second, haunted side which is revealed by moving pieces of the physical model once built. Then the companion app picks up on various elements, or "points of possession," which release AR ghosts into the mix. Capturing those ghosts stops the haunting, and shows more points of possession to continue the ghostbusting.
It's an interesting premise, from a toymaker that's often been ahead of the pack with innovative kits. Growing up, I remember LEGO being at the forefront of things like robotics for home use, getting kids interested in STEM topics long before the phrase was coined. With AR still really being in its infancy, and needing some 'killer apps' to drive it further, a giant like LEGO might be the push it needs.
With one hand needed to manipulate the physical, movie set-like LEGO kit and the other needed for the AR-enabled app, it could be tricky for those with smaller hands. Maybe the kits would work well as a co-operative effort, with one kid moving the blocks and one catching the ghosts with the app. It'll be interesting to see how it's received once available, part of the wonder of LEGO is being able to build whatever your imagination can come up with, so I have reservations as to how the AR might constrain play.
The kits will retail from between $20 to $130 when they're available at the end of summer this year.
Does anyone remember the hidden-monster toys from the Ghostbusters line from the late '80s? Those were a fairly short-lived fad, will AR-enabled LEGO meet the same fate?
What do you think? Do these look cool or will kids quickly grow bored with them? Let us know down below in the comments or carry the discussion over to our Twitter or Facebook.
Editors' Recommendations:
Follow us on Flipboard, Google News, or Apple News