Lime scooters are randomly braking on riders thanks to a stupid firmware bug
Technology ruins everything.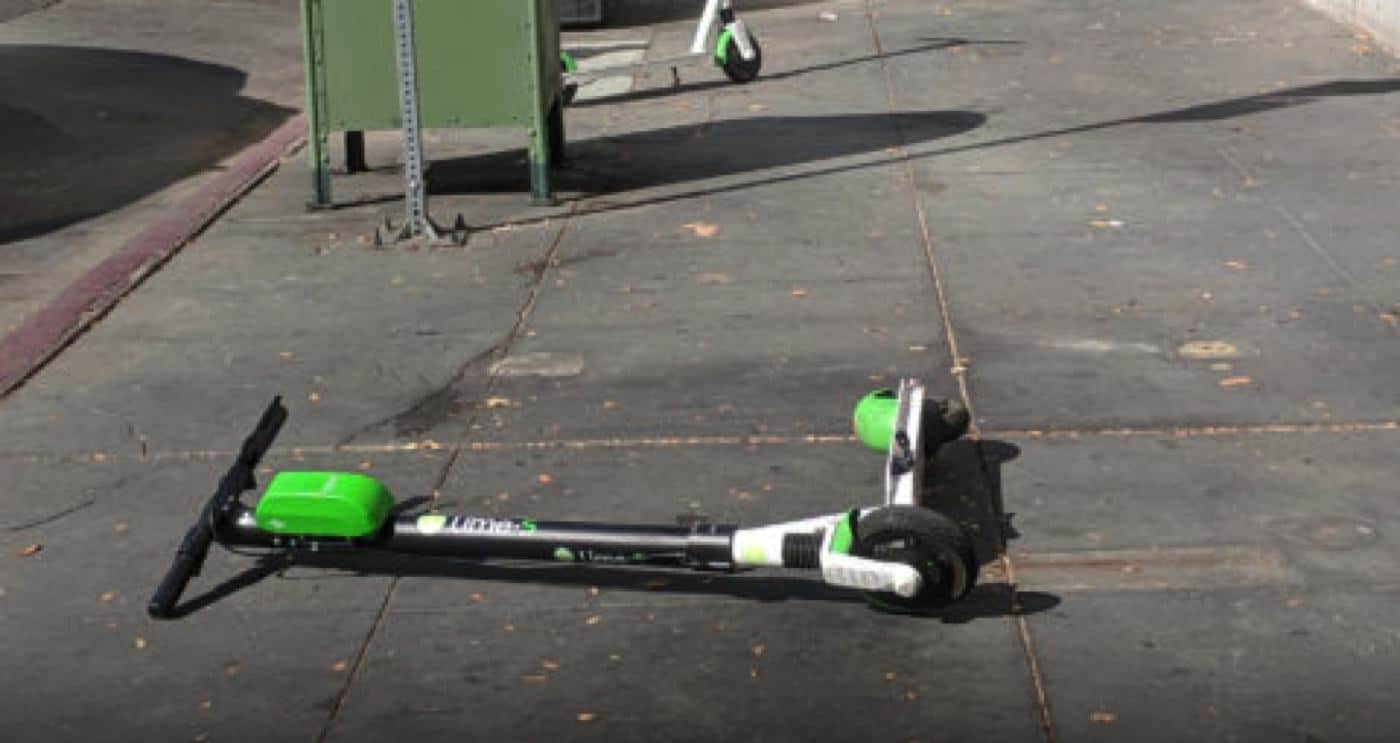 The next time you hop on a Lime scooter, rider beware: the company is warning folks about a 'sudden excessive braking' issue it just uncovered in a recent firmware bug.
Apparently, according to Lime, this braking bug happens every once in a while. The company says the bug only occurs in "very rare cases." Precisely, 0.0045 percent of all Lime rides encounter this issue.
What's even more frightening is when the braking bug happens. The company claims the issues comes into play when riders are riding downhill at top speed, and they randomly hit an obstacle or pothole. This is when the front wheel suddenly seizes up.
Here's how Lime describes the bug in a recent blog post published on their website:
"We diagnosed the issue in a laboratory environment and determined that in very rare cases — usually riding downhill at top speed while hitting a pothole or other obstacle — excessive brake force on the front wheel can occur, resulting in a scooter stopping unexpectedly."
Can you imagine zipping down a hill on a two-wheel scooter and hitting a bump in the road and then out of nowhere, the front wheel locks up and you find yourself flying over the handlebars? Well, yea, that's what's happening, and its sending riders to the hospital with some injuries.
Thankfully, Lime is working on a fix. The company is rolling out a preliminary update, which Lime claims have helped cut down a lot of the braking issues. A final update is in the works, which should put this braking bug to rest. Hopefully, Lime pushes this out sooner than later.
For the time being, Lime is urging riders to test the brakes at the start of their ride to make sure everything is working up to par. They also recommend not riding at full speed downhill until they push out a final fix.
---
Editor's note: This post has been updated with a statement from Lime.
---
Were you affected by Lime's braking bug? Have any thoughts? Let us know down below in the comments or carry the discussion over to our Twitter or Facebook.
Editors' Recommendations:
Follow us on Flipboard, Google News, or Apple News