Hello fellow kids, LinkedIn is adding Stories to the platform
Great, more vertical video.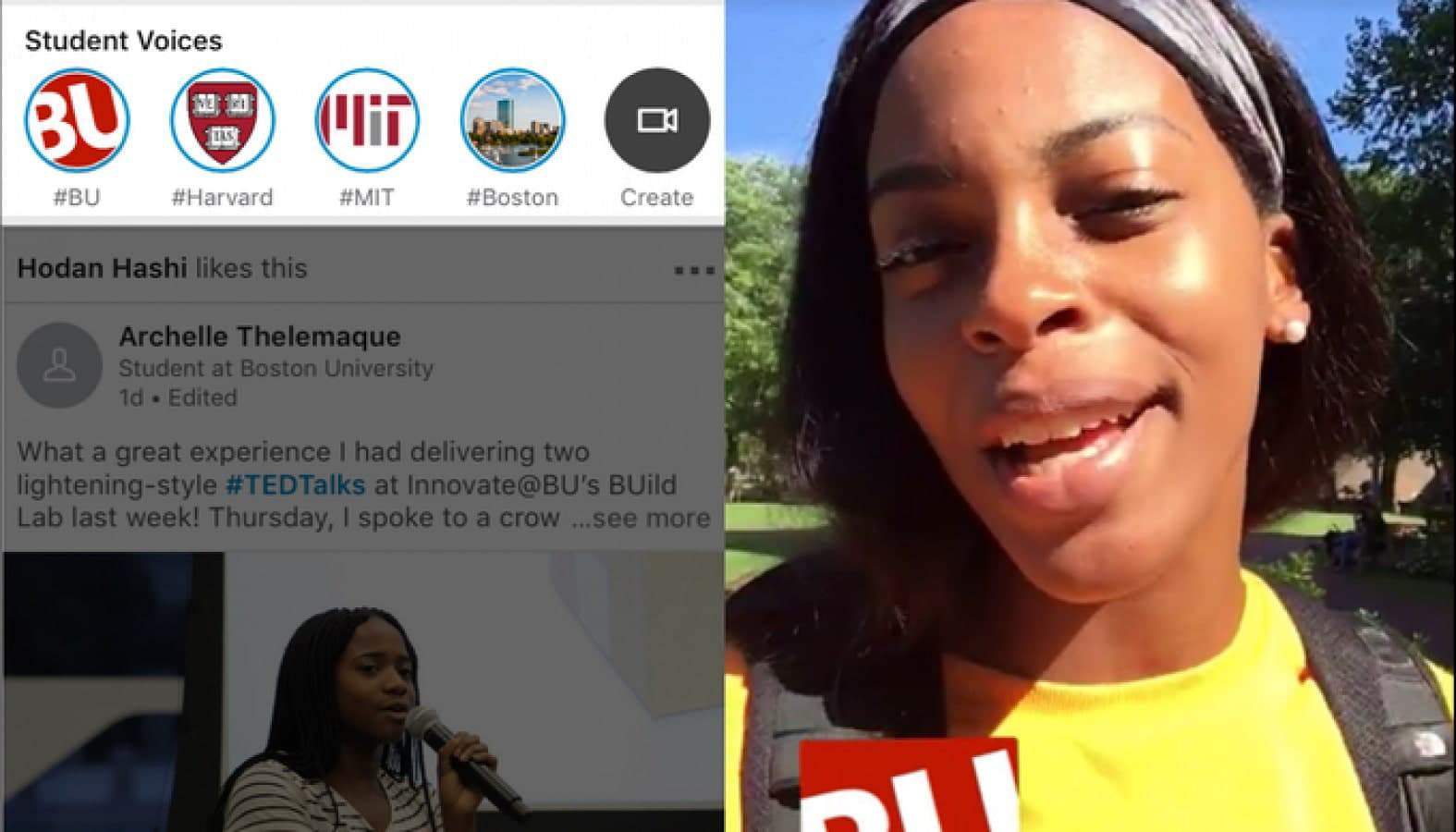 Ever since Snapchat kicked off the "Stories" trend that every other social media service and their dog has copied since; the idea was for ephemeral, off-the-cuff snippets of life that, just like in life, are fleeting. Now, LinkedIn is getting onboard with the trend, although they don't quite seem to understand it.
The new feature is called "Student Voices" and is currently being tested for US-based students and recent graduates using the LinkedIn app. Students can post short videos to their Campus Playlist, where it will disappear from the playlist after a week.
That doesn't mean it's gone forever, just like your permanent academic record, the clips will be permanently visible from the user's own profile in the Recent Activity section.
More about these so-called "Stories"
Students can browse through their alma mater's own collection of videos or watch the Campus Playlist of nearby universities.
LinkedIn wants users to add videos that say something interesting and positive about themselves, which would then let future recruiters see more than just their qualifications. Things like internships, career fairs, and class projects would all be great content for the feature.
As Product Manager Isha Patel tells TechCrunch,
It's a great way for students to build out their profile and have this authentic content that shows who they are and what their academic and professional experiences have been. Having these videos live on their profile can help students grow their network, prepare for life after graduation, and help potential employers learn more about them.
TC has reported that the company plans to roll out the Student Voices feature to more people on the platform over time, testing it out now with its younger user base.
More changes coming to LinkedIn?
There appear to be more changes to the often-stuffy social site coming up, social app investigator Jane Manchun Wong spotted 10 minor updates yesterday that all look to appeal to younger users.
Features that other social media platforms recently added such as GIF comments, location sharing in messages and Facebook Reactions-style buttons such as "Clap," "Insightful," "Hmm," and "Support."
I suppose it was inevitable, with all the other social media sites also getting onboard the Stories train. Is LinkedIn still in time or has the train left the station?
What do you think about the feature? Pointless, no? Let us know down below in the comments or carry the discussion over to our Twitter or Facebook.
Editors' Recommendations:
Follow us on Flipboard, Google News, or Apple News