Microsoft could be working on a Braille-equipped Xbox One controller
I love this.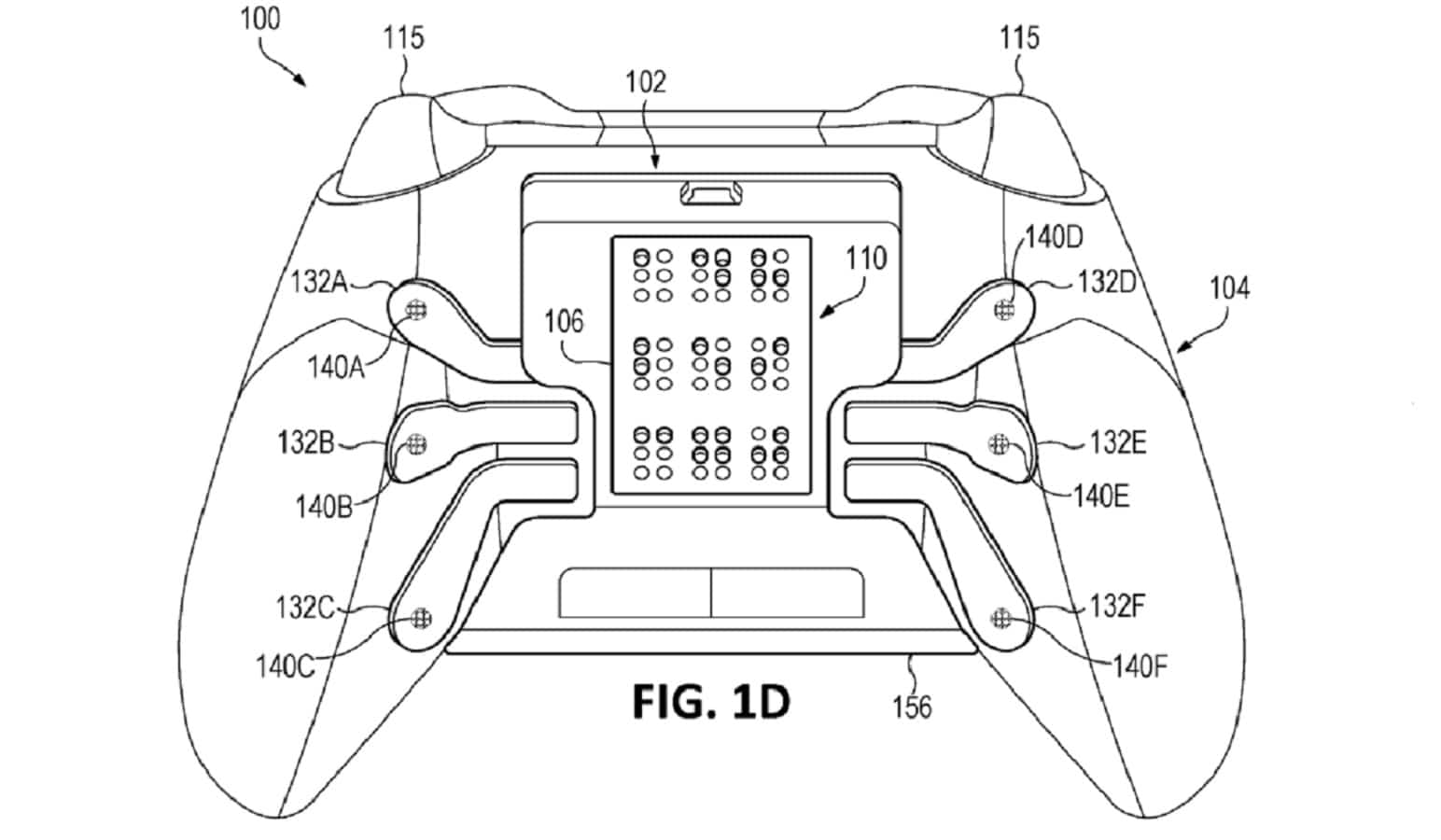 It's easy to take the things we have for granted. This applies to literally everything, but in the world of gaming, something that is supposed to be an inclusive thing (even though, sadly, it often isn't), we sometimes forget what it actually takes to play many games.
Thankfully, Microsoft is here to make gaming more inclusive. First, the company released its amazing Adaptive Controller, which allowed many with disabilities options for how to play games on the system. It is truly a great thing, but now, according to a new patent, the company might be looking to take this a step farther.
First reported on by German tech site LetsGoDigital, a recently approved patent looks to give gamers with visual impairments more options for consuming text on screen. Published on May 2, the controller could give Braille options directly on the back of an Xbox One controller.
Featuring a Braille board and six paddles, this could give gamers the option to read the often small text found in many games
While there are tools that can help with this by text-to-voice, imagine playing a game like Elder Scrolls Online. Now, imagine trying to look through your stats and abilities while having a visual impairment. It would quickly turn off many people that have a hard time reading said text. Granted, developers will need to include options that allow for the translations, but we should be doing everything we can to give as many people possible the chance to experience gaming.
This Braille board, in theory, could help gamers read the on-screen text, and the six paddles could help with button presses so you can still interact with the game while reading through the board. It's important to remember with patents, that nothing is guaranteed and we may never see this controller, but considering Microsoft's recent push in accessibility, maybe we'll something announced at E3 this year.
What do you think? Hope to see this come to light? Let us know down below in the comments or carry the discussion over to our Twitter or Facebook.
Editors' Recommendations:
Follow us on Flipboard, Google News, or Apple News