Misgendering the non-binary robot FL4K in Borderlands 3 might get you banned and here's why
Bottom line – people are terrible.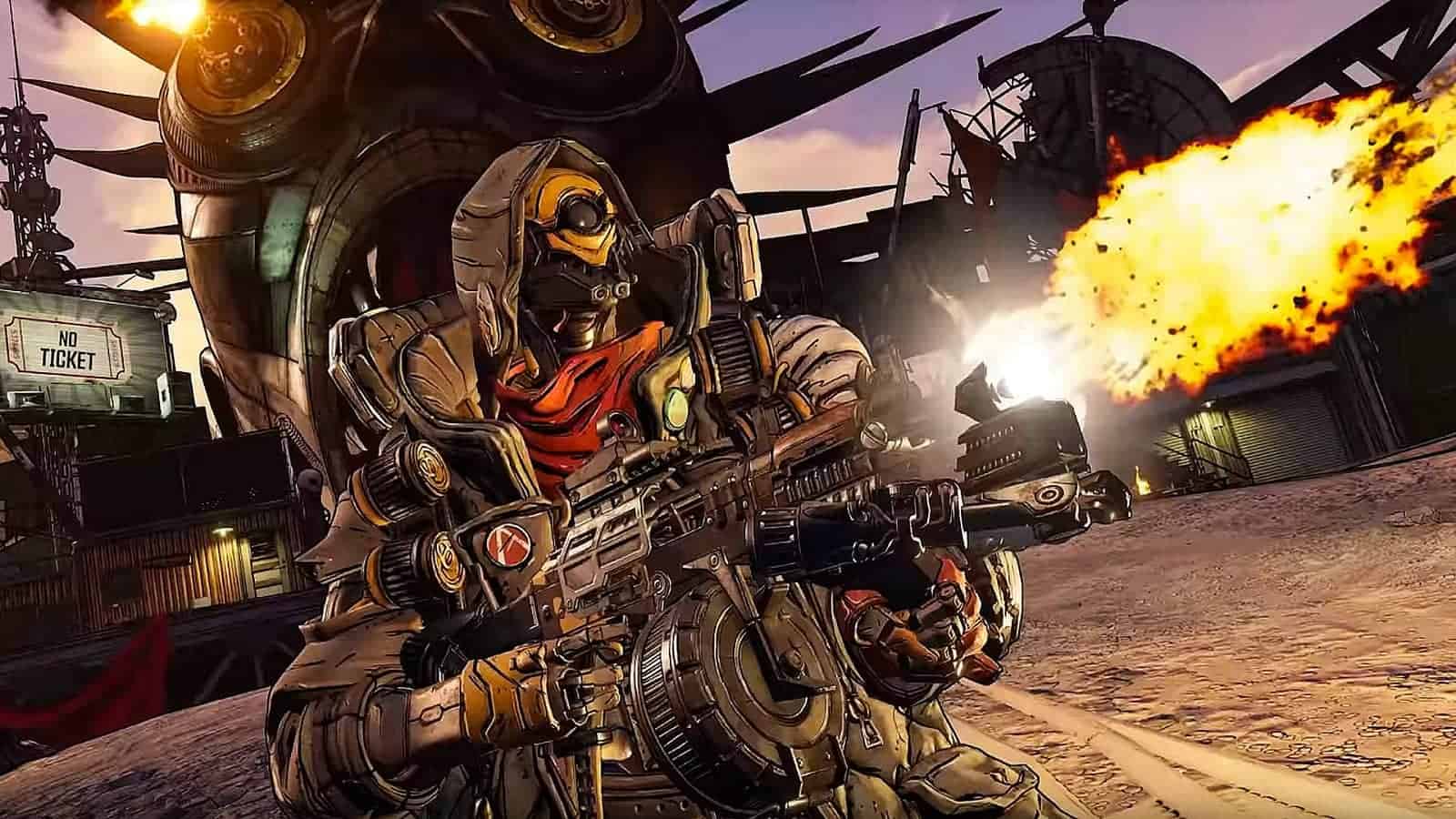 A few weeks ago, there was a thread on the Gearbox forums about Borderlands 3 asking players who they're going to play as first.
For some reason or another, it veered completely off-course, devolving into a firestorm about one character in particular, FL4K, who's a non-binary robot. There was fighting, lots of name-calling, bickering amongst the most toxic teenagers with nothing better to do, and ultimately mods came down with a decree: If you purposefully misgender FL4K, you might get banned.
This cascaded into a Hydra Effect fallout, where trying to solve the problem just brought more attention to it and drew out the trolls.
I just…I don't know where to start with this one. Let's get a few things out of the way first:
We need non-binary representation in mass media so badly. John Wick 3 and Steven Universe can't be the beginning and end of where non-binary folks get to see people like themselves on screen.
Cracking down on neanderthal forum trolls for deliberate misgendering is valid, necessary, and long overdue.
That said, here are a few counterpoints I need to bring up regarding Fl4k and Gearbox:
Gearbox has done very little to educate their player base on what non-binary means, the fact that FL4K is non-binary, and why misgendering is an awful thing to do. I've talked to people who didn't even know that FL4K was non-binary to begin with.
The only non-binary character in the series being a robot verges on tokenism and othering, even if they were created by a non-binary author. It perpetuates the idea that non-binary folks are alien and foreign.
Gearbox has a sordid history with interpersonal issues, from allegations of assault against CEO Randy Pitchford to a lawsuit alleging contract violations, fraud, and inappropriate behavior.
So with all of that, I really don't know exactly where to come down on this one. Do I think transphobes need to get excised from online fora? Absolutely. Do I think that Gearbox is trying to cash in on social justice as a way to rehabilitate their image? Distinctly possible. Is this issue being massively inflated from a benign, off-hand forum moderator policy into free press for Borderlands 3? Definitely.
Now, all of that said, talking about this issue immediately brought out all of the assholes it was directly meant to handle
I'm fairly certain we'll even get a few here. It would be like making a rule that white supremacists can't hold legal office, then immediately outing all of the white supremacists as they comment on that story to be shitty.
If that sounds too real, remember that we had good people saying in 2014 and earlier that neo-nazis were gaining traction with online harassment campaigns, then nobody listened to them and now we have a neo-nazi in office, the highest rate of hate crimes we've seen in decades, and semi-regular mass shootings, predominately by white supremacists.
There's a ton of research showing that playing video games isn't linked to violence, but it would be hard to ignore that games do create a haven for shitty people to be shitty. I firmly believe that you can't be neutral on a moving train, so questionable origins and side-effects of this forum ban aside: Good. Let's cut out nasty folks like a cancer and be done with it.
What do you think? Do you agree with Gearbox's decision regarding Fl4k? Let us know down below in the comments or carry the discussion over to our Twitter or Facebook.
Editors' Recommendations:
Follow us on Flipboard, Google News, or Apple News