This robotic hand developed by MIT can lift over 100 times its weight
Do you even lift, bro?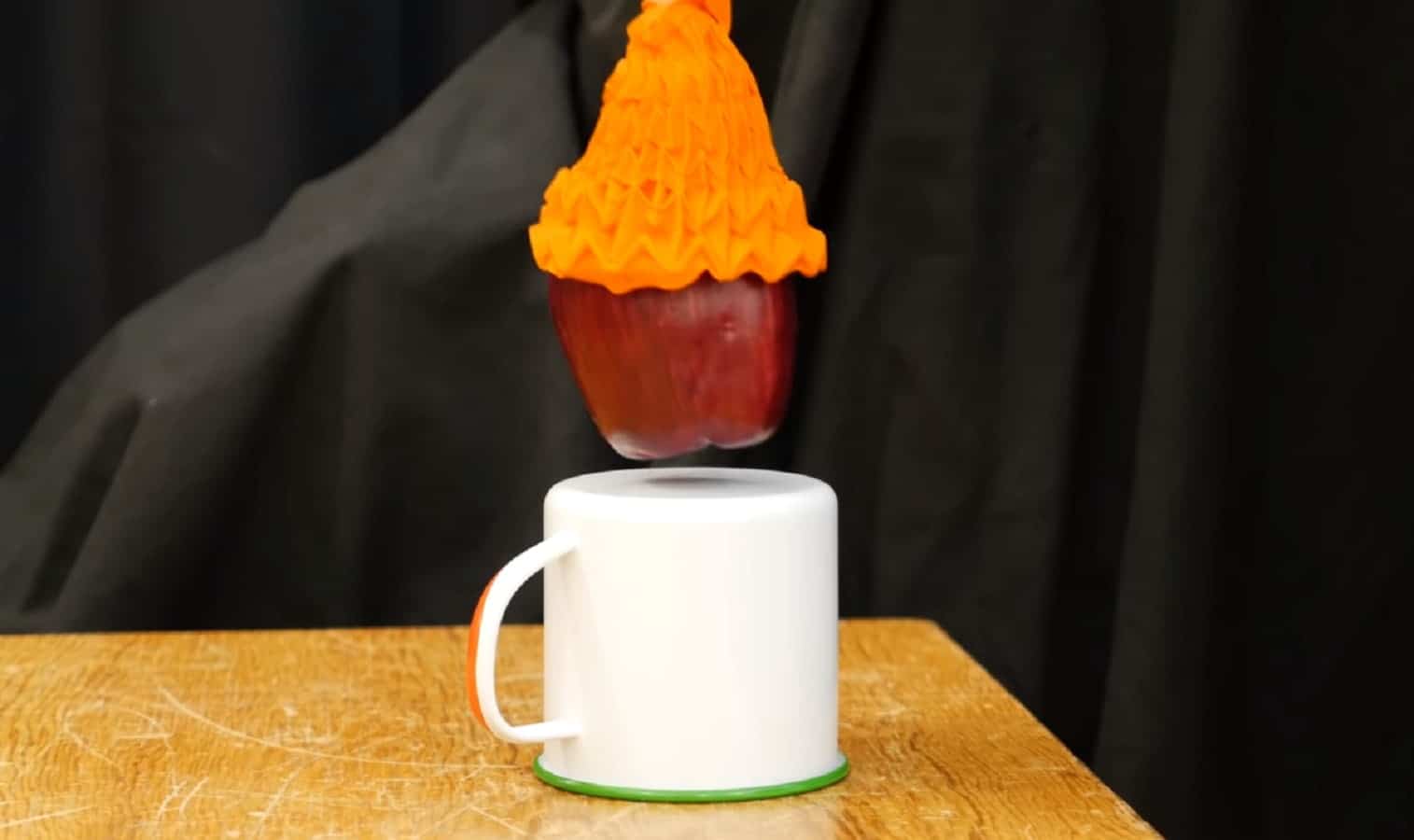 Let's face it, anything to do with robots is cool. We were raised on promises of household robots like the Robot from Lost in Space or Rosie from The Jetsons, that never really materialized. Part of the problem is that approximating human hands with robotics is a pretty difficult thing to do. Our hands can both do fine delicate control, and heavy, powerful motions, and it's that duality that robotic hands have trouble with.
Picking up heavy objects is no problem for robotic hands until the object isn't a uniform shape. Then they struggle, either dropping the object or crushing it in a pique of electronic rage. It's not that it means it, it's just the way it is coded. On the other hand, robotic arms can be designed to do fine control, but at the loss of power.
A new type of robotic arm from MIT's CSAIL has one possible answer to this conundrum. Their solution? Avoid making the 'hand' of the robotic arm look like a human one. The resulting gripper looks more like a Venus flytrap than a hand, or maybe like a hand with a sock pulled over it. It can grasp fragile objects such as grapes, but can also pick up over 100 times its own weight.
Check it out
The gripper uses a nifty combination of futuristic and ancient methods and futuristic construction methods in its design. An origami-like structure is 3D-printed out of a thermoplastic material that folds in on itself under high temperatures. A vacuum keeps whatever is gripped in place, with an airtight skin made from either fabric or rubber that gives it a better gripping surface while keeping the object away from the 3D-printed part.
This shape of this robotic gripper is probably suited more to rounded objects, as it looks like it would struggle with flattened objects or objects without solid surfaces. The real question is, can it grip delicate anatomy without crushing it?
What do you think? What type of applications could this robotic gripper be used for? Let us know down below in the comments or carry the discussion over to our Twitter or Facebook.
Editors' Recommendations:
Follow us on Flipboard, Google News, or Apple News