Leaked footage of Amazon's New World game shows survival and magic elements
The footage is a bit underwhelming.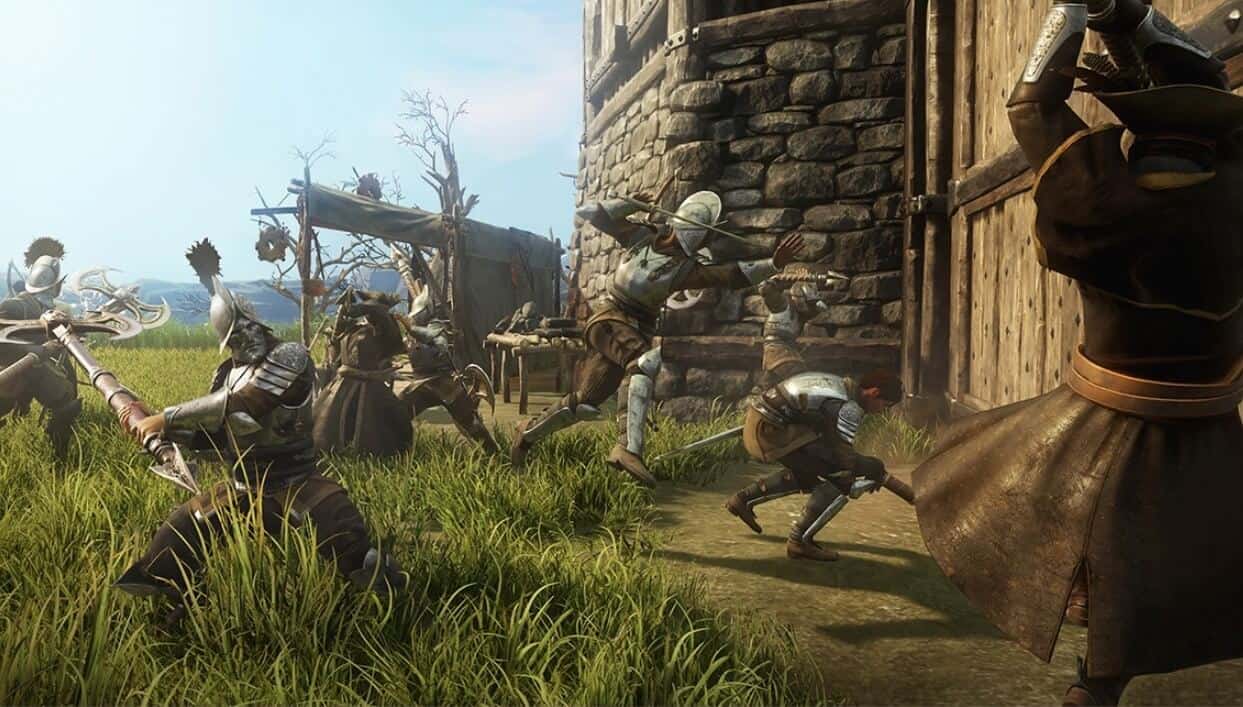 Not much is known about Amazon's foray into gaming with its PC title New World, but thanks to one crafty Closed Alpha player, we now have over two hours of footage on what to expect. And it was uploaded to everyone's favorite place, Pornhub.
Now, you're probably at work right now or not using Pornhub for your gaming needs, so the YouTube channel Less than Epic did everyone a solid and condensed the footage into an easy-to-watch 9 min video that can be found on YouTube.
Take a look:
What is there to do in New World?
Basically, you're a person that is part of a larger group that discovered a – you guessed it – new world. Amazon is calling the game a persistent player-run sandbox MMORPG that also contains survival elements.
The video gives us an idea of how your character controls, the types of animals you could encounter, and some sort of zombie-looking monster that attacks the player. There are no building elements shown in the video, but that will also be a part of the game.
Leveling up your character seems to play a large roll in the title and from the video it looks like gamers will have plenty of options on how and what to level up. This is exciting as it could make it so every character actually feels different when playing and not something like many games have, which is a simplistic leveling up process that makes every playthrough feel the same.
Amazon AWS
While the game looks decent, one thing it definitely has going for it is that it will be an Amazon game, which means it can utilize the power of the Amazon's AWS cloud services. This might not seem huge, but consider the power of Amazon's cloud services, and it quickly becomes apparent that games that are using its full potential could see thousands of players per server.
What do you think of New World? Should Amazon be in the games space? Let us know in the comments.
Editors' Recommendations:
Follow us on Flipboard, Google News, or Apple News