Yup, Nokia is bringing back the sliding banana phone
A glitch in the Matrix.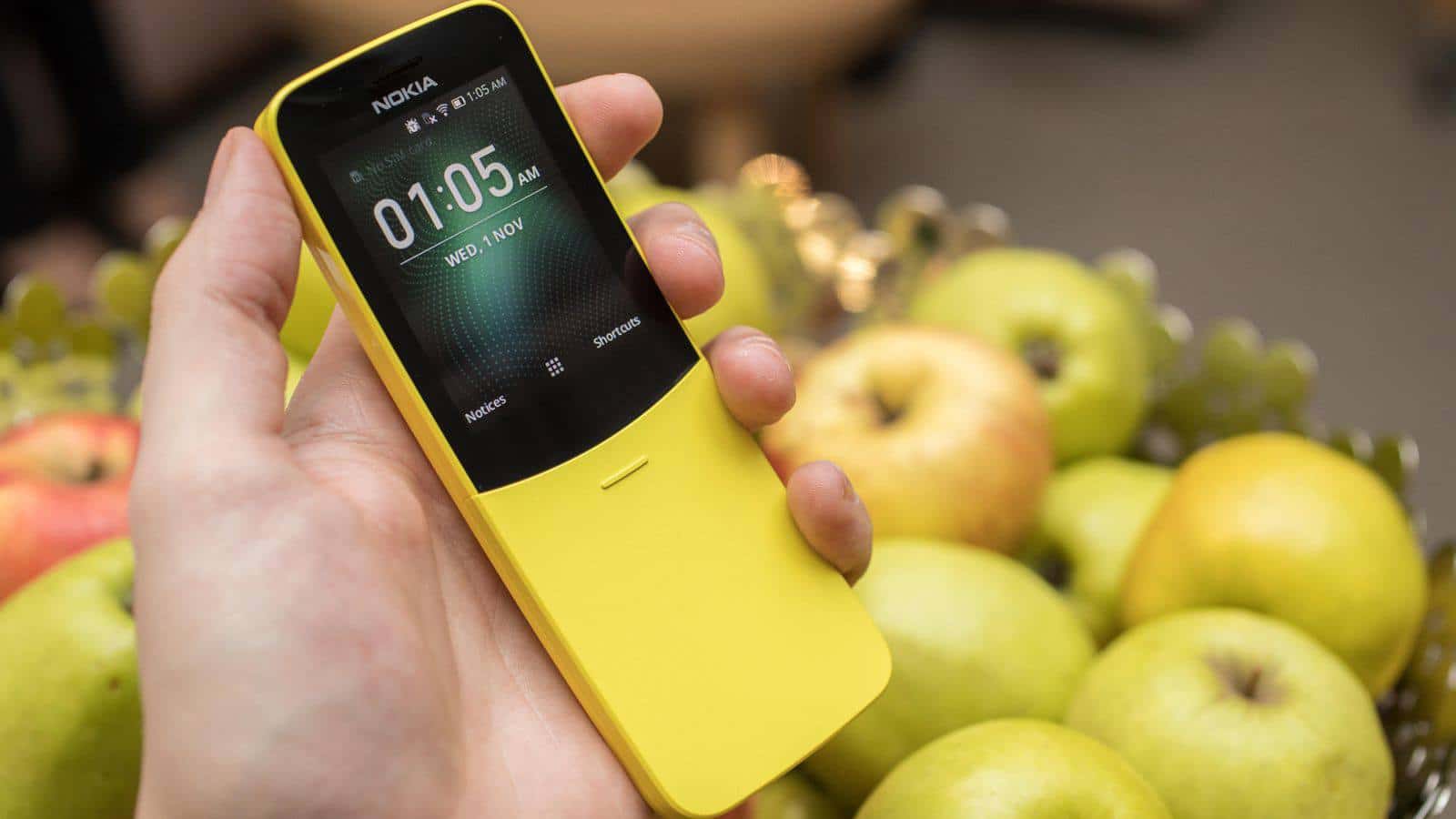 Remember that epic slider phone featured in 1999s The Matrix? HMD Global announced that they are bringing back the Nokia 8110. The Nokia 8110 is not meant to compete against modern smartphones, but instead, offer something more simplistic.
When you first hold the phone the slider is closed, so you don't see the numeric pad. Once you slide the phone open, the phone's numeric pad is unveiled. The slide function also works as a sleep/wake function for the screen.
On the top of the phone, there is a headphone jack and a micro-USB charge port. Aside from newer phones moving towards the universally adapted USB-C, and not including a headphone jack, it's a nice touch. The Nokia 8110 does come equipped with a camera, but don't expect to get too many Instagram pics with its 2-megapixel camera.
The user-interface is rather simple and is based on the proprietary operating system, KaiOS. The essential apps are camera, calendar, contacts, and messages. You can navigate the phone through the UI middle button. Yes, you need actually to press the buttons to text. The Nokia 8110 is running off of a Snapdragon 205 processor, which will guarantee you 9 hours of talk time. The best part? You can play snake.
Nokia doesn't have an exact date for when the 8110 will be arriving, but they said they are looking at a May target. Initially, the phone will be available in Europe in China, but I suspect that Nokia will bring the phone over to America.
Follow us on Flipboard, Google News, or Apple News