Open office plans must be destroyed, not complemented with facial accessories
Build the wall(s)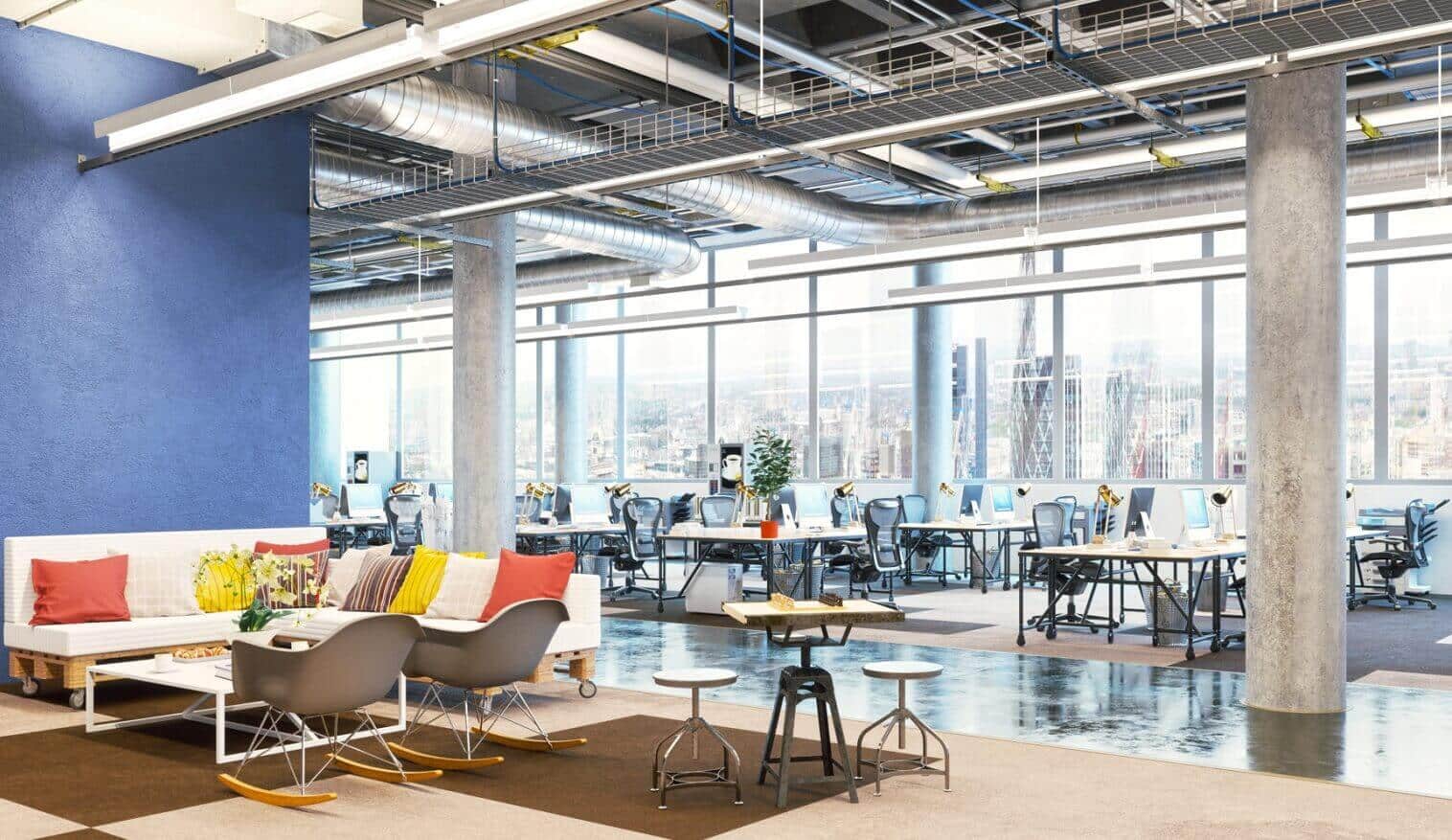 When I started my professional career nearly 20 years ago, open office plans were just a twisted wet dream of neurotic, controlling bosses and overzealous human resource executives.
My first desk was in a pod of four, separated by cubicle walls between us, but open in the sense that we had no door. This was a standard cubicle found in many offices to a certain point in history. Half walls between neighbors, full height between pods.
READ MORE: Meta's 'flat' management structure is a pipe dream – here's why
It was enough to create a team environment while still providing some comfort from things like sunlight, peripheral movement and people in general. As workers in cubicles, our goals were simple — make more money and have an office with a door. The last thing we thought we'd want someday would be fucking horse blinders.
This idiotic project from Panasonic called "Wear Space" is a cheap compromise for companies who don't want to spend the money to convert their terrible open plan offices back to traditional cubicles. Or put the walls back up. Or put the doors back on. Instead of all that, instead of undoing all the physical changes office spaces have undergone throughout the years, a large corporation that no doubt has floors upon floors of open space planning, is suggesting we wear fucking horse blinders at work.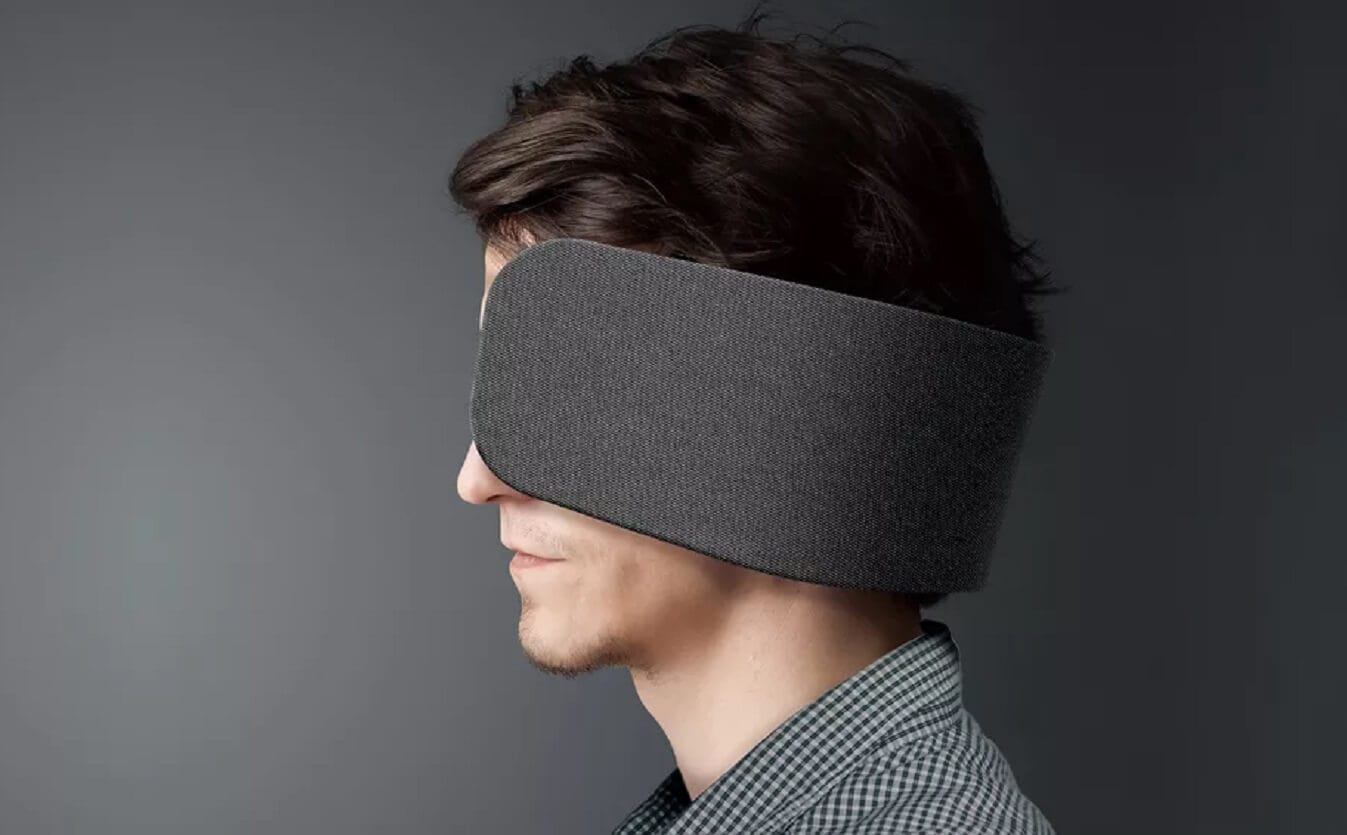 In an age when more and more workers are working remotely because open office plans were created to destroy productivity and job satisfaction, we're being asked to wear a thing on our head to cut down on distractions. I have a better idea — put the doors back on! Put the walls back up! Let us work in peace and not have to interact with Karen from accounting telling us about her goddamn bunions and how many of her dozen cats puked on her quilted vest. Get the fuck out of here Karen, this budget is due and your breath smells like warm tuna and death.
My first experience with an open plan office
Midway through my career, I was forcibly removed from the comfort of a pod cubicle in the back of the building to the first open-plan space I had to exist in. This was a call center, the one place where perhaps an open plan office kind of made sense. Sitting down you could see the tops of everyone's heads, their monitors, their frequent nose picking and every window on the floor.
There was no escape from the noise, from the environment, from the constant yammering against the white noise broadcast near silently through the speakers. While I have always worn headphones, just the existence of coworkers within my peripheral was frustrating enough, but even more so was them thinking my existence in their peripheral made us some sort of massive blob of disappearing individuality.
Thankfully, the open office plan experience was short-lived, as from there I changed companies and got the next best thing to an actual office — an office made out of cubicle walls. They were eight foot high walls, with a very thin door, but a door nonetheless. Executives had exterior offices with windows, so I was blessed with no glare for four years.
Then I changed companies again, where I have maintained some semblance of an office (an actual one with a window, to now a large cubicle in a converted conference room). The open office plan meanwhile, continued to thrive in the business world, to the chagrin of employees. Staring at the person across from you while also staring into your monitor is a horrible way to work. We are at work for most of our waking days, why would we want to spend it staring at Gary, who puts his fingers into his mouth every time he eats crackers? Of course, it'll be hard for Gary to mash crackers into his stupid mouth if he's wearing a Hushme device because he's trying to be considerate on his phone call in this hellscape open office.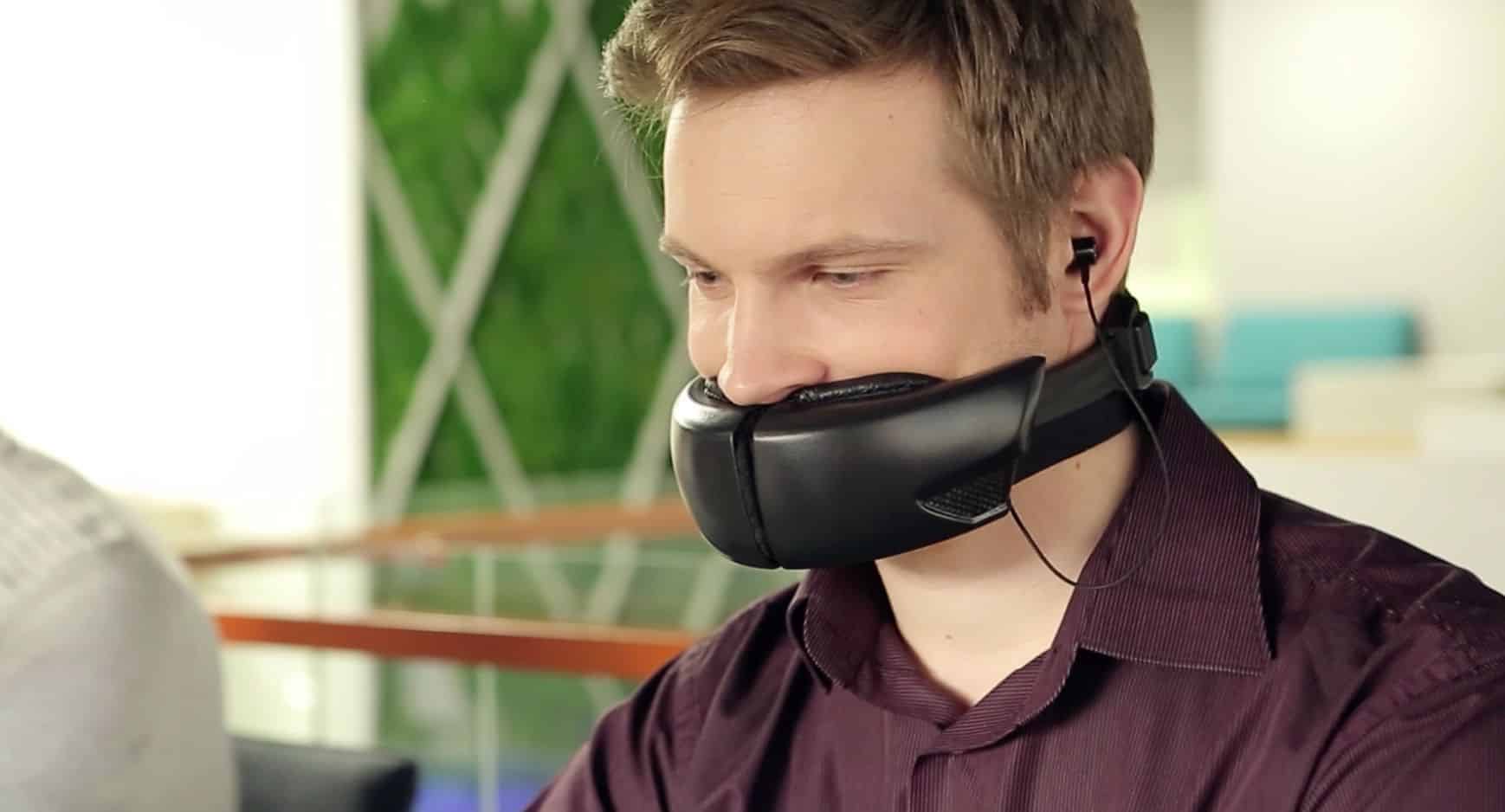 Open office plans destroy the ability to actually concentrate on something. While they might work for sweatshops and customer service, there are few applications in which they aren't just a way for executives — still comfy in their interior offices — to observe all their charges without having to peek around walls. They can see when you go to the bathroom. They can see when you are distracted. They are always watching. Plus they can spend less on things like walls and doors. Open office plans were created by narcissists.
We, as workers, need to stand up to even the idea of having to wear something on our head to defeat the massive failure of open office plans. Demand walls, demand offices or at least cubicles that remind us of a time in which we were wrapped up in the warm, friendly hug of one six-foot wall, two four-foot walls and a pile of push pins in order to hang things.
The open office plan distraction paradox exists because open office plans exist. There wouldn't be shit in your ham sandwich if there wasn't shit in your ham sandwich. Don't put shit in my ham sandwich and tell me it's delicious, then invent something to make the shit taste great instead of just removing the shit.
Remove the shit, put up the walls. Put up the doors. End the open office plan experiment. Don't force people to wear blinders on their heads — which will surely be banned as a distraction by human resources — furthering the never-ending open office paradox, eventually destroying the universe as we know it.
Would you wear a thing on your head before you'd demand an office? Let us know in the comments!
Editors' Recommendations:
Follow us on Flipboard, Google News, or Apple News