Here are 9 scary games to get you ready for Halloween you little wimp
Me, it's me. I'm the wimp.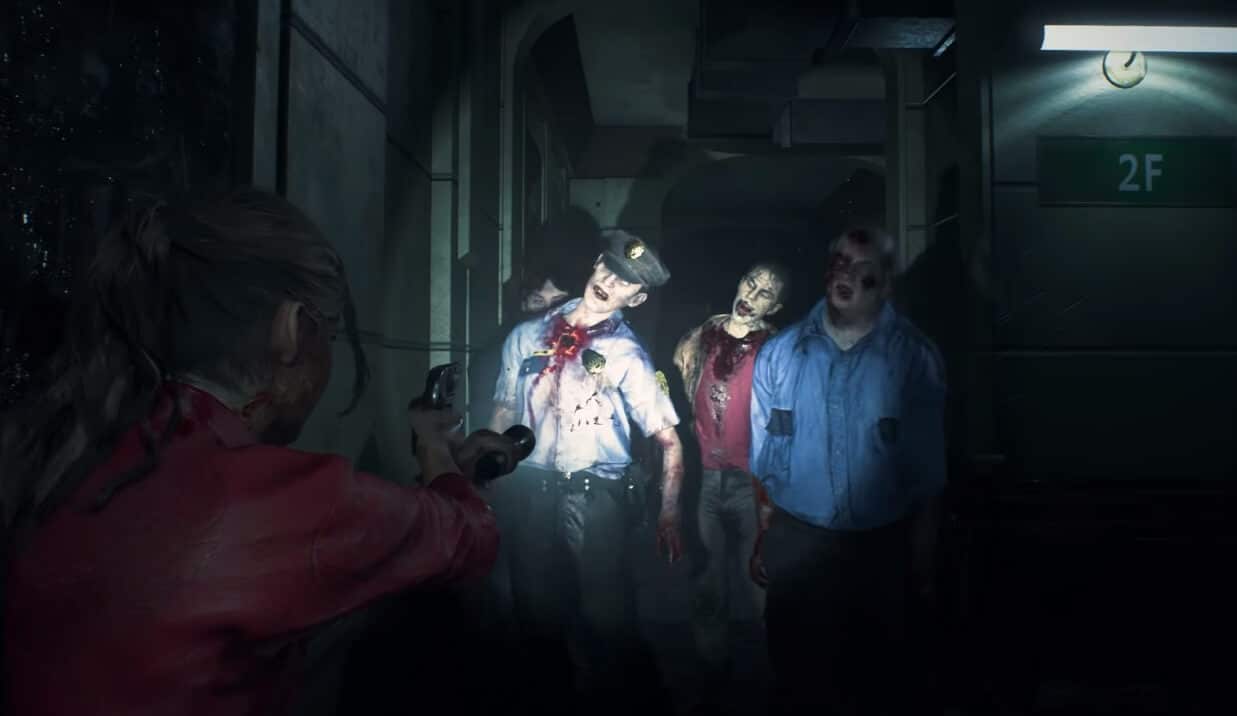 Halloween is just around the corner and while many people will be binge-watching the Friday the 13th movies for the umpteenth time, you're better than that. You want to actually be actively involved in scaring yourself. For that, you'll need some video games.
I'm like a large child when it comes to scary stuff, so some of this might be tame to you hardcore mofos out there, but there are certainly a few that should check off all the boxes. Like many horror movies, time does not age all scary video games, so this list will be covering a wide range of consoles and not just your PlayStation 4s and Xbox Ones.
Let's get started:
Resident Evil series
Ok, let's start with the basics. The Resident Evil series has been around since 1996 and while the story can definitely be considered convoluted, there are plenty of scares to be had as you follow Leon, Ada, Chris, and Jill around. It's Resident Evil, you know what's up.
There's even a new remake coming out of Resident Evil 2, but that will not be until January.
Resident Evil 7: Biohazard is available for Xbox One, PlayStation 4, and PC.
F.E.A.R.
I'm getting cold chills just thinking about that little girl in the red. Ugh. F.E.A.R. is an action-packed first-person shooter that released for the PlayStation 3 and Xbox 360. While it would be easy to think the star of this game was the slow-mo action scenes and powerful weaponry, the true magic happened when no enemies were around.
Doors randomly opening, strange sounds, creepy kids. It's all there. Make sure to check this one out.
The original F.E.A.R. is available for Xbox 360 and PlayStation 3.
Friday the 13th: The Game
This one seems appropriate considering the season. Friday the 13th: The Game has you playing as either Jason Voorhees or the camp counselors as you fight to survive. It's not the scariest game on the market, but the atmosphere is there and perfect for a chilly October night.
Also, it's free this month for PlayStation Plus players and available on Xbox One and PC.
Lone Survivor
Let's switch it up a bit. Lone Survivor is not going to be your traditional scary experience. The game is 2D and uses a pixel art style to present the character and levels. You play as "You," and basically set out to find if someone else is living in your apartment complex and then you are tasked with escaping the city.
There are definitely scarier games on the list, but if you're looking for something a little lighter while still delivering some chills (headphones on for this one), this is definitely worth checking out.
Lone Survivor is available for PlayStation 4.
Dead Space
Want to be scared in space? If so, Dead Space is one of the scary games you should definitely reach for. Released in 2008 for the Xbox 360 and PlayStation 3, you play as Isaac Clarke, a ship systems engineer who must figure out just what the f*ck has happened on the ship. While there are plenty of scares to be had, something Dead Space did very well was combat.
Unlike many games that just require you to aim for the head, Dead Space challenges the player in the sense that you have to cut off certain body parts (which they sometimes then adapt and change stance) of a lot of the enemies to stop them.
Dead Space is available for Xbox 360, PlayStation 3, and PC.
Dead by Daylight
Similar to Friday the 13th: The Game, Dead by Daylight pits two teams against each other. One team acts as survivors, while the other is an invincible killer. As survivors, your job is to power up some generators to escape and as the killer, well, your job is to kill everything.
The atmosphere in the game is super eerie and knowing that there could be a killer around every corner definitely keeps you alert through each game. There are also plenty of DLC options for the title that bring some of your favorite horror movie characters into the mix. This includes Leatherface, Jason, and Freddy Krueger.
Dead by Daylight is available for Xbox One, PlayStation 4, and PC.
Outlast series
Let me tell you, this is a creepy series. Outlast throws you into the Mount Massive Asylum among a bunch of mental patients. The atmosphere of this scary game is top notch and your character is basically powerless, which adds to the creepy factor.
The second game in the series finds you surviving in a town of cultish religious people and maintains much of what made the first one terrifying, and many consider it did an even better job than the first.
Outlast Trinity is available for Xbox One and PlayStation 4.
Silent Hill series
You can't have a scary games list without including one of the GOATs. Silent Hill (the first one) has you playing as Harry Mason as you search for your adopted daughter in the town of, you guessed it, Silent Hill. There is some cultish shit and jump scares, but the game oozes (sometimes literally) with ambiance and style.
The other games follow suit, but sometimes lose their way a bit. If you want to get the greatest hits of the series, stick with the main, numbered games.
Silent Hill is available for a variety of systems, with the Collection (2&3) being available for PlayStation 3 and Xbox 360.
SOMA
SOMA does a lot of things right. While the controls can sometimes feel a bit clunky (albeit, a lot of games on this list fall prey to that), the atmosphere and the story are definitely on point. It's not the scariest game on the list, but if you are looking for some thrills with a surprisingly deep story, this should be the first game you check out on the list.
SOMA is available for PlayStation 4, Xbox One, and PC.
---
What are your go-to scary games? What titles did we miss? Let us know below!
Editors' Recommendations:
Follow us on Flipboard, Google News, or Apple News