Mankind isn't ready for OpenAI's extremely impressive text generator
This is how it begins…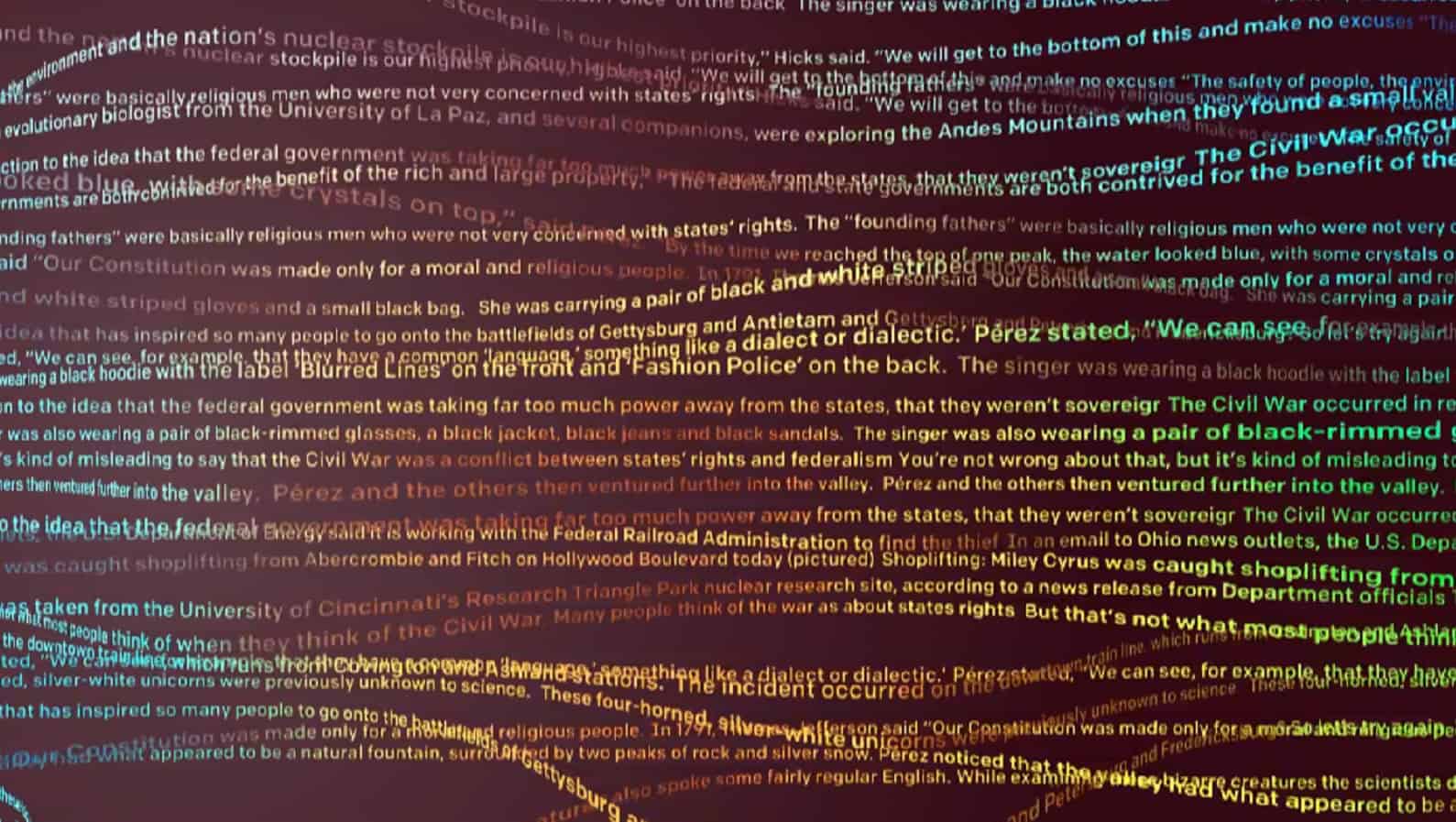 When you think of AI text generators what do you think of first? Bad chatbots that resemble a third-rate therapist where every response is an open-ended question? How about skeevy essay generators that (might) help you on your SATs? How about all those barely coherent AP reports on corporate earnings, that you could have sworn a drunk intern was the author of?
Well, there's a new language model on the block that blows all of these away for its ability to write convincing, well-written text.
OpenAI's new GPT-2 natural language model is pretty freaky. Trained on a dataset of 8 million webpages (the 8 million most upvoted links on Reddit), it has one task – predict the next word in a sample of 40 GB of internet text. As you can see in the example below, it's spookily close to natural human writing patterns, without any of the usual issues with computer-generated text.
While that's a huge step forward for AI development, the team at OpenAI felt it prudent to only release part of the model and dataset. Their reasoning? That currently, without safeguards, their model is too easily weaponized to troll social media, spam, phish, and write literal fake news. They go on to say that as models like this emerge, web users will have to be even more skeptical of everything they read online, just as they have to be more skeptical of images now that the ability to create deepfakes is here.
OpenAI also said that they haven't decided if the model will stay under wraps or if it will be released at a later date. They plan to revisit the decision in six months. Their model could enable unsupervised translation between languages, better AI assistants and voice recognition, so they have to weigh the overall picture here.
It can stay shuttered for all I care, but only because I'm pretty sure it's a better writer than me.
What do you think? Would you like to see this used more or does it make you uneasy? Let us know down below in the comments or carry the discussion over to our Twitter or Facebook.
Editors' Recommendations:
Follow us on Flipboard, Google News, or Apple News