Overwatch's newest hero is a cuddly hamster in a robot of death
Precious, precious baby.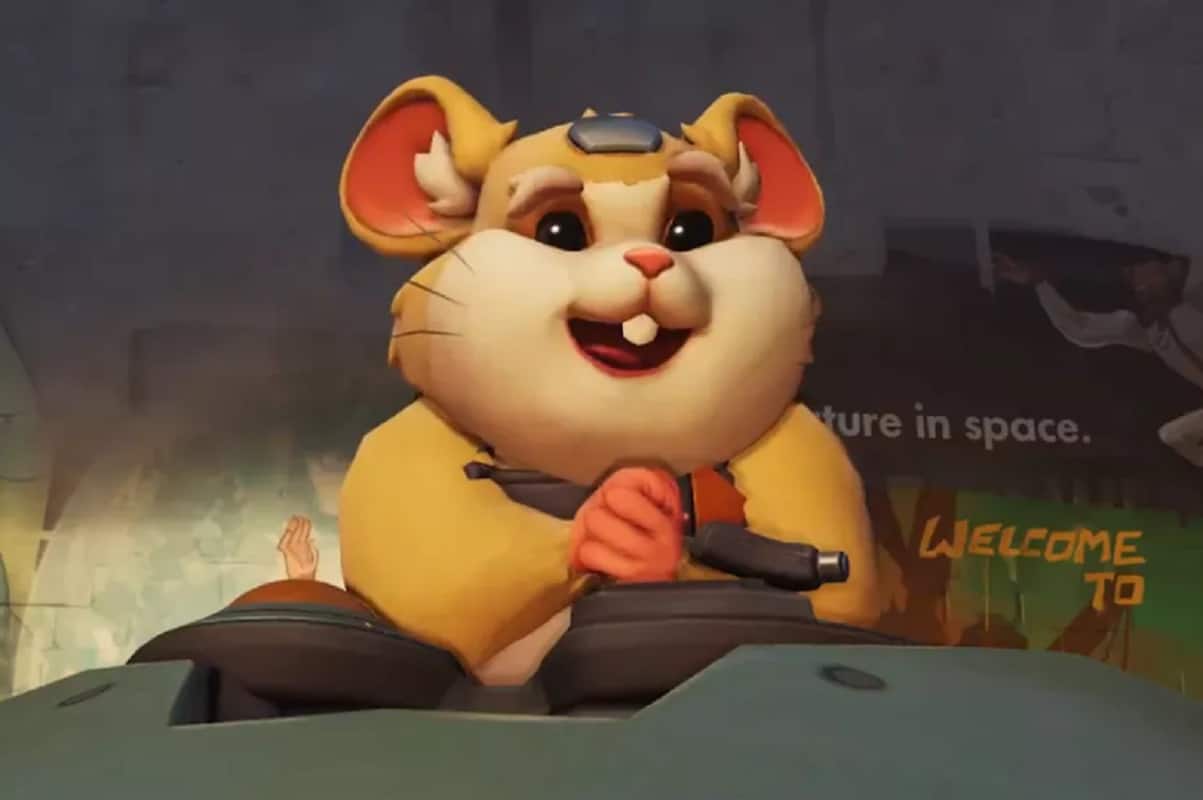 We've known for a while now that we would be getting a new character in Overwatch and now we finally can put a face to them. And oh what a wonderful face it is.
Hammond, who spent time with OG character Winston at the Horizon Lunar Colony prior to the events of Overwatch, was somewhat expected to be the new character, but it wasn't until today that we got the full reveal of the character via the Overwatch Twitter account. Many expected the new character to possibly be another gorilla, but I would much rather have this.
The champion revealed. pic.twitter.com/0Fdpg2iBcs

— Overwatch (@PlayOverwatch) June 28, 2018
Not only is Hammond absolutely fucking adorable, but he pilots a giant robot that is spherical in shape, which basically means we'll soon have a murder-hamster in a giant hamster wheel, of sorts.
Hammond also fits perfectly with the lore, as explained by Polygon,
Horizon Lunar Colony was a scientific experiment, meant to uplift humble gorillas into scientists and intellectuals. Winston is the most famous graduate of the program, which was led and funded by Lucheng Interstellar.

Unfortunately, there was a coup, and the subjects went rogue and sent the scientists into space.
In the game, on certain computer screens, you can see that both Winston and Hammond are listed as "missing." Well, now we've found them both.
Hammond may also be tied to the Junkertown map, as his robot looks similar to some found in the fighter pits on that map,
[His] mech looks very similar to the Wrecking Ball champion from the Junkertown fighter pits. If that's the case, he may be the third hero to come from Australia, along with Roadhog and Junkrat.
Sadly, we'll have to wait until Hammond hits the public test server to see what his kit looks like, but honestly, he's adorable and perfect and will probably become my main – regardless of kit.
Overwatch continues to update regularly, having recently added a new Endorsement feature that should hopefully curb toxicity in the multiplayer team game.
What do you think of Hammond? Is Overwatch getting too silly with their characters? Let us know your thoughts in the comments.
For more gaming news, see:
Follow us on Flipboard, Google News, or Apple News