PAC-MAN 99 shuts down, new PAC-MAN battle royale announced
Nintendo kills again, but not all hope is lost for digital-only PAC-MAN games.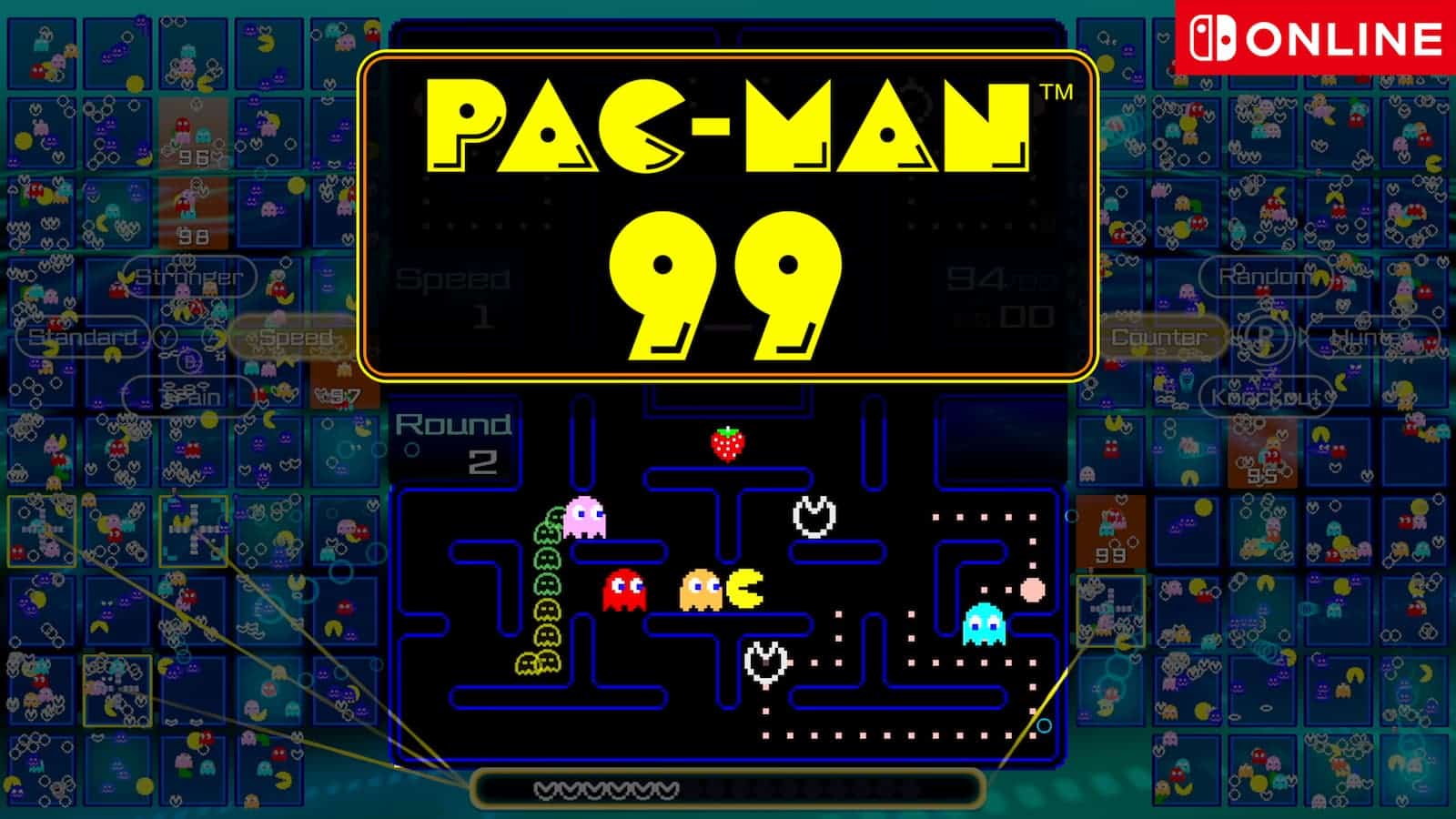 Back in September, Nintendo announced that the digital-only PAC-MAN 99 game would join its mustachioed sibling, Super Mario Bros. 35, in the great big pile of lost media in the sky. Today, that officially happened.
Officially, support ended on Sunday, October 8th. But, seeing as that was a Sunday with a federal holiday the next day, the game has been officially delisted as of today.
The game pitted 99 players against each other in classic PAC-MAN gameplay, with the ability to mess with your opponents in various ways. As with all battle royale games, only one can make it to the end.
The good news is that those who bought the DLC prior to it being delisted will still be able to play PAC-MAN 99 offline. People looking to get the game or DLC at this point are entirely out of luck, though.
Nintendo announced last week that they were killing the Nintendo 3DS and Wii U servers. So, we can just add it all onto the burn pile.
Nintendo recently announced and released F-ZERO 99, a chaotic F-ZERO game that has 99 players all racing on the same track. But they also still have the long-running Tetris 99 going full steam.
Back in 2021, they removed Super Mario Bros. 35, a fan-favorite battle royale game that had players compete while playing the NES classic. It was a special edition for the 35th anniversary of Mario, but it was gone much too soon.
PAC-MAN 99 isn't the only pellet-eating battle royale in town.
Even though Pac-Man 99 is officially now lost media, Bandai Namco came in with the clutch today by announcing the mouthful of a title, PAC-MAN Mega Tunnel Battle: Chomp Champs. Chomp Champs will be on all consoles when it comes out in early 2024, which will likely also be compatible with whatever Nintendo has planned for a Switch 2.
PAC-MAN Mega Tunnel Battle was a digital-only Google Stadia exclusive. With the end of all Stadia support, this enhanced version will satisfy those looking for a new Pac-Man-based battle royale.
RIP, PAC-MAN 99. May you wakka-wakka your way to the big pellet in the sky.
Have any thoughts on this? Drop us a line below in the comments, or carry the discussion to our Twitter or Facebook.
Editors' Recommendations:
Follow us on Flipboard, Google News, or Apple News