PepsiCo is taking over college campuses with self-driving robotic vending machines
Stoners rejoice!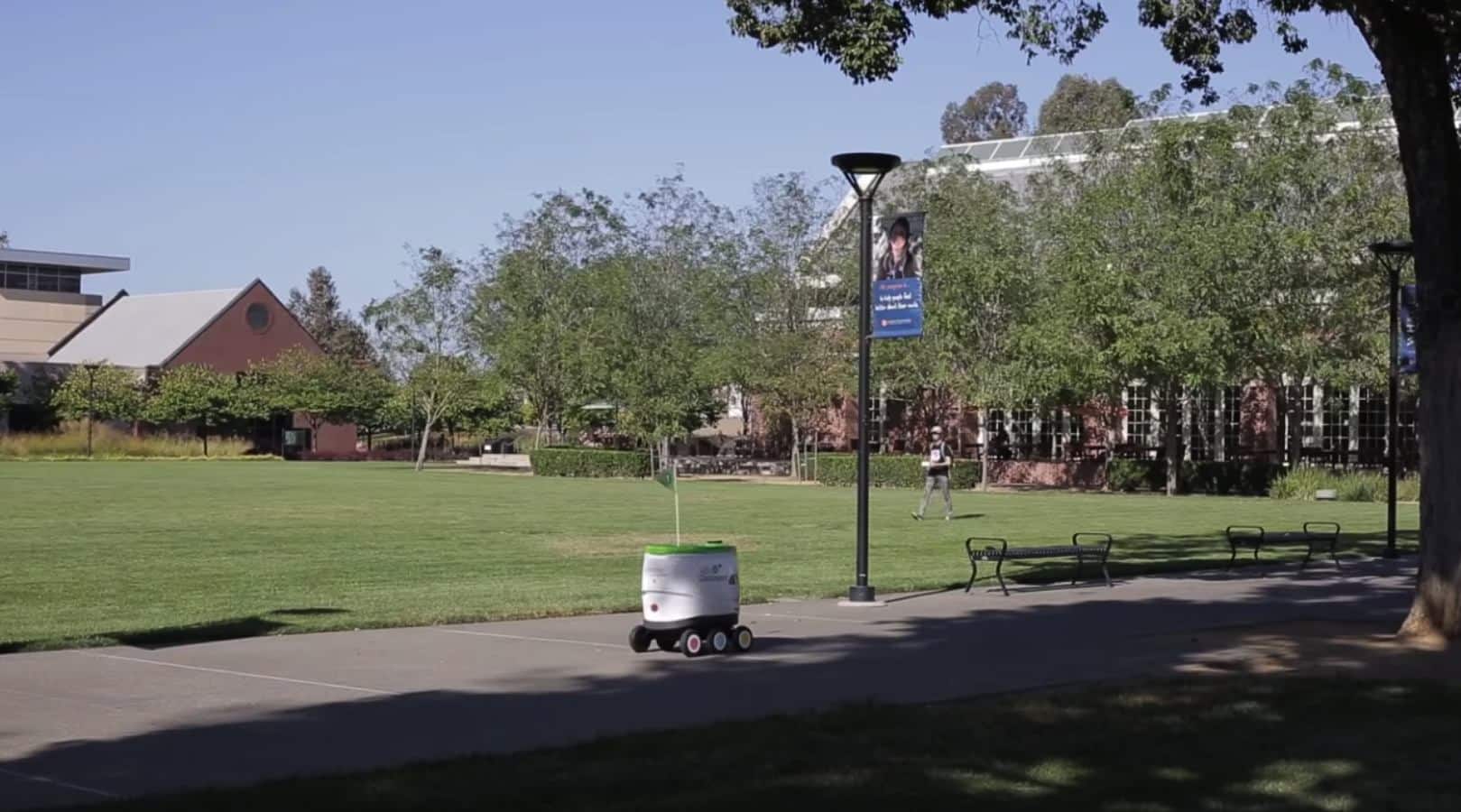 This is the corporate dystopian future I wanted growing up. Today, PepsiCo announced that the campus of the University of the Pacific in Stockton, California. will soon have snack-carrying robots rolling around its campus.
It's no Artoo serving snacks and drinks on Jabba's barge, the "snackbots" from PepsiCo will bring you healthy snacks and drinks from the company's Hello Goodness catalog. Sorry guys, no Doritos, and Mountain Dew to fuel your esports aspirations here.
Baked Lays (fnar, fnar), Pure Leaf Tea, Starbucks Cold Brew, and Smartfood Delight popcorn are among the supposedly healthy foodstuffs on offer. I'm not sure how getting them delivered by robot makes them taste any better, but I appreciate the effort.
Check them out in action here
The 'bots themselves are provided by Robby Technologies, a Bay-area robotics firm that has been trucking snacks around the pavement since 2016. They can travel 20 miles before needing to recharge, have headlights (and red rear tail lights) and a camera to aid with navigation. They're also pretty capable off-road situations, due to the six-wheel, all-wheel-drive powertrain.
How it works
Students tied to their desks during midterms can order food through the Hello Goodness iOS app, and the dutiful robots will bring them their order, providing it's in a sanctioned area of the 175-acre campus. They'll only be able to use the service between 9 am through 5 pm, as seemingly the robots have a better union than the actual cafeteria workers.
Last year, a similar snack-carrying bot was introduced to UC Berkeley by Kiwi. The service was a hit with students, who even asked for a moment of silence for a fallen KiwiBot that caught fire.
It's clear that the campus environment is a perfect test-bed for emerging technologies like food-delivery robots. With younger generations being exposed to technology from an early age, this trend is only going to continue.
Have any thoughts on this? Let us know down below in the comments or carry the discussion over to our Twitter or Facebook.
Editors' Recommendations:
Follow us on Flipboard, Google News, or Apple News