Pivot wants to put smart tech into your yoga pants
You can also ask your clothes if you're doing a good job.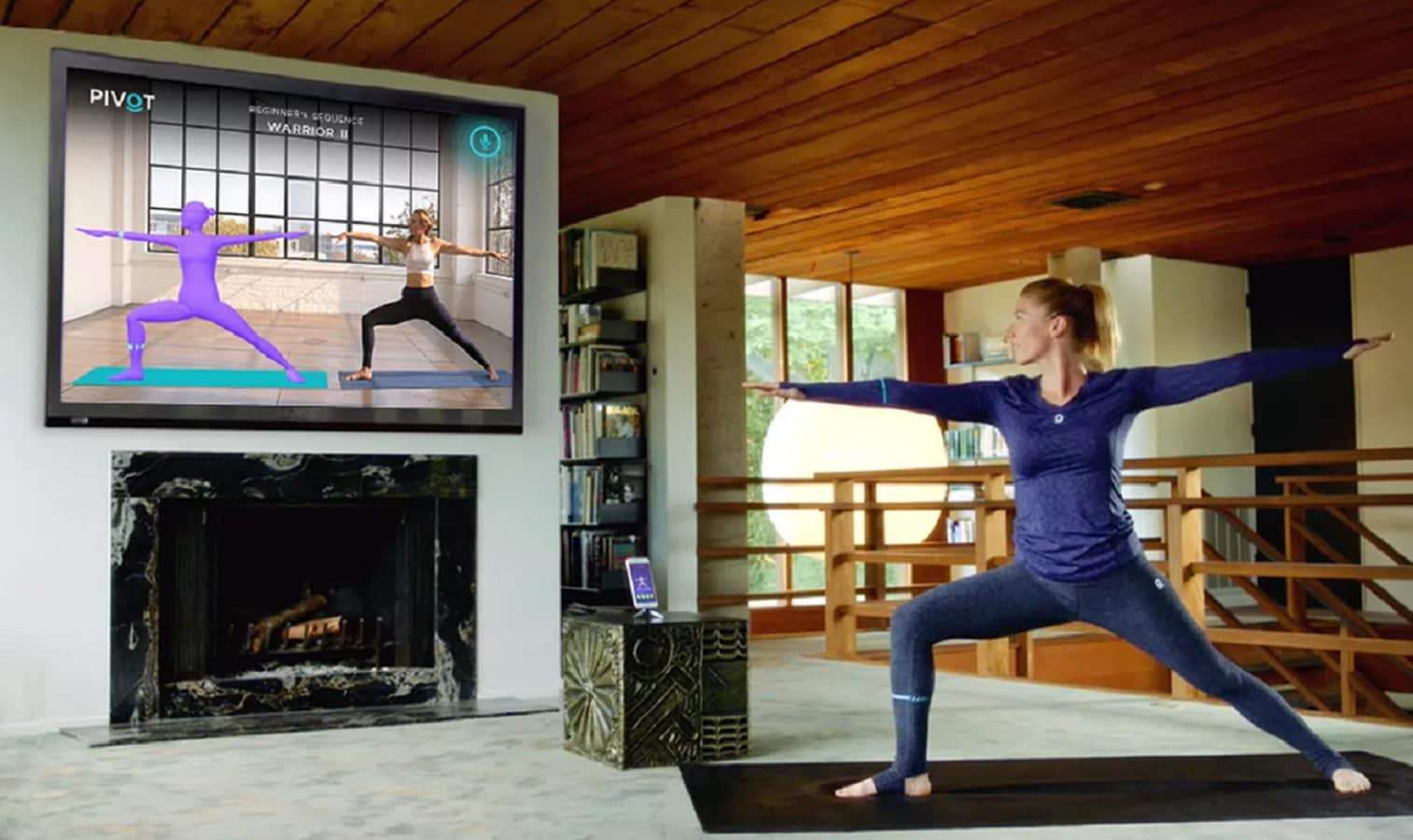 Getting into the right yoga position can be tricky, especially for newcomers, even when they have the benefit of a yogi to walk them through the positions. Now, a company wants to make smart yoga pants to help with that.
Everything seems to be coming out with 'smart' versions nowadays, so why not a smart clothing line that promises to help you get your yoga moves aligned? Called Pivot Yoga, it supposedly gives feedback through small sensors on the clothes that can tell if you're in the right position or not.
More info regarding Pivot Yoga
While the clothes made by Pivot Yoga should be equivalent to any other yoga gear, they're also connected to the company's mobile app. You can start online yoga classes through the app and the clever sensors will insert a "live avatar" (yogatar?) of your body into the video, so you can easily compare your movements and positioning with that of the instructor.
With how physical yoga is, the app uses voice control for things like starting instruction, pausing or restarting if you decide your downward dog looks more like a stretched cat. You can ask the app assistant for pointers as you go along, saying things like "Pivot, how's this look?" and the assistant will help you correct your positioning with instructions like, "move your right knee six inches."
If you don't want to use the tiny screen of your phone, you can cast it to an Apple TV, Chromecast, Samsung TV's from 2013 or newer, or connect directly with HDMI (get your dongles ready).
These items could actually be helpful
If the clothes live up to their promise, it sounds like a great aid to yogis. From where I'm sitting, it's difficult to see how the sensors will be able to get accurate readings of a body's movements without an external point of reference. The Verge asked Pivot about this and were told that the clothes were designed so that "sensor movement is relatively rare." That seems to imply a few things, from the stiffness of the clothing to sensors not near the ends of the arms or legs.
Charging duties are handled by micro USB and the clothes connect to the app via 2.4Ghz WiFi. The non-replaceable battery gives around 5 hours of use on a single charge. You can wash them in cold water, but don't put them in the dryer.
Pivot's clothing costs $99 for a set that includes the top and pants, and their online videos cost $19 per month. Currently, the app is only available on iOS and you'll need an iPhone 7 or newer to use it. Pivot has said an Android version will be "expected later." Pre-orders are open now, and you'll have to live in the US or Canada to order them.
What do you think? Would you find this useful? Let us know down below in the comments or carry the discussion over to our Twitter or Facebook.
Editors' Recommendations:
Follow us on Flipboard, Google News, or Apple News