Quiz Date Live! gamifies your love life because things aren't complicated enough
Dating is weird.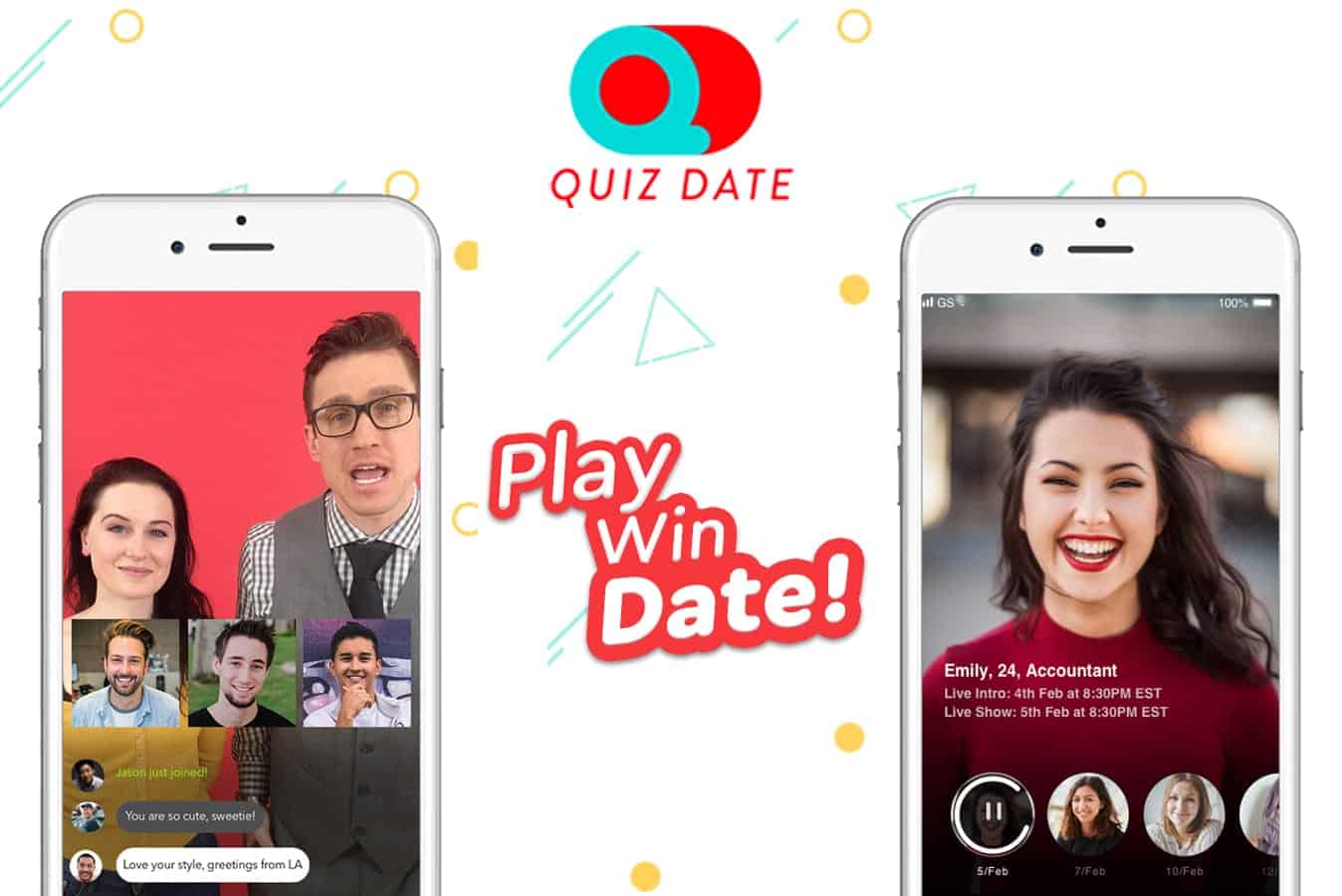 Dating is not what it used to be. As someone in the lower end of Generation X, I've seen it evolve (or devolve, depending on your point of view and psychological constitution) from the antiquated method of in-person conversation to most of the initial conversation taking place within an app on your phone.
From Tinder to Bumble to Adult Friend Finder to FetLife to OkCupid and when you are feeling particularly crusty, POF, dating has become somewhat of a numbers game. Frankly, it always was, but now rejection or acceptance is just part of the game instead of a real life situation you have to reconcile in the moment.
Swipe, swipe, swipe, chat, meet, ghost, make out, swipe, chat, rinse, repeat. It doesn't seem like much, but if you've been stuck in the void of dating apps, it can wear a rusty skid mark on your soul. Well, do not despair for Quiz Date Live! is here, to create an entirely different and fresh way to slowly turn your romantic endeavors into more of an actual game.
Quiz Date Live! comes with an exclamation point in the name and is available only on iOS currently. It claims to mimic HQ Trivia, the popular quiz app that for a while, entertained a good portion of my Twitter feed. It was developed by co-founders Kenji Yamazaki and Mariko Tokioka, the creators of the very popular Asian dating app East Meets East. Tokioka is also the co-founder of Quipper, a global education technology company. The point is, this development team knows dating and knows quizzes.
Tired of just swiping and meeting for coffee? Would you rather quiz people and win a date instead? It's like the Dating Game but with less chance for the appearance of questionable 1970s fashion. Every Tuesday, Thursday, and Sunday at 8:30pm EST, potential daters and viewers can engage in a live trivia session with a bachelorette. It's a lot tougher to lie about yourself when you are on a live feed, on either side of it.
So, how does it work?
There are three rounds after the initial livestream Q&A, then a winner is chosen, kind of like real life except with a lot less alcohol and awkward social posturing. Round one is multiple choice questions based on the livestream from the previous night. Winners are the players who get all the questions correct, so take notes. Round two is run by the contestant, who asks the round one winners short questions and three finalists are chosen. They move on to round three and attempt to impress the contestant via live video, which I'm sure won't end up getting weird at all.
Winners receive a luxury date from Quiz Date, like tickets to a Broadway show or a Michelin-star dining experience. Yet, there is something more romantic about eating street food in the rain than any type of luxury. I guess that is open to interpretation.
The introductory livestream lasts up to an hour, before the trivia round. This allows potential contestants to ask the bachelorettes most likely horribly hashtag basic questions via a live text feed, which are answered as quickly as possible. Right now, it's bachelorettes but Quiz Date has immediate plans following launch to expand to male bachelor and LGBTQ+ episodes, making sure to be as inclusive as possible. Because everyone deserves a chance to peacock and answer trivia questions in order to snag a coffee date that ends in disaster.
"Trivia is a natural way for people to connect and the livestream brings a authenticity back to online dating that we haven't seen before in dating apps," said Quiz Date CEO and co-founder Mariko Tokioka in a press release. "We created Quiz Date to help people find love by making the process fun again and open for everyone to participate in."
There is always trivia in dating apps, it's buried right below the surface. It's just a different kind of trivia. It's a series of leading questions and investigative work that is forced to exist because we aren't staring into someone's face, we're staring into a text box. In this, Quiz Date does offer something fresh in that everything is performed live and there are cameras involved. Anything lurking beneath the surface will be revealed for the most part. It's a lot harder to create complex lies when players can see your eyes dart from side to side as you construct yet another lie to make yourself seem more acceptable to a potential mate.
Quiz Date Live! is available now for Apple iOS and Quiz Date encourages people to apply to be a featured dater by emailing apply@quizdate.co with their name and bio.
Plan on signing up or will continue to get rejected the old fashioned way by randomly getting unmatched after your joke wasn't taken the right way? Let us know down below in the comments or carry the discussion over to our Twitter or Facebook.
Editors' Recommendations:
Follow us on Flipboard, Google News, or Apple News