Walgreens is considering using targeted ads… on their freezers
Its bathrooms, however, will remain ad-free (for the time being).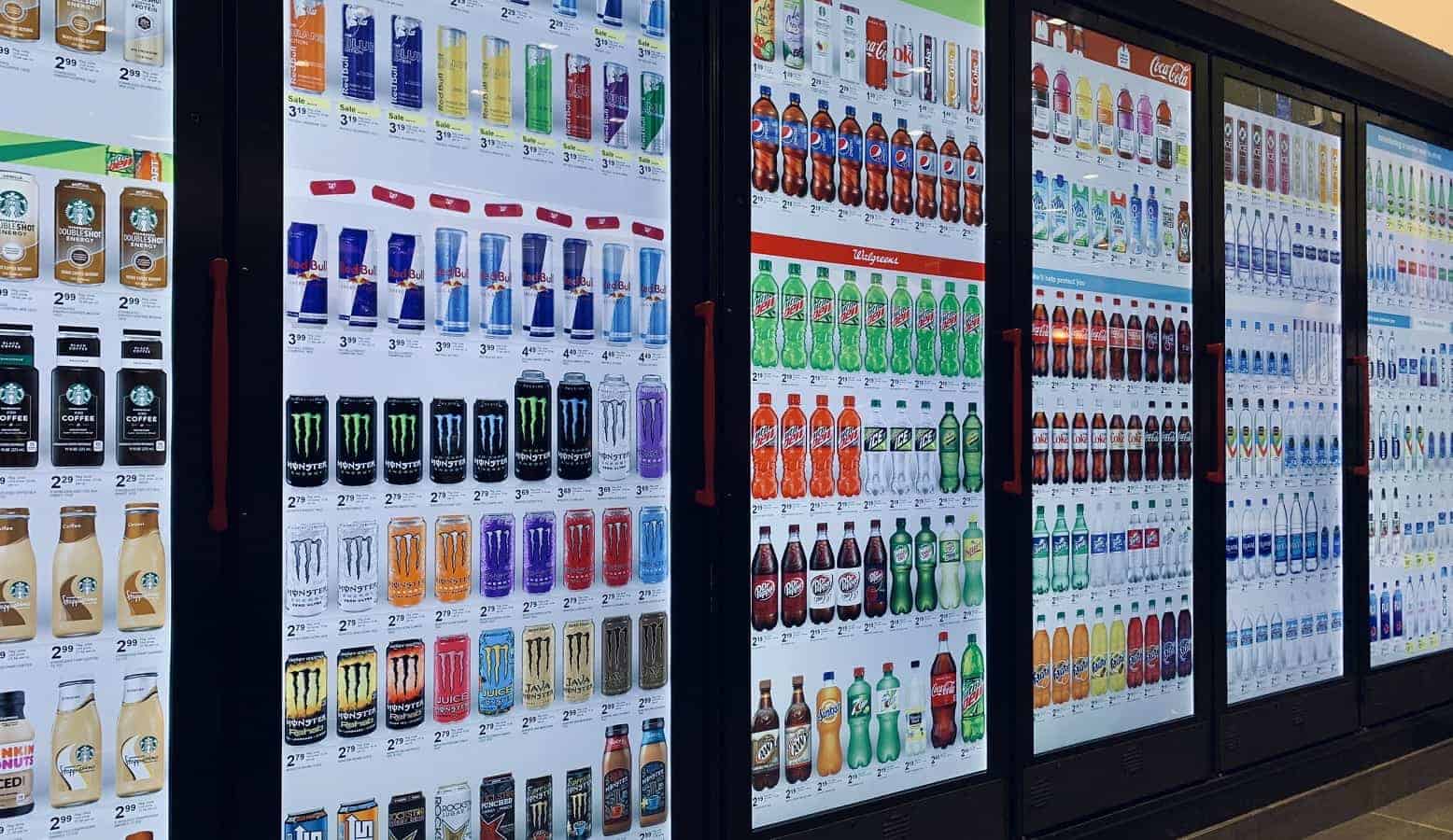 If you're like me, then chances are you've been wandering the isles of your local grocery store/gas station lately and thought to yourself, "I really wish the freezer doors were tracking my emotional response to this can of Red Bull. I am a normal human with a normal human brain."
Well congratulations, fellow normal humans, because Walgreens is teaming with a Chicago startup to do just that. Whatever that is.
Walgreens is participating in a pilot of Cooler Screens, [which] uses Microsoft technology to convert the typical frozen food aisle into a tunnel of personalized, super-targeted ads.

The new freezer doors have cameras, motion sensors, and eye-tracking capabilities, which allow them to guess a shopper's gender and age, as well as note how much time they spend looking at individual products. The screens use this information to select which ads to display and which promotions to show.
Here's a video of this goddamn Fifth Element-ian nightmare.
The gym I go to has had a Windows 32 error message on one of its flat screen TVs for like two months, but yeah, I'm sure this will work out totally fine.
Aside from claiming to be able to measure the aforementioned "emotional response" of its customers, Cooler Screens has also made the claim that "since the doors don't store any data and the data is anonymized, there is no reason to disclose to in-store customers that they are being watched and manipulated." HOW CONVENIENT. THERE IS TRULY NO DOWNSIDE OF OUR DATA BEING HARVESTED AT EVERY POSSIBLE TURN.
The good news? Cooler Screens only has about $700,000 in funding. The less good news? The company currently lists Microsoft and Foxconn among its technology partners and is claiming that the sales have grown "more than 20 percent" on the doors on which it has advertised. So yeah, this is coming. As a matter of fact, we should probably accept that Ryan Seacrest will be accepting an award for "Best Performance: Refrigeration and/or Microwave Division" in the 2022 Oscars.
What do you think? Are you ok with this? Let us know down below in the comments or carry the discussion over to our Twitter or Facebook.
Editors' Recommendations:
Follow us on Flipboard, Google News, or Apple News