Facebook Messenger's unsend feature is finally here
Or yanno, maybe just don't message your boss at 2 am again, k?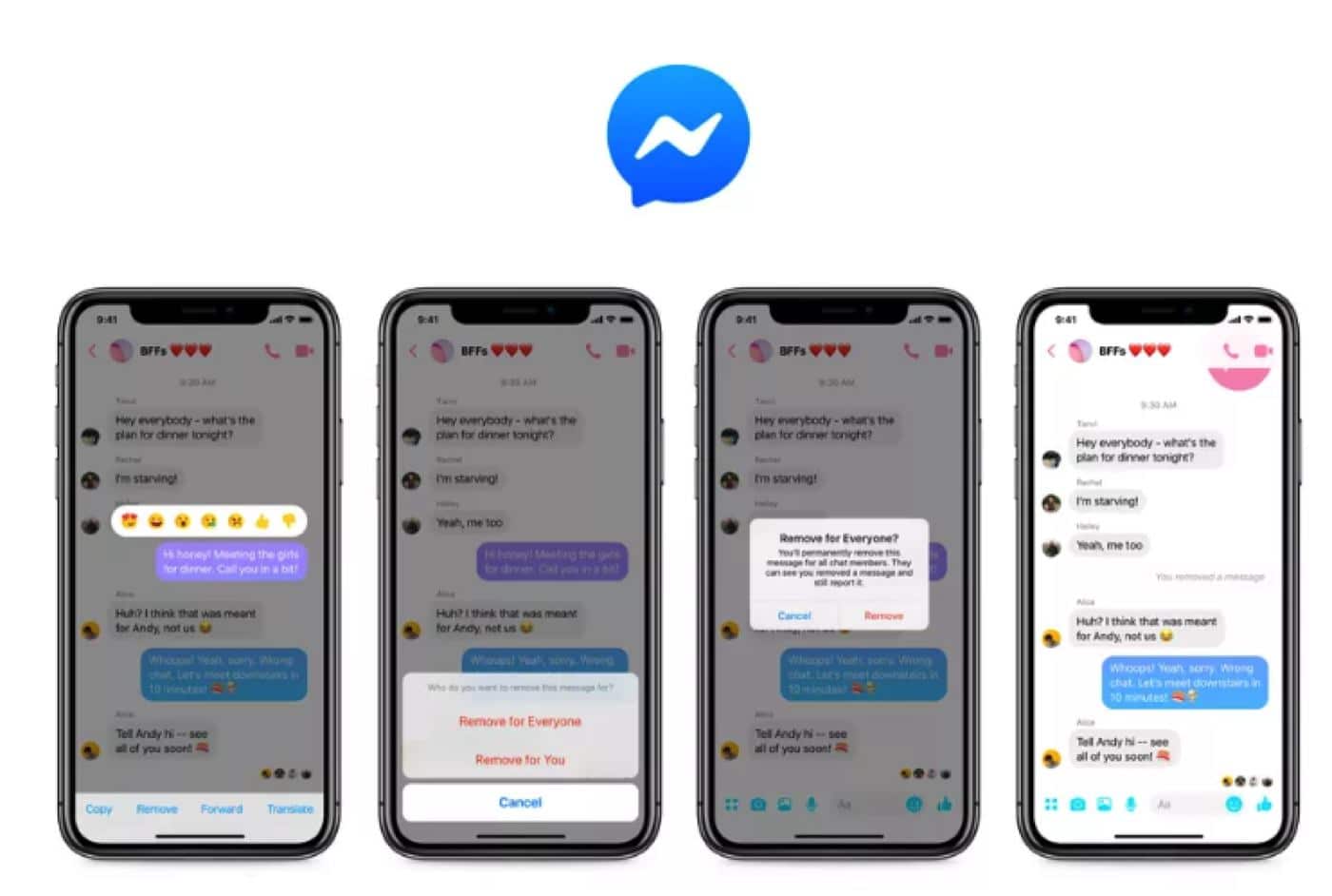 What a week for conversations about erasing social media gaffes. Twitter might be getting an edit button, and now Facebook's Messenger app will be granting you Zuckerberg-like powers. Well, at least a very limited set of Zuck's superpowers given to him by, er, himself.
That's right, the "unsend" button that Facebook has been testing with users in Poland, Bolivia, and Colombia will be rolling out today to all users starting today.
That's great if you've been on the wrong end of your ducking autocarrot on your mobile phone's predictive messaging, or if you sent that cat video to the wrong contact by mistake.
Here's how Facebook Messenger's unsend feature works
You'll have ten minutes from when you first sent the message to realize your mistake and unsend. Tapping on the message in Messenger will bring up a menu asking if you want to "Remove for Everyone" or "Remove for You." If you select "Remove for Everyone" it will replace your message with text saying you have removed the message, so the recipient still knows a message was sent, just not what it contained.
This is similar to the 7-minute "unsend" button that WhatsApp recently added. Instagram has long had an "unsend" feature for Instagram Direct messages, so this is really just Facebook finally getting all of it's owned social media messaging apps on the same page.
While people were pretty pissed when they found out that CEO Mark Zuckerberg could delete messages he'd sent, maybe with everyone having the same power it'll soothe that wound. With all the negative press around Facebook right now, this long-awaited feature won't solve the conversations around privacy, but hey, at least it's a positive step.
Facebook has told The Verge that the new "unsend" feature will be available in the latest version of Messenger for iOS and Android starting today.
How long have you been waiting for this? Have any thoughts? Let us know down below in the comments or carry the discussion over to our Twitter or Facebook.
Editors' Recommendations:
Follow us on Flipboard, Google News, or Apple News