There's a patch of road in Red Dead Redemption 2 that kills anything that passes through it with fire
This is crazy.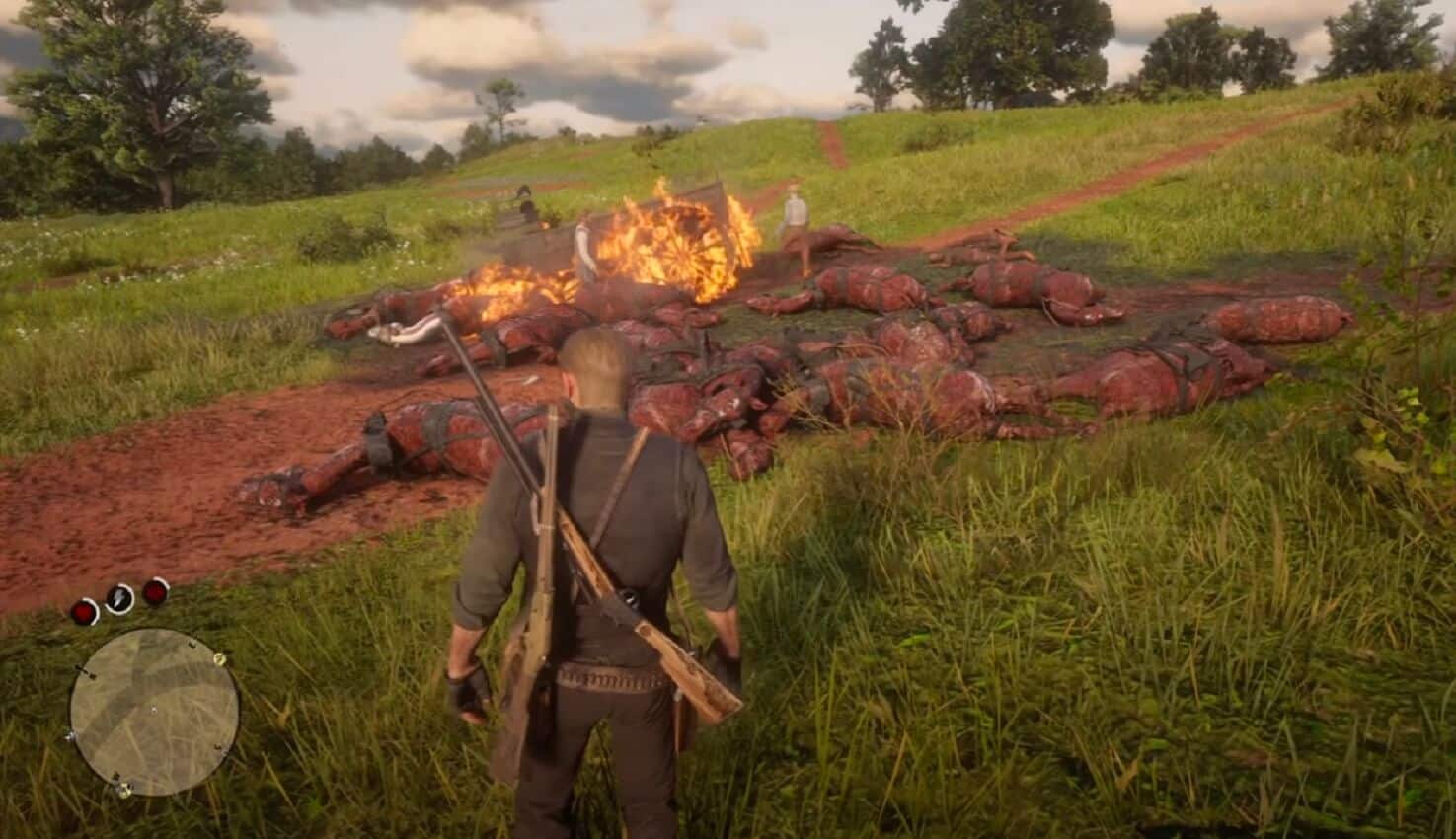 The road to hell is paved with good intentions. Such is the case with a new glitch found in Rockstar's hit title Red Dead Redemption 2.
While many games feature glitches like map clipping and strange character interactions, this glitch is something that I've personally never seen in a game – invisible fire that will set any NPC that crosses through ablaze with cleansing flames.
Check it out here (it's a bit graphic):
More about the glitch
There's not an awful lot more you need to know. It happens near a crossroads outside of the town of Rhodes and any NPC (people, carriages, horses) that crosses over is instantly set aflame, their remains becoming part of a bigger, scorched graveyard of sorts.
While I've had plenty of jarring, exciting moments in RDR 2, none have compared to this. Currently, no one knows why the glitch is occurring.
If you're one of the five people that have yet to pick the title up, it is available for both PlayStation 4 and Xbox One.
---
Editor's Note: We've reached out to Rockstar to see if they have any idea on why this is happening and if a fix is planned. We'll update accordingly if a response is issued.
---
What do you think of the glitch? Have you experienced any in Red Dead Redemption 2? Let us know in the comments.
Editors' Recommendations:
Follow us on Flipboard, Google News, or Apple News