Review: BlueSmart mia2 baby feeding tracker – make any bottle a smart device
Because sometimes we all need a helping hand to remember things.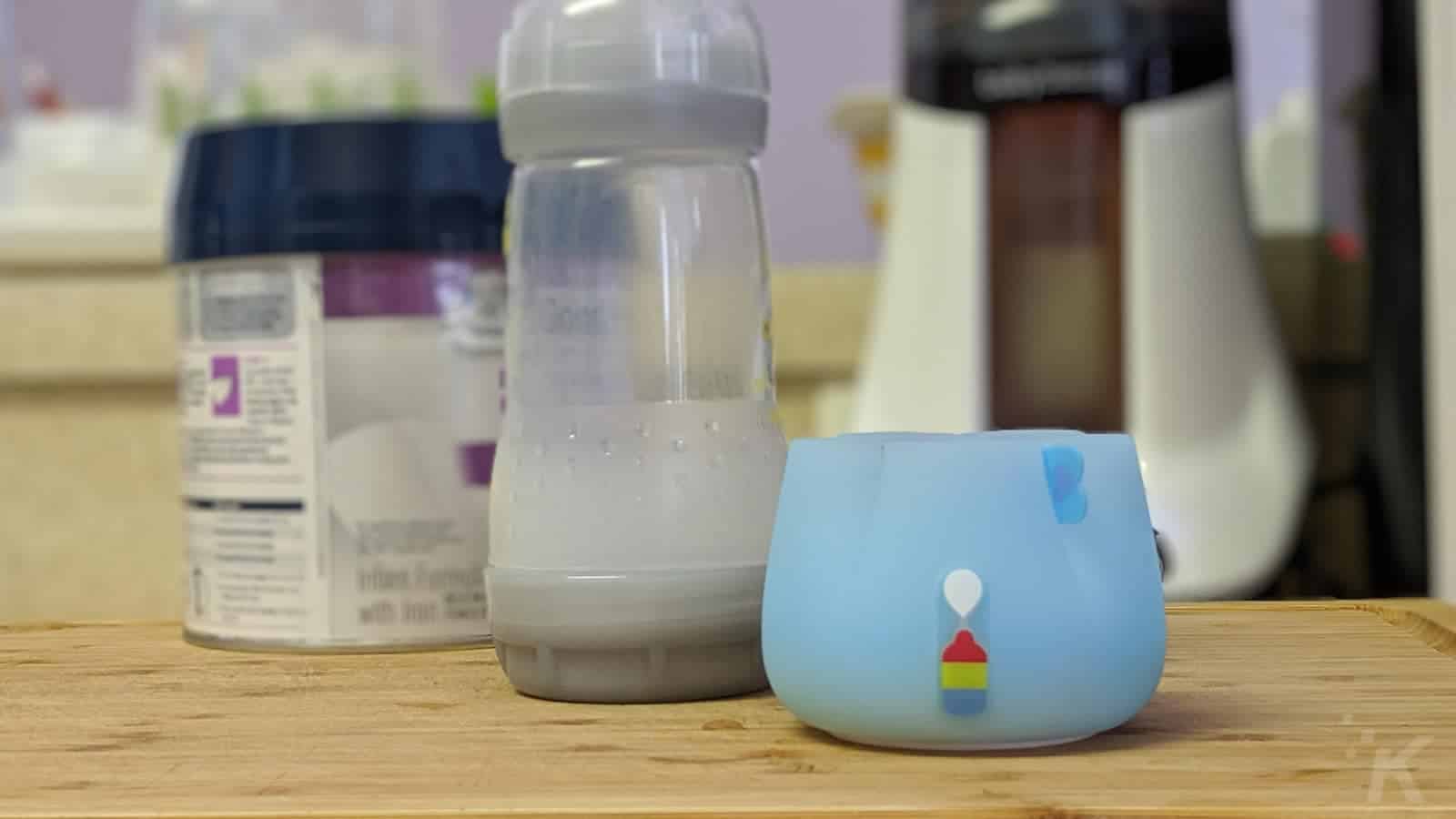 When you're a first-time parent, the first few months fly by in a haze of love, diapers, and sleep deprivation. It's hard enough keeping track of your own meals, but remembering all those baby feedings as well?
Sure, you could use a notebook but then you have to remember the notebook, the pen, and also where you put them. What if there's an easier way to track bottle feeds, and just about anything else you'd want?
Enter the Bluesmart mia2, a sleeve for your baby's bottle that turns it into a smart device.
Smart bottles
Seriously, this thing is great. Initial setup is a breeze, download the app to your smartphone and sync the mia2 sleeve to it via Bluetooth. Then you can go into the app to create a personalized feeding schedule for your little one, adding in things like weight/height and other milestones as you go.
Feeding time is simple. Slip the sleeve over your warmed bottle (it fits most brands), then put the bottle on a flat surface for a few seconds. That gives the mia2 time to weight the bottle and also to check if the temperature is optimal. Three little lights on the side (blue to green to red) tell you if the milk inside is too cold, just right or too warm. Nifty, right? Especially when you've got a fussy baby who will only drink if it's body temperature.
Once you start feeding, the mia2 detects the angle you're holding the bottle, and tells you if it's correct or if you need to readjust. That's it until your baby is finished, where you put the bottle back on a flat surface again, so the sleeve can weigh the bottle. All of that data gets passed to the app, including things like how long the feeding took.
Oh, and just in case your little one doesn't finish it all in one and you put the bottle to the side for later. The mia2 also tracks that time, letting you know if it's sat out too long and could potentially make your baby ill.
The Bluesmart app helps track far more than feedings, but you'll have to manually enter that data. Things like diaper changes, sleeps, pumpings and more can all be tracked. If you're an Alexa household, the mia2 has an Alexa Skill so you don't even need to type.
So should I buy the mia2?
Maybe you're a first-time parent who wants all the help they can get. Maybe you're trying for another addition and you can still remember how bad the early days of sleep deprivation were. Maybe you just want the latest gadgets. I mean, the baby bottle hasn't really changed a whole lot and now you can make any bottle smart?
The feeding tracking alone is worth it and that's without stuff like the temperature checking and what I like to call the "OMG that's been on the counter how long?" alarm.
For $100, you can have peace of mind that you're feeding your little one enough every day, while the Bluesmart mia2 tracks temperatures, amounts and even coaches you on the correct angle to feed at. All you have to remember is to use it.
A sample unit was provided for the purpose of this review.
Editors' Recommendations:
The Good
Tracking your little one's feedings has never been easier
Temperature and "spoiled" alarms
Can track everything from diaper changes to naps in the app
Oh, the app has Alexa integration so you can log things like diaper changes hands-free
The Bad
App is slightly cluttered
Follow us on Flipboard, Google News, or Apple News